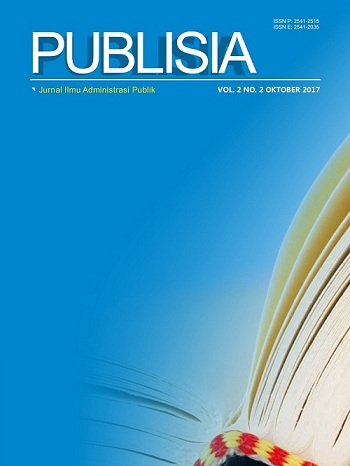 Modal Sosial dan Praktik Gotong Royong Para Pengrajin Gula Kelapa di Desa Ketanda Kabupaten Banyumas
Abstract
Palm sugar is an important commodity for Indonesia. In Banyumas regency, it plays an essential role too. Unfortunately, the palm sugar makers remain far from prosperity. There is an imbalanced social relation, the palms sugar makers are always in subordinate position towards middleman and big corporations above them. Given this condition, some palm sugar maker decided to organize themselves to have some cooperations in improving their quality of economc life. It also helps them to strengthen their bargaining position by establishing an organization called Argo MulyoJati. With its available social capital, certain value is being institutionalized in Katanda village, called GotongRoyong (mutual cooperation). Actually, It has existed inherently in the lifes of Indonesian people. Despite being a newly-born organization Argo MulyoJati is able to prove that collective work could enhance their bargaining position among the stakeholders in Katanda village. It is achieved with high level of social trust that has been growing as their social capital. This study explains how the role of social capital and the practice of mutual cooperation are conducted by members of Argo Mulyo Jati. The discussion is limited on the reformation of social capital as a power owned by palm maker, their aspect of trust as a part of social capital which supports the development of Argo MulyoJati Co-operative, and how is the institutionalization process of GotongRoyong value in the organization activities.
Keywords
Palm Sugar; Mutual Cooperation; Social Capital
Full Text:
PDF
Refbacks
There are currently no refbacks.
Copyright of Publisia: Jurnal Ilmu Administrasi Publik ISSN 2541-2 515 (print), ISSN 2 541-2035 (online). Publisia: Jurnal Ilmu Administrasi Publik) is licensed under a Creative Commons Attribution 4.0 license