Analisa Pengendalian dan Perbaikan Kualitas Proses Pengalengan Ikan Tuna menggunakan Metode Failure Mode and Effect Analysis (FMEA) dan Fault Tree Analysis (FTA) Studi Kasus Di PT XXX Jawa Timur
Abstract
Ditengah persaingan bisnis yang sangat ketat, PT XXX senantiasa berupaya menciptakan produk yang aman dan berkualitas untuk mempertahankan eksistensinya serta menjawab tuntutan konsumen akan produk berkualitas.  Pada tahun 2018 data kecacatan produk yang dihasilkan PT XXX Jawa Timur rata-rata 4.62%  diatas toleransi yang diperbolehkan yaitu 2%. Sehingga perlu dilakukan perbaikan kualitas pada proses pengalengan ikan tuna di PT XXX dengan mengindentifikasi faktor -faktor penyebab kecacatan. Berdasarkan hasil pengolahan data di PT XXX diperoleh 4 atribut kecacatan dengan nilai RPN tertinggi  yaitu kadar histamin tinggi (306.67), honeycomb (204.44), dent body and seam kaleng (195.56) dan pastymeat (119.76) yang dirangking dengan perisip pareto. Dengan fault tree analysis (FTA) dapat diidentifikasi bahwa faktor penyebab terjadinya kecacatan pada produk tuna kaleng dipengaruhi faktor material, man (human error), machine, methods dan environment (sanitasi) meski demikian probabilitas terjadinya kecacatan pada tuna kaleng tergolong rendah. Rekomendasi perbaikan yang diusulkan adalah memperhatikan kesiapan mesin melalui penjadwalan preventive maintenance secara berkala, mempersiapkan mesin manual sebagai antisipasi bila mesin utama rusak, training dan briefing rutin tentang SOP, meningkatkan motivasi dan menumbuhkan kesadaran pegawai melalui program reward and punishment, memperbaiki  mekanisme dan metode penerimaan material serta meningkatkan kesadaran karyawan terhadap kebersihan sanitasi  lingkungan terutama yang bersinggungan langsung dengan media.
Keywords
Risk Priority Number; Fault Tree Analysis; Pareto Chart
References
Utami, Rahajeng Triwidyat (2016) Analisa Kecacatan Produk menggunakan metode FMEA dan FTA pada PT XXX, Surabaya Proceeding, Seminar Nasional Instistut Adhitama Surabaya.
Hansen & Mowen, (2001), Manajemen Biaya, Buku II, Terjemahan Benyamin Molan, Penerbit Salemba Empat, Jakarta.
Assauri, Sofjan. (2004). Manajemen Produksi dan Operasi. Jakarta: Lembaga Penerbit Fakultas Ekonomi Universitas Indonesia.
Blanchard, B.S. (2004). Logistics Engineering And Management, 6th Edition. New Jersey: Pearson Prentice Hall.
Wignjosoebroto, Sritomo.,(2006). Pengantar Teknik dan Manajemen Industri. Guna Widya, Surabaya.
Pandey, M. (2005). Engineering and Sustainable Development: Fault Tree Analysis. Waterloo: University
DOI:
https://doi.org/10.26905/2999
Refbacks
There are currently no refbacks.
Journal of Industrial View has been indexing:
---
Journal of Industrial View has been tools:
Index Copernicus International (ICI)
---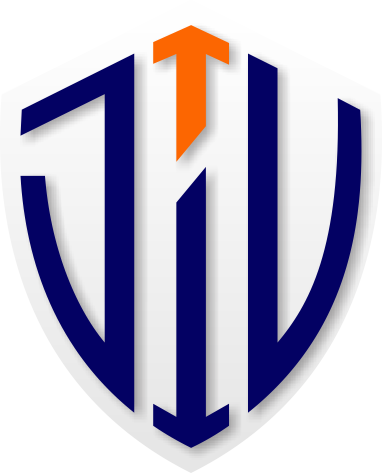 Journal of Industrial View
A scientific periodical of the Department of Industrial Engineering, Faculty of Engineering, University of Merdeka Malang
Mailing Address:
Address: Jl. Taman Agung No. 1, Malang, Indonesia, 65146
Email: jiv@unmer.ac.id
---
This work is licensed under a
Creative Commons Attribution-ShareAlike 4.0 International License
.
---
View My Stats