Error Analysis Perhitungan Moving Average Bahan Tembakau
Abstract
PT. DEF adalah perusahaan pengguna tembakau sebagai bahan baku utamanya tersebut mengalami permasalahan persediaan yang terlalu besar. Permasalahan tersebut terjadi dikarenakan beberapa hal, antara lain : proses pendistribusian daun tembakau dalam jumlah besar (6300 kg) tanpa memperhatikan jumlah bahan baku yang masih tersimpan di guang PT DEF. Dengan penerimaan bahan baku yang besar mengakibatkan ketimpangan antara jumlah bahan baku yang tersedia dan penggunaannya, dimana persediaan bahan baku yang akan digunakan untuk proses produksi 600% lebih banyak dari bahan yang akan diproduksi. Sehingga perlu adanya peramalan (forecasting) untuk memperkirakan jumlah kebutuhan bahan baku di masa yang akan dating sehingga ketimpangan yang terjadi di PT DEEF saat ini bisa dihindari kedepannya. Salah satu metode yang umum digunakan adalah metode Moving Average. Setelah peramalan dengan Moving average selesai dilakukan perlu adanya Error analysis untuk menganalisa tingkat akurasi metode peramalan yang digunakan. Error sama dengan selisih antara nilai forecast dan nilai demand actual. Dengan hasil Error Analysis bahwa nilai MSE sebesar 17.742.540, nilai MAD sebesar 2.335.102 dan nilai MAPE sebesar 24,46%. Hasil tersebut hanya berasal dari peramalan dengan metode Moving Average kedepannya dapat bandingkan dengan hasil peramalan metode lainnya.
Keywords
Supply; Tobacco; Moving Average
References
Yamit, Zulian (2008), Manajemen Persediaan. Yogyakarta : Ekonisia Fakultas Ekonomi UII
Moh. Benny Alexandri. (2009). Manajemen Keuangan Bisnis Teori Dan Soal. Bandung : Alfabeta
Ruauw, Eyeversion. (2011). Pengendalian Persediaan Bahan Baku Contoh Pengendalian Pada Usaha Grenda Bakery Lianli. Jurnal ASE Vol7 No. 1 Universitas Sam Ratulangi, Manado
Apriyani, Noor (2017) Analisis Pengendalian Persediaan Bahan Baku dengan Metode Economic Order Quantity dan Kanban pada PT Adyawinsa Stamping Industries. Jurnal OPSI Vol 10 No 2 Desember 2017 ISSN 1693-2102
DOI:
https://doi.org/10.26905/4099
Refbacks
There are currently no refbacks.
Journal of Industrial View has been indexing:
---
Journal of Industrial View has been tools:
Index Copernicus International (ICI)
---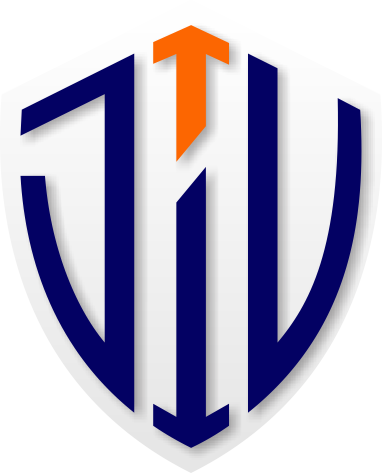 Journal of Industrial View
A scientific periodical of the Department of Industrial Engineering, Faculty of Engineering, University of Merdeka Malang
Mailing Address:
Address: Jl. Taman Agung No. 1, Malang, Indonesia, 65146
Email: jiv@unmer.ac.id
---
This work is licensed under a
Creative Commons Attribution-ShareAlike 4.0 International License
.
---
View My Stats