Strategi Pemasaran Produk Kuliner Tahu Walik
Abstract
Keberhasilan suatu produk dapat mendorong pesaing untuk terus mengembangkan produknya. Diperlukan alternatif strategi terbaik agar Home Industry Tahu Walik Mbak Nindy dapat memenangkan pasar. Tujuan penelitian ini untuk mengidentifikasi segmen pasar yang akan dibidik, menjelaskan secara detail tentang tahu walik yang dapat memenuhi kebutuhan konsumen, mengidentifikasi kekuatan, kelemahan, peluang dan ancaman, merumuskan strategi pemasaran yang serta menganalisis tingkat pertumbuhan pasar dann pangsa pasar relatifnya. Metode pengumpulan data dilakukan dengan survei lapangan menggunakan wawancara dan membagikan kuesioner kepada konsumen dan stakeholder. Analisis data dalam penelitian ini menggunakan metode STP, 4P, SWOT dan BCG. Berdasarkan hasil penelitian dengan metode STP menunjukkan segmen pasar usia 21 – 25 tahun dengan target pemasaran wanita dan dengan keunggulannya keunikan olahan dari tahu pong dengan rasa yang gurih. Dengan harga Rp 15.000,- setiap bungkusnya berisi 30 biji tahu walik yang dipesan melalui online dan pengambilan produk dapat melalui cash on delivery. Dengan metode SWOT terletak pada kuadran I "Progresif" dengan koordinat (0,25;0,15) yaitu berada pada posisi yang baik untuk terus membesarkan usaha dengan cara memanfaatkan peluang yang ada. Home Industry tahu walik Mbak Nindy berada pada posisi kuadran Star dengan tingkat pertumbuhan pasar sebesar 10% dan pangsa pasar relatifnya sebesar 47 kali lebih besar daripada milik pesaing.
Keywords
STP; 4P; SWOT; BCG
References
Akbar, Enriko. 2014. Analisis Strategi Pemasaran Sarinira Hotchocolate dengan Metode BCG (Boston Consulting Group), SWOT dan Benchmarking (Studi Kasus : CV. Sari Nira Nusantara). (http://eprints.ums.ac.id/32372/ Akses 28 Maret, 08:30)
Hakim, Muh. Iqbal. 2018. Perencanaan Strategi Alternatif Menggunakan Analisis Metode SWOT, Matriks BCG & QSPM Untuk Meningkatkan Penjualan Produk Pakaian Muslimah Kardigan Pada CV. Multiguna Safirahh Collection. (https://dspace.uii.ac.id/handle/123456789/12460 Diakses 30 Juli 2019, 21:45)
Rangkuti, Freddy. 2003. Analisis SWOT Teknik Membedah Kasus Bisnis. Jakarta. Cetakan 2003. Penerbit Gramedia Pustaka Utama
Wijaya, Hari dan Hani Sirine. 2016. Startegi Segmenting, Targeting, Positioning Serta Strategi Harga Pada Perusahaan Kecap Blekok Di Cilacap. Jurnal of Innovation and Entrepreneurship, Vol 01, No 03. (https://journal.uii.ac.id/ajie/article/view/6996 Akses 27 Maret 2019, 10:07)
DOI:
https://doi.org/10.26905/4195
Refbacks
There are currently no refbacks.
Journal of Industrial View has been indexing:
---
Journal of Industrial View has been tools:
Index Copernicus International (ICI)
---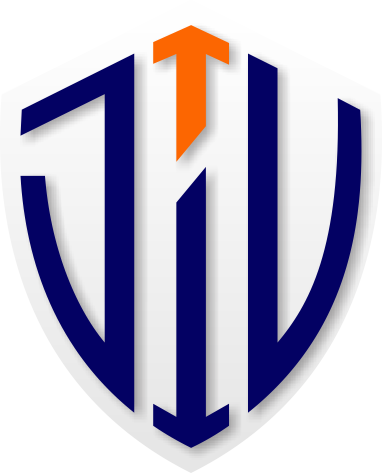 Journal of Industrial View
A scientific periodical of the Department of Industrial Engineering, Faculty of Engineering, University of Merdeka Malang
Mailing Address:
Address: Jl. Taman Agung No. 1, Malang, Indonesia, 65146
Email: jiv@unmer.ac.id
---
This work is licensed under a
Creative Commons Attribution-ShareAlike 4.0 International License
.
---
View My Stats