Analisis Tingkat Kelelahan pada Pembatik Batik Tulis menggunakan SOFI (Swedish Occupational Fatigue Index)
Abstract
Setiap kelelahan yang terjadi berpengaruh secara berbeda terhadap masing-masing orang sesuai dengan jenis pekerjaan yang dilakukan, baik berpengaruh secara mental maupun fisik. Kelelahan adalah suatu mekanisme perlindungan agar tubuh terhindar dari kerusakan yang lebih lanjut, sehingga dibutuhkan waktu untuk istirahat agar terjadi pemulihan pada kondisi tubuh yang lelah. Tujuan dari  penelitian ini adalah untuk mengetahui karakteristik tingkat kelelahan, produktivitas, serta hubungan antara keduanya pada pembatik batik tulis. Penelitian ini dilakukan di UKM Batik Erna di Mojokerto. Objek dalam penelitian ini yaitu pembatik batik tulis yang bekerja lebih dari 5 tahun di UKM batik Erna. Uji statistik yang digunakan adalah uji validitas dan reliabilitas, dan uji Korelasi. Pengukuran tingkat kelelahan menggunakan kuesioner Swedish Occupational Fatigue Index (SOFI) .
Hasil penelitian menunjukkan bahwa terdapat hubungan yang berpengaruh signifikan antara tingkat kelelahan dengan produktivitas yang dialami oleh para pembatik batik tulis menurut uji korelasi yang dilakukan dengan hasil 0.993. Sehingga semakin tinggi tingkat kelelahan yang dialami maka semakin menurun produktivitas yang dihasilkan.
Keywords
Fatigue; Productivity; SOFI
References
Renny, Septiari, et al., 2018. The Influence of Combining Sitting and Standing Position in Plastic Glass Packaging. Journal Engineering Science and Technology 13(2): 373-380. February.
Renny, Septiari., 2020. The Correlation Between Physical Work Environment and Fatigue Level The Packaging Productivity of The Repetitive Task in Sitting Position. Journal of Engineering and Management in Industrial System, vol.8, No.1.
Setyowati, L. 2014. Penyebab Kelelahan Kerja pada Pekerja Mebel. Jurnal Kesehatan Masyarakat Nasional Vol. 8 No. 8 Mei.
Atiqoh, J. 2014. Faktor-faktor yang berhubungan dengan Kelelahan Kerja pada Pekerja Konveksi Bagian Penjahitan di CV Aneka Garment Gunungpati Semarang. Jurnal Kesehatan Masyarakat (e-Journal), Volume 2, Nomor 2, Februari.
Budiono, A. 2008. Bunga Rampai Higiene Perusahaan (Hiperkes) dan Kesehatan dan Keselamatan Kerja. Semarang: BP Universitas Diponegoro.
ILO. 2013. The Prevention of Occupational Diseases. Geneva: International Labour Organization.
Anoraga, P. 2009. Psikologi Kerja. Jakarta: Rieneka Cipta.
Nurmianto, E. 2008. Ergonomi konsep dasar dan aplikasi. Surabaya: PT. Guna Widya.
Tarwaka. 2014. Ergonomi Industri. Dasar-Dasar Pengetahuan Ergonomi dan Aplikasi di Tempat Tugas. Surakarta: Harapan Press.Ulfah, N. 2013. Model Kuantitatif Manajemen Kelelahan dan Beban Kerja untuk peningkatan Produktivitas Pekerja Penggilingan Padi. Jurnal Kesehatan Masyarakat Nasional Vol. 7, No. 10, Mei.
Perwitasari, D. 2014. Faktor yang Berhubungan dengan Kelelahan Kerja Subjektif pada Perawat di Rsud Dr. Mohamad Soewandhie Surabaya. The Indonesian Journal of Safety, Health and Environment. Volume 1 No. 1, Januari–April.
Asberg and Furst, 2001. Dimensions of fatigue during radiotherapy--an application of the Swedish Occupational Fatigue Inventory (SOFI) on cancer patients. Acta Oncol.40(1):37-43.
Sugiyono. (2014). Metode Penelitian Pendidikan Pendekatan Kuantitatif, Kualitatif, dan R&D. Bandung: Alfabeta.
Sekaran, U., 2010. Research Methods for Business (5th ed.). Chichester: John Wiley & Sons.
Muizzudin, A. 2013. Hubungan Kelelahan dengan Produktivitas Kerja pada Pekerja Tenun di PT. Alkatex Tegal. Unnes Journal of Public Health UJPH 2 (4).
Arini, Shintia Yunita dan Endang Dwiyanti., 2015. Analisis Faktor yang Berhubungan dengan Kelelahan Kerja pada Pengumpul tol di Perusahaan Pengembang Jalan Tol Surabaya. The Indonesian Journal of Occupational Safety and Health Vol.4, No.2.
DOI:
https://doi.org/10.26905/4879
Refbacks
There are currently no refbacks.
Journal of Industrial View has been indexing:
---
Journal of Industrial View has been tools:
Index Copernicus International (ICI)
---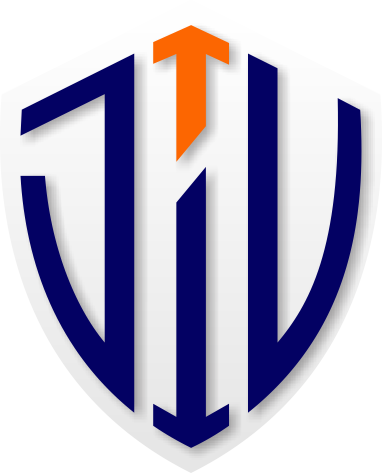 Journal of Industrial View
A scientific periodical of the Department of Industrial Engineering, Faculty of Engineering, University of Merdeka Malang
Mailing Address:
Address: Jl. Taman Agung No. 1, Malang, Indonesia, 65146
Email: jiv@unmer.ac.id
---
This work is licensed under a
Creative Commons Attribution-ShareAlike 4.0 International License
.
---
View My Stats