Analisis Resiko Kecelakaan Kerja menggunakan Metode HIRARC PT.SPI
Abstract
PT.SP Imerupakan sebuah perusahaan yang memproduksi material sandwich panel. Para kontraktor, dan para penggiat infrastruktur lainnya cukup menikmati penggunaannya pada saat ini, dikarenakan dapat menghasilkan banyak keuntungan. Namun, dalam proses produksi di PT.SPI, masih ada beberapa pekerjaan yang masih manual dalam proses pengerjaannya. Sehingga mungkin dapat menyebabkan terjadinya resiko kecelakaan kerja. Karena setiap pekerjaan mempunyai resiko terjadinya kecelakaan  yang disebabkan karna kelalaian atau karena kurangnya penerapan dalam keselamatan  dalam  bekerja.  Penggunaan manajemen K3 sangat berpengaruh terhadap penelitian ini. Manajemen K3 merupakan sebuah upaya  untuk mencegah  terjadinya  resiko yang ada dalam aktivitas perusahaan yang dapat mengakibatkan cidera pada manusia, kerusakan atau gangguan terhadap perusahaan. Metode HIRARC merupakan manajemen resiko dan yang menentukan arah  penerapan K3 dalam perusahaan. Hasil penelitian yang dilakukan menghasilkan bahwa metode HIRARC ini, dapat menganalisis resiko keselamatan kerja dalam mengetahui tingkat resiko keselamatan kerja di PT.SPI. Penelitian menunjukkan bahwa sikap pekerja sangat berpengaruh terhadap penerapan kesehatan dan keselamatan kerja pada saat terjadinya kecelakaan kerja. Kesehatan dan Keselamatan Kerja dalam bekerja digunakan untuk melindungi dan menjamin keselamatan dan kesehatan tenaga kerja, meminimalisir kemungkinan terjadinya kecelakaan kerja, dan meningkatkan kesejahteraan pekerja. Kemudian faktor yang berpengaruh terhadap risiko keselamatan dan kesehatan kerja yaitu: faktor manusia, faktor standarisasi, faktor lingkungan kerja, faktor sarana prasarana yang meliputi alat pelindung diri, dan faktor cuaca. Saran dari penelitian ini adalah perusahaan segera mewujudkan Kebijakan atau Standart Operasional Prosedur (SOP), memperhatikan faktor penyebab kecelakaan kerja, dan menambahkan variabel produktivitas untuk penelitian selanjutnya.
Keywords
HIRARC; Safety and Health; Sandwich Panel
References
N. Crutchfield and J. Roughton, "Risk Management Principles," Saf. Cult., vol. 2012, pp. 199–212, 2014, doi: 10.1016/b978-0-12-396496-0.00010-0.
K. Kulkarni, F. Goerlandt, J. Li, O. V. Banda, and P. Kujala, "Preventing shipping accidents: Past, present, and future of waterway risk management with Baltic Sea focus," Saf. Sci., vol. 129, no. April, p. 104798, 2020, doi: 10.1016/j.ssci.2020.104798.
"HIRARC_dan_Risk_Maaping_bab_1_and_3." .
K. Studi, K. Di, P. T. Nusantara, and I. Kemilau, "Email koresponden : Abasyil@gmail.com," pp. 91–101.
S. Waruwu and F. Yuamita, "Analisis Faktor Kesehatan Dan Keselamatan Kerja (K3) Yang Signifikan Mempengaruhi Kecelakaan Kerja Pada Proyek Pembangunan Apartement Student Castle," Spektrum Ind., vol. 14, no. 1, p. 63, 2016, doi: 10.12928/si.v14i1.3705.
S. O. D. Ningsih and S. W. Hati, "Analisis Resiko Keselamatan Dan Kesehatan Kerja (K3) Dengan Menggunakan Metode Hazard and Operability Study (Hazop) Pada Bagian Hydrotest Manual Di Pt. Cladtek Bi Metal Manufacturing," J. Appl. Bus. Adm., vol. 3, no. 1, pp. 29–39, 2019, doi: 10.30871/jaba.v3i1.1288.
W. Y. Christina, D. Ludfi, and A. Thoyib, "Pengaruh Budaya Keselamatan Dan Kesehatan Kerja ( K3 ) Terhadap Kinerja Proyek Konstruksi," J. Rekayasa Sipil, vol. 6, no. 1, pp. 83–95, 2012.
C. Dallat, P. M. Salmon, and N. Goode, "Risky systems versus risky people: To what extent do risk assessment methods consider the systems approach to accident causation? A review of the literature," Saf. Sci., vol. 119, pp. 266–279, 2019, doi: 10.1016/j.ssci.2017.03.012.
A. W. Wuryanto, "ANALISIS TOTAL PREDICTIVE MAINTENANCE DENGAN METODE OEE (OVERALL EQUIPMENT EFFECTIVENESS) GUNA MENINGKATKAN PERFORMA PADA MESIN HUSKY (PT. XY GEMPOL) (1)," Available online at http://jurnal.yudharta.ac.id/v2/index.php/jkie, no. 2, pp. 81–90, 2010.
A. W. Afrizal Arif, "PENGENDALIAN KUALITAS PRODUK GALON AIR MINERAL 19 L DENGAN PENDEKATAN SIX SIGMA," Available online at http://jurnal.yudharta.ac.id/v2/index.php/jkie, pp. 81–90, 2010.
D. Ramos, P. Afonso, and M. A. Rodrigues, "Integrated management systems as a key facilitator of occupational health and safety risk management: A case study in a medium sized waste management firm," J. Clean. Prod., vol. 262, 2020, doi: 10.1016/j.jclepro.2020.121346.
K. Z. Suyono and E. D. Nawawinetu, "Hubungan Antara Faktor Pembentuk Budaya Keselamatan Kerja Dengan Safety Behaviour di PT DOK dan Perkapalan Surabaya Unit Hull Construction," Indones. J. Occup. Saf. Heal., vol. 2, no. 1, pp. 67–74, 2013.
DOI:
https://doi.org/10.26905/4880
Refbacks
There are currently no refbacks.
Journal of Industrial View has been indexing:
---
Journal of Industrial View has been tools:
Index Copernicus International (ICI)
---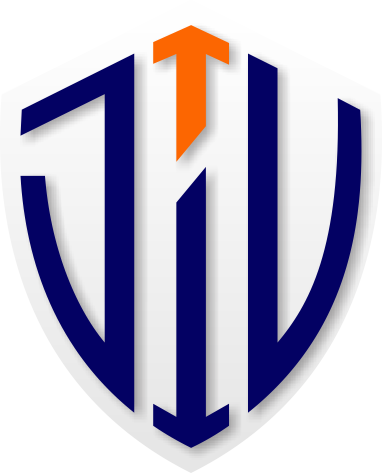 Journal of Industrial View
A scientific periodical of the Department of Industrial Engineering, Faculty of Engineering, University of Merdeka Malang
Mailing Address:
Address: Jl. Taman Agung No. 1, Malang, Indonesia, 65146
Email: jiv@unmer.ac.id
---
This work is licensed under a
Creative Commons Attribution-ShareAlike 4.0 International License
.
---
View My Stats