Kursi Kerja Ergonomis PT XYZ
Abstract
Posisi kerja yang kurang baik dapat menyebabkan kelelahan kerja dan berakibat timbulnya dampak tidak langsung berupa keluhan sakit pada bagian tubuh seperti pegal-pegal, nyeri punggung, leher kaku, cepat lelah, dan lain sebagainya sehingga mempengaruhi kinerja dan hasil produksi. Dampak tidak langsung tersebut telah dirasakan oleh beberapa karyawan PT XYZ. . Terdapat tiga bentuk kursi kerja yang berada di ruangan departemen non proses. Ergonomi merupakan suatu ilmu, seni dan teknologi yang berupaya untuk menyerasikan alat, cara dan lingkungan kerja terhadap kemampuan, kebolehan dan segala keterbatasan manusia, sehingga manusia dapat berkarya secara optimal tanpa pengaruh buruk dari pekerjaannya.  Data antropometri dapat digunakan untuk mendesain pakaian, tempat kerja, lingkungan kerja, mesin, alat dan sarana kerja serta produk-produk untuk konsumen. hasil perhitungan melalui REBA ( Rapid Entire Body Assessment ) worksheet dapat diketahui kursi jenis 2 dan 3 memiliki nilai REBA yang tinggi yaitu 9 yang berarti High Risk dan perlu untuk investigasi khusus dan perubahan posisi duduk / jenis kursi yang digunakan.. Hasil perhitungan dimensi kursi yang sudah diuji distribusi dan normalitasnya, diharapkan bisa memenuhi kebutuhan pekerja dan mengurangi resiko kecelakaan bagi pekerja. Dengan adanya penelitian ini mengharapkan kewaspadaan bagi pekerja untuk lebih memperhatikan ergonomi ditempat kerja terutama posisi duduk dalam bekerja.
Keywords
REBA; Ergonomy; Work Chair
References
Muhammad Nur Fajri Alfata et al, (2012) Studi Ergonomi terhadap Rancangan Ruang Kerja Kantor Pemerintah Berdasarkan Antropometri Indonesia. Jurnal Permukiman Vol. 7 No. 3 pp : 126-137
Billy Frans Siahaan et al (2017). Perancangan Fasilitas Kerja Yang Ergonomi Dengan Menggunakan Metode Rasional Di Dusun Serdang Bedagai Provinsi Sumatra Utara. Journal of Industrial and Manufacture Engineering, 1 (1) pp : 1-13
Mochammad Rofieq et al (2019) The Work Posture Evaluation at Assembly Work Station in MSEs of Silver Jewelry Handicraft with the REBA Method. Advances in Intelligent Systems Research, volume 173. 1st International Conference on Engineering and Management in Industrial System (ICOEMIS 2019) pp 87 – 94
Akhmad Shokibi (2017) Perancangan Kursi Ergonomis Untuk Memperbaiki Posisi Kerja Pada Proses Packaging Jenang Kudus. Jurnal Rekayasa Industri, Format Volume 3. No. 1.
Hendrastuti Hendro et al, (2016). Usulan perancangan Fasilitas Kerja Dengan Pendekatan Ergonomi Menggunakan Metode Rapid Entire Body Assestment (REBA) di PT Z. Jurnal Riset Industri Vol. 10 No. 1, April 2016, Hal. 1-11
DOI:
https://doi.org/10.26905/5040
Refbacks
There are currently no refbacks.
Journal of Industrial View has been indexing:
---
Journal of Industrial View has been tools:
Index Copernicus International (ICI)
---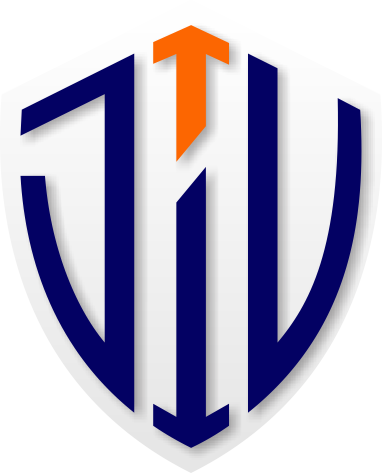 Journal of Industrial View
A scientific periodical of the Department of Industrial Engineering, Faculty of Engineering, University of Merdeka Malang
Mailing Address:
Address: Jl. Taman Agung No. 1, Malang, Indonesia, 65146
Email: jiv@unmer.ac.id
---
This work is licensed under a
Creative Commons Attribution-ShareAlike 4.0 International License
.
---
View My Stats