Penerapan Seven Tools dalam Pengendalian Kualitas Botol Plastik Kemasan 60 ml
Abstract
Dalam Statistical Process Control, seven tools atau piranti perbaikan kualitas sering digunakan untuk pengendalian proses statistik dan dapat membantu dalam menetapkan kemampuan proses dengan melakukan pengukuran terhadap variasi produk yang dihasilkan dan secara grafis memungkinkan menetapkan sebuah proses berada di dalam atau di luar batas kontrol. Kualitas botol kemasan plastik 60 ml yang baik sangat dibutuhkan, karena ini berhubungan dengan kepuasan pelanggan. Seven Tools atau piranti perbaikan kualitas yang digunakan untuk menganalisis permasalahan tersebut adalah Check Sheet, Control Chart, Histogram, Fish Bone Diagram, Brainstorming, Pareto Diagram dan Scatter Diagram. Semua piranti ini digunakan untuk menentukan faktor yang paling dominan terhadap kualitas botol kemasan 60 ml. Berdasarkan hasil analisis yang digunakan dalam penelitian ini, terlihat ada beberapa faktor yang mempengaruhi kualitas botol plastik kemasan 60 ml berikut : mesin, manusia, material, metode dan lingkungan.
Keywords
Production Process; Quality Control; Seven Tools; Plastic Bottle
References
Ishikawa, Kaoru Dr. 1988. "Teknik Penuntun Pengendalian Mutu", Penerjemah : Ir. Namolo Widodo, Mediyatama Sarana Perkasa, Jakarta.
Montgomery, Douglas C. 1985. "Pengantar Pengendalian Kualitas Produksi", Alih bahasa : Prof. Dr. Zanzawi Soejoeti, M.Sc. Gadjah Mada University Press.Yogyakarta.
Nasution, MN. 2001. "Manajemen Mutu Terpadu (Total Quality Management)", Penerbit Ghalia Indonesia, Jakarta.
Tayubara, Awan. 2005. "Penerapan Seven Tools Guna Mengendalikan Kualitas Botol Plastik Kemasan 60 ml Pada Mesin Hesta Type HGL di PT. Berlina Plastik Tbk.", Universitas Merdeka Malang.
Tjiptono, Fandy ; Diana, Anastasia. 1995. "Total Quality Management", Penerbit Andi Offset, Yogyakarta.
Wignjosoebroto, Sritomo. 1991. "Pengantar Teknik Industri", Penerbit Guna Widya, Jakarta.
DOI:
https://doi.org/10.26905/jiv.v3i1.5720
Refbacks
There are currently no refbacks.
Journal of Industrial View has been indexing:
---
Journal of Industrial View has been tools:
Index Copernicus International (ICI)
---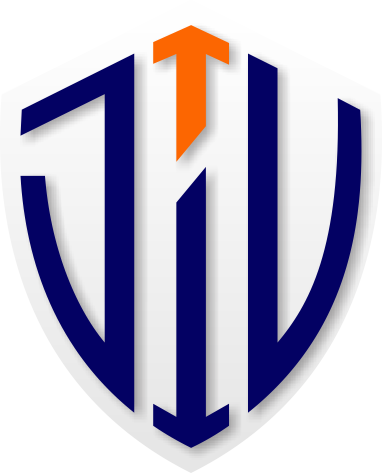 Journal of Industrial View
A scientific periodical of the Department of Industrial Engineering, Faculty of Engineering, University of Merdeka Malang
Mailing Address:
Address: Jl. Taman Agung No. 1, Malang, Indonesia, 65146
Email: jiv@unmer.ac.id
---
This work is licensed under a
Creative Commons Attribution-ShareAlike 4.0 International License
.
---
View My Stats