Implementasi Sistem Informasi Manajemen pada Inventaris Laboratorium Komputasi Industri Universitas Merdeka Malang
Abstract
Inventaris pada Laboratorium Komputasi Industri merupakan hal yang penting sebab barang yang dimiliki mayoritas merupakan barang elektronik. Inventaris yang terdapat pada Laboratorium Komputasi Industri masih bersifat manual dengan bantuan software Microsoft Excel sehingga pengelolaan barang masih belum optimal. Berdasarkan kondisi tersebut, untuk mempermudah pengelolaan inventaris barang, maka diperlukan pemanfaatan Sistem Informasi Manajemen (SIM). Tujuan dari penelitian ini melalui penggunaan Microsoft Access dibuat sebuah sistem informasi manajemen untuk sistem inventaris Laboratorium Komputasi Industri nantinya dapat memudahkan dan mengoptimalkan pengelolaan sarana dan prasarana yang dimiliki Laboratorium Komputasi Industri. Perancangan sistem dibuat dengan memperhatikan data yang diperlukan pada sistem dan relasi antar data. Perancangan sistem dilakukan dengan menggunakan context diagram, DFD dan ERD. Setelah itu dibuat suatu sistem database dan berikutnya dilakukan pengujian terhadap program sistem database tersebut. Hasil dari penelitian ini berupa sebuah sistem inventaris berbasis Microsoft Access. Melalui sistem yang terkomputerisasi maka pengguna dapat lebih mudah dalam melakukan pengelolaan data inventaris. Sehingga kegiatan yang dilakukan dalam inventarisasi barang akan lebih cepat karena sistem yang dibuat dapat melakukan proses pencarian barang dan dapat membuat laporan data inventaris dengan cepat dan akurat.
Keywords
Laboratorium; Database; Access
References
Badan Pengembangan dan Pembinaan Bahasa, Kementerian Pendidikan dan Kebudayaan Republik Indonesia. (2016). KBBI Daring, diakses dari https://kbbi.kemdikbud.go.id/entri/inventaris.
Huda, Nurul dan Rahayu Amalia. (2019). Implementasi Sistem Informasi Inventaris Barang pada PT. PLN (Persero) Palembang. Junral SISFOKOM (Sistem Informasi dan Komputer), Vol. 9, 13-19.
Data Primer dan Data Sekunder. (2018). sosiologis.com, diakses dari http://sosiologis.com/data-primer-dan-data-sekunder.
Binus. (2020). Memahami System Development Life Cycle. Binus Accounting, diakses dari https://accounting.binus.ac.id/2020/05/19/memahami-system-development-life-cycle/.
DOI:
https://doi.org/10.26905/jiv.v3i1.5742
Refbacks
There are currently no refbacks.
Journal of Industrial View has been indexing:
---
Journal of Industrial View has been tools:
Index Copernicus International (ICI)
---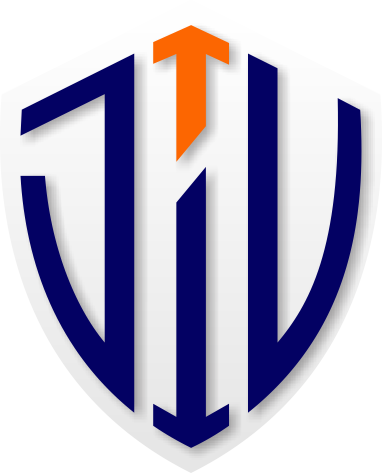 Journal of Industrial View
A scientific periodical of the Department of Industrial Engineering, Faculty of Engineering, University of Merdeka Malang
Mailing Address:
Address: Jl. Taman Agung No. 1, Malang, Indonesia, 65146
Email: jiv@unmer.ac.id
---
This work is licensed under a
Creative Commons Attribution-ShareAlike 4.0 International License
.
---
View My Stats