Penentuan KPI dan Bobot KPI di CV. Calosa Malang dengan menggunakan Performance Prism dan Analythic Hierarchy Process
Abstract
Penelitian ini bertujuan mendapatkan KPI melalui metode Performance prism dan mendapatkan bobot tiap – tiap KPI menggunakan metode Analythic Hierarchy Process (AHP). Selama ini pengukuran kinerja di perusahaan hanya diukur dari aspek finansial saja, maka dari itu perlu dilakukan pengukuran kinerja dengan metode yang tepat dan mempertimbangkan dari beberapa aspek yaitu menggunakan metode Performance prism dan dibobot menggunakan metode Analythic Hierarchy Process (AHP). Hasil pengukuran kinerja menunjukkan bahwa stakeholder pada perusahaan meliputi : Pemilik, pelanggan, karyawan, pemasok, masyarakat dan pemerintah. Adapun data dari wawancara kepada pihak manajemen perusahaan yaitu : Objective (tujuan perusahaan), Strategi, Proses, Kapabilitas, Stakeholder Satisfaction, Stakeholder Contribution perusahaan. Dari data hasil wawancara didapatkan 23 KPI yang dapat menjadi solusi untuk mencapai Objective (tujuan perusahaan). Dari KPI yang dihasilkan akan di validasi oleh pihak manajemen, kemudian dibobot menggunakan metode Analythic Hierarchy Process (AHP) dengan bantuan software expert choice dan akan didapatkan bobot tertinggi dari setiap kriteria dan KPI. Dari hasil software expert choice didapatkan bahwa stakeholder yang memiliki bobot tertinggi yaitu pelanggan dengan bobot 0,600 dan karyawan dengan bobot 0,218. Dan dari hasil pengukuran kinerja ini menjadi landasan bagi pihak manajemen perusahaan untuk mengevaluasi dan menentukan rencana perbaikan kinerja sehingga dapat mencapai tujuan perusahaan dan terpenuhinya harapan dari stakeholder.
Keywords
Analythic Hierarchy Process; KPI; Performance prism; Stakeholder
References
Aditya, Nofi (2017) Identifikasi Indikator Kinerja Proyek Infrastruktur Jaringan Irigasi dengan Metode Performance Prism.
Fadila, Winda Rahmah (2018) Pengukuran Kinerja Perusahaan dengan Metode Performance prism dan Analytical Hierarchy Process (AHP) di PT.XYZ : Universitas Sumatera Utara.
Khoirunnisa, Silvi Lita (2016) Manajemen Pengembangan Sumber Daya Manusia Dalam meningkatkan Kinerja Karyawan PKPU Cabang Yogyakarta.
Ningsih. (2019). Strategi Manajemen Sumber Daya Manusia Dalam Meningkatkan Kinerja Karyawan PT. Pelabuhan Indonesia 1 Persero Medan.
Neely, A.D., and Adams, C.A, (2000) The Performance Prism in Practice, Centre for Business Performance, Cranfield School of Management, UK.
Putri, Anissa Rianda dkk (2016) Pengukuran Kinerja Perusahaan Menggunakan Metode Performance Prism (Studi Kasus di Cendana Offset Fokus Intermedia Grup)
Rozi, Moh Fatkhur (2021) Penggunaan Metode Performance Prism dalam Perancangan Sistem Pengukuran Kinerja Hotel, Universitas Muhammadiyah Malang.
Saaty, T. L., (1993) Decision Making for Leader: The Analythical Hierarchy Process for Decision in Complex World, Prentice Hall Coy. Ltd.Pitsburgh.'
Soekidjo Notoatmodjo.2003.Pengembangan Sumber Daya Manusia. Jakarta : Diterbitkan oleh Rineka Cipta pada 2003.
DOI:
https://doi.org/10.26905/jiv.v3i2.6673
Refbacks
There are currently no refbacks.
Journal of Industrial View has been indexing:
---
Journal of Industrial View has been tools:
Index Copernicus International (ICI)
---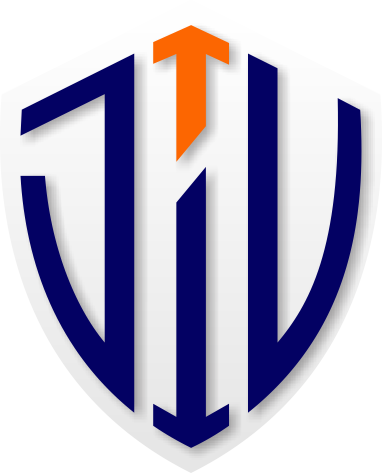 Journal of Industrial View
A scientific periodical of the Department of Industrial Engineering, Faculty of Engineering, University of Merdeka Malang
Mailing Address:
Address: Jl. Taman Agung No. 1, Malang, Indonesia, 65146
Email: jiv@unmer.ac.id
---
This work is licensed under a
Creative Commons Attribution-ShareAlike 4.0 International License
.
---
View My Stats