Perancangan Website Laboratorium Fisika Fakultas Teknik Universitas Merdeka Malang
Abstract
Laboratorium Fisika Fakultas Teknik adalah salah satu laboratorium yang berada di Fakultas Teknik Universitas Merdeka Malang, merupakan fasilitas yang digunakan sebagai implementasi dari teori yang diperoleh di bangku perkuliahan. Laboratorium Fisika digunakan bersama dengan 4 (empat) Program Studi di Fakultas Teknik meliputi Program Studi Teknik Elektro, Teknik Industri, Teknik Mesin dan Teknik Sipil. Di dalam laboratorium terdapat berbagai
macam peralatan dan bahan pendukung kegiatan pembelajaran. Identifikasi permasalahan yang ada di Laboratorium Fisika Fakultas Teknik yaitu terkait dengan Sistem Informasi Manajemen (SIM) di dalam Laboratorium Fisika yang masih belum terintegrasi dengan jaringan internet, sehingga perlu adanya suatu sistem yang berisi seluruh informasi yang ada di laboratorium seperti, data aset, alat dan bahan, presensi serta informasi kegiatan di laboratorium. Maka tujuan penelitian ini adalah untuk menghasilkan Website Laboratorium Fisika Fakultas Teknik Universitas Merdeka Malang untuk mempermudah penyampaian informasi kepada dosen, tendik atau mahasiswa dengan efektif dan efisien. Metode yang digunakan dalam perancangan website adalah dengan mengumpulkan voice of customer (VOC), Quality Function Deployment (QFD) dalam hal ini menggunakan matriks House of Quality (HOQ) sebagai alat untuk menentukan spesifikasi dari produk hasil perancangan website, pemodelan sistem sebagai landasan untuk menentukan entitas, atribut dan objek yang ada didalam website, menggunakan Context Diagram (CD), Data Flow Diagram (DFD), dan Entity Relationship Diagram (ERD). Untuk pembuatan program digunakan bahasa pemrograman Hypertext Preprocessor (PHP), dokumen HTML, MySQL, XAMPP dan Framework Bootstrap. Website Laboratorium Fisika Fakultas Teknik yang dirancang, telah diregistrasi melalui Domainesia dengan hosting dan domain "labfisika-ftunmer.website" serta telah DV Certified sehingga terjamin keamanannya
Keywords
Management Information System; Website; Design
References
Davis, Gordon B., Olson, Margrethe, Olson H. 1984. Management Information System : Conceptual Foundations, Structure and Development. Singapura : McGraw-Hill Book Co.
https://www.dewaweb.com/blog/pengertian-website-lengkap/ (diakses pada 6 Desember 2020, 15.48)
Lopulalan, Kristian. 2020. Laporan Praktik Kerja Nyata di Laboratorium Fisika Fakultas Teknik Universitas Merdeka Malang Bidang Sistem Informasi Manajemen. Malang.
Setiawan, Wahyu Nofa., Nada, Noora Qotrun. 2020. Perancangan Sistem Informasi Inventory Laboratorium Komputer Universitas PGRI Semarang Berbasis Web. Semarang : Science And Engineering National Seminar 5 (SENS 5).
Binus. 2020. Memahami System Development Life Cycle. Binus Accounting, diakses melalui https://accounting.binus.ac.id/2020/05/19/memahami systemdevelopment-life-cycle/.
Day, Ronald G. 1993. Quality Function Development : Linking a Company with Its Customer. Wisconsin (USA) : ASQC Quality Press.
Cohen, Lou. 1995. Quality Function Deployment : How to Make QFD Work for You. Massachusetts (USA) : Addison Wesley Longman, Inc
DOI:
https://doi.org/10.26905/jiv.v3i2.6675
Refbacks
There are currently no refbacks.
Journal of Industrial View has been indexing:
---
Journal of Industrial View has been tools:
Index Copernicus International (ICI)
---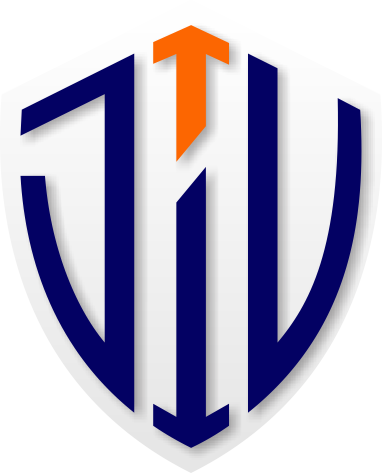 Journal of Industrial View
A scientific periodical of the Department of Industrial Engineering, Faculty of Engineering, University of Merdeka Malang
Mailing Address:
Address: Jl. Taman Agung No. 1, Malang, Indonesia, 65146
Email: jiv@unmer.ac.id
---
This work is licensed under a
Creative Commons Attribution-ShareAlike 4.0 International License
.
---
View My Stats