Perancangan Sistem Informasi Penjadwalan Laboratorium Komputasi Industri Universitas Merdeka Malang Berbasis Web
Abstract
Laboratorium Komputasi Industri merupakan salah satu laboratorium yang berada di Program Studi S1 Teknik Industri Universitas Merdeka Malang. Selama kegiatan operasional berjalan terdapat beberapa kendala terkait penjadwalan penggunaan laboratorium. Kegiatan perkuliahan terkadang bersinggungan dengan kegiatan praktikum yang sedang berlangsung. Kegiatan yang bersinggungan di Laboratorium Komputasi Industri disebabkan oleh belum adanya penjadwalan penggunaan ruangan laboratorium yang terdokumentasi. Untuk mengatur penjadwalan penggunaan laboratorium agar dapat terdokumentasi dengan baik, maka diperlukan perancangan sistem informasi penjadwalan. Sistem informasi penjadwalan dapat mempermudah penjadwalan penggunaan laboratorium. Sistem informasi penjadwalan dapat mendokumentasikan jadwal yang berkaitan dengan penggunaan laboratorium. Perancangan sistem informasi dilakukan memalui beberapa tahapan yaitu dimulai dengan perancangan sistem menggunakan alat bantu berupa context diagram dan data flow diagram. Kemudian melakukan perancangan database sistem menggunakan alat bantu berupa entity relationship diagram. Setelah dilakukan perancangan, maka rancangan yang ada diwujudkan dalam tahapan pembuatan program aplikasi. Pembuatan program aplikasi dilakukan dengan menggunakan bahasa pemrograman PHP dan DBMS (Database Management System) MySQL. Ssistem informasi penjadwalan yang telah dirancang dapat mempermudah civitas akademika dalam mengakses jadwal peminjaman laboratorium yang telah terdokumentasi, sehingga tidak perlu menunggu terlebih dahulu jadwal peminjam lain untuk melakukan peminjaman laboratorium.


Keywords
DBMS; MySQL; PHP; Scheduling
References
Nishom, M. dan Dega Surono W. (2020). Sistem Informasi Laboratorium Berbasis Website di Program Studi D IV Teknik Informatika Politkeknik Harapan Bersama Tegal. Gema Teknologi. 21(1).
Data Primer dan Data Sekunder. (2018). Sosiologis.com, diakses dari
http://sosiologis.com/data-primer-dan-data-sekunder.
Binus. (2020). Memahami System Development Life Cycle. Binus Accounting, diakses dari https://accounting.binus.ac.id/2020/05/19/memahamisystemdevelopment-life-cycle/.
Waikabo, A.R dan Rosyadi, H.E. (2019). Desain Sistem Informasi Materi Perkuliahan Berbasis Web Pada Fakultas Teknologi Informasi Unmer Malang.
Prosiding Seminar Nasional Sistem Informasi 2019, Fakultas Teknologi Informasi Unmer Malang
DOI:
https://doi.org/10.26905/jiv.v3i2.6676
Refbacks
There are currently no refbacks.
Journal of Industrial View has been indexing:
---
Journal of Industrial View has been tools:
Index Copernicus International (ICI)
---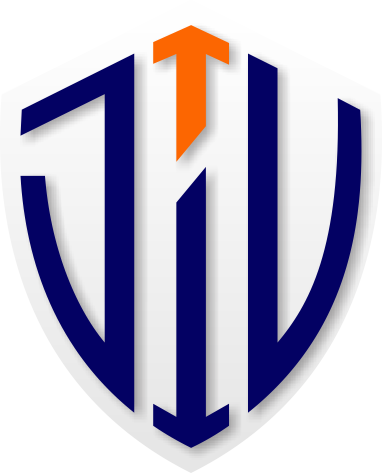 Journal of Industrial View
A scientific periodical of the Department of Industrial Engineering, Faculty of Engineering, University of Merdeka Malang
Mailing Address:
Address: Jl. Taman Agung No. 1, Malang, Indonesia, 65146
Email: jiv@unmer.ac.id
---
This work is licensed under a
Creative Commons Attribution-ShareAlike 4.0 International License
.
---
View My Stats