Analisis Bullwhip Efect pada Kegiatan Supply Chain Perishable Product
Abstract
UD. Sayur Mayur merupakan perusahaan distributor sayur-mayur, buah-buahan dan bahan baku makanan lainnya yang melakukan pemesanan produk kepada pemasok lalu didistribusikan ke setiap retail, dimana tujuan distribusi yang memasok bahan baku makanan dari UD. Sayur Mayur berada di wilayah Malang Raya, Yogyakarta dan Jawa Tengah. Dalam memenuhi permintaan retailer, perusahaan melebihkan jumlah pesanan kepada pemasok sebesar 9% hingga 40% terganting jenis produk untuk mengantisipasi adanya cacat/rusak karena produk bersifat perishable atau tidak tahan lama. Pertimbangan melebihkan pesanan tersebut ternyata berdampak pada timbulnya bullwhip effect atau peningkatan variabilitas permintaan. Maka dari itu, tujuan dari penelitian ini adalah untuk mengetahui nilai bullwhip effect di tingkat distributor, tingkat retailer dan tingkat retailer kategori produk, sehingga nilai bullwhip effect merupakan dasar penentuan rekomendasi perbaikan untuk mengatasi permasalahan bullwhip effect pada perusahaan. Berdasarkan hasil perhitungan, dapat diketahui bahwa terjadi bullwhip effect sebesar 81.3% di tingkat distributor, 80% di tingkat retailer, dan 66.7% di tingkat retailer kategori produk. Produk maupun kategori yang mengalami bullwhip effect dimana nilai BE lebih besar dari parameternya dipengaruhi oleh adanya selisih yang cukup signifikan antara demand dan order, sedangkan produk maupun kategori yang berada di posisi stabil dipengaruhi oleh selisih antara demand dan order yang tidak signifikan sehingga nilai BE tidak melebihi parameternya.
Keywords
bullwhip effect; distributor, supplier; perishable product; retail
References
Febriyanto, Indra Dwi. 2018. Analisis Bullwhip Effect Pada Perencanaan Kebutuhan Material Belt Conveyor. Surabaya: WAHANA, Vol 70. No 1
Fikriya, Dini Maulida. 2017. Analisis Bullwhip Effect Distributor dan Retailer Pada Produk Sayuran Non Organik di CV. Rodeo Fresh. Skripsi. Malang: Universitas Brawijaya
Fransoo, Jan C. & Wouters, Marc J.F. 2000. Measuring the Bullwhip Effect in the Supply Chain. Tilburg University: An International Journal, Vol 5 No 2. 78-89
Latuny, W. & M. S. Picauly, Wisnu. 2019. Analisis Bullwhip Effect Dengan Menggunakan Metode Peramalan Pada Supply Chain di Distributor PT. Semen Tonasa (Studi Kasus: Distributor PT. Semen Tonasa). Ambon: ARIKA, Vol. 13, No. 2
Pujawan, I Nyoman & Er, Mahendrawati. 2017. Supply Chain Management Edisi 3. Surabaya: ANDI Yogyakarta
DOI:
https://doi.org/10.26905/jiv.v3i2.6677
Refbacks
There are currently no refbacks.
Journal of Industrial View has been indexing:
---
Journal of Industrial View has been tools:
Index Copernicus International (ICI)
---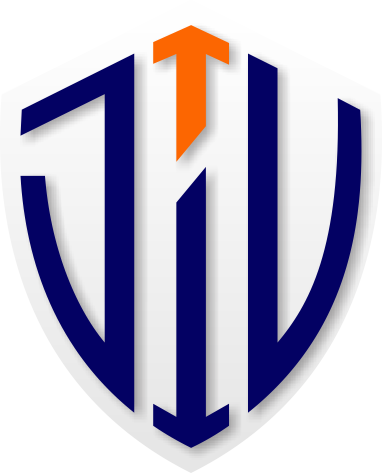 Journal of Industrial View
A scientific periodical of the Department of Industrial Engineering, Faculty of Engineering, University of Merdeka Malang
Mailing Address:
Address: Jl. Taman Agung No. 1, Malang, Indonesia, 65146
Email: jiv@unmer.ac.id
---
This work is licensed under a
Creative Commons Attribution-ShareAlike 4.0 International License
.
---
View My Stats