Analisis dan Perancangan Ulang Tata Letak Fasilitas Produksi dengan Metode Systematic Layout Planning
Abstract
Home industry cetakan kue Fandy adalah perusahaan rumahan yang memproduksi cetakan kue menggunakan teknik cor dengan bahan baku alumunium. Permasalahan yang terjadi pada Tata letak pada Home industry cetakan kue Fandy adalah adanya waste (pemborosan) yang terjadi. Seperti waste gerakan bolak-balik seperti pada stasiun percetakan menuju stasiun pemotongan dan pengikiran yang harus melewati stasiun bahan baku terlebih dahulu Waste transportasi berlebihan seperti Proses perpindahan bahan baku menuju stasiun peleburan yang cukup jauh yang seharusnya berdekatan. Permasalahan tersebut dapat menyebabkan ongkos material handling menjadi lebih besar hal ini yang nantinya berpengaruh pada besarnya biaya
produksi dan waktu proses produksi. Perancangan ulang tata letak fasilitas pada stasiun kerja dan perbaikan layout usulan dengan menggunakan pendekatan metode Systematic Layout Planning (SLP). Ada beberapa tahapan dari SLP yaitu tahap analisis, tahap penyesuaian dan tahap evaluasi. Tahap analisis seperti analisis aliran material, activity relationship chart (ARC) dan activity relationship diagram (ARD). Tahap analisis seperti perencanaan hubungan diagram ruangan dan perancangan alternatif layout. Dan pada tahap evaluasi dilakukan perhitungan untuk mendapatkan ongkos material handling yang minimum.
Berdasarkan hasil perancangan dengan metode Systematic Layout Planning (SLP) perhitungan jarak material handling layout awal jarak total yang ditempuh pada proses produksi adalah sebesar 1981,8 meter dalam priode satu minggu. Sedangkan jarak total yang di tempuh untuk proses produksi pada layout usulan adalah sebesar 1732,05 meter dalam satu minggu. Dengan ongkos material handling (OMH) perminggu layout awal sebesar Rp 777.238,00 setelah
dilakukan perbaikan usulan menjadi Rp 691.006,82 dengan penghematan sebesar 11%.


Keywords
Facility Layout; Systematic Layout Planning; Activity Relationship Chart; Activity Relationship Diagram
References
Anita Sapitri Agustin, Estu Widarwati, Kuncorosidi. Layout Using Systematic Layout Planning (Slp) In Pt Kasomalang Crushing Plant (Kcp) Subang. Jurnal ilmiah Ilmu Management. Volume 16, No 2..
Hadiguna, R.A., dan Setiawan, H. (2008). Tata Letak Pabrik. Yogyakarta : Andi.
Hanggara, Fuad dwi. 2020. Facility Layout Planning In Small Industry Big Boy Bakery To Increase Efficiency. Journal Of Industrial Engineering Management, Vol 5. No2.
Naganingrum R, Pitaloka. 2012. Perancangan Ulang Tata Letak Fasilitas Di PT. Dwi Komala Dengan Metode Systematic Layout Planning. Skripsi. Program Sarjana Universitas Sebelas Maret. Surakarta.
Stevenson, William J., dan Cuom Sum Ce. (2015). Manajemen Operasi: Perpektif Asia (1). Jakarta : Salemba empat.
Tompkins, et. al. 1996. Facilities Planning Second Edition. Jhon Willey and Sons Inc, New York.
Wignjosoebroto S. 2009. Ergonomi, Study Gerak Dan Waktu. Jakarta : Guna Widya
Wignjosoebroto S. 2009. Tata Letak Pabrik dan Pemindahan Bahan. Edisi Ketiga. Surabaya : Penerbit Guna Widya
DOI:
https://doi.org/10.26905/jiv.v3i2.6678
Refbacks
There are currently no refbacks.
Journal of Industrial View has been indexing:
---
Journal of Industrial View has been tools:
Index Copernicus International (ICI)
---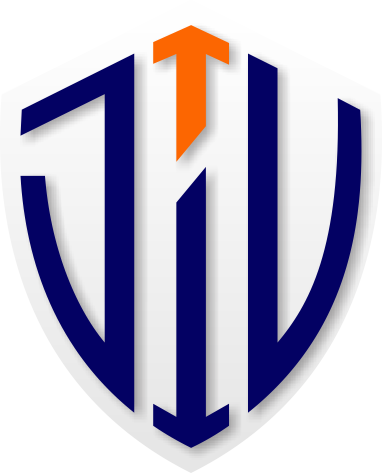 Journal of Industrial View
A scientific periodical of the Department of Industrial Engineering, Faculty of Engineering, University of Merdeka Malang
Mailing Address:
Address: Jl. Taman Agung No. 1, Malang, Indonesia, 65146
Email: jiv@unmer.ac.id
---
This work is licensed under a
Creative Commons Attribution-ShareAlike 4.0 International License
.
---
View My Stats