Penerapan Kode Etik Keinsinyuran untuk Mengatasi Permasalahan Kegiatan Program Pengembangan Produk Unggulan Daerah (PPPUD)
Abstract
Kode etik menjadi panduan dalam melangkah berdasarkan lingkup pekerjaan yang dijalani. Sebagai seorang insinyur profesional mematuhi kode etik adalah hal yang mutlak agar tidak salah sasaran. Persatuan Insinyur Indonesia (PII) telah menetapkan perihal kode etik insinyur melalui "catur karsa sapta dharma insinyur Indonesia". Kajian klasifikasi masalah kode etik pada Program Pengembangan Produk Unggulan Daerah (PPPUD) dibagi menjadi awal kegiatan, pelaksanaan dan akhir kegiatan. Berdasarakan pengukuran anailisis diskriptif ditemukan 7 permasalahan yang terjadi saat program PPPUD berlangsung. Atas dasar catur karsa sapta dharma insinyur diharapkan memberikan kontribusi terhadap kegiatan PPPUD sebagai program untuk meningkat mutu produk unggulan daerah.
Keywords
code of Ethics; Engineer; PPPUD
References
M. T. Holtzapple and W. D. Reece, Concepts in Engineering. Ohio: McGraw-Hill Higher Education, 2007.
J. C. E. Harris, M. S. Pritchard, M. J. Rabins, R. James, and E. Englehardt, Engineering Ethics : Concept and Cases. Boston: Cengange, 2009.
A. Kurdi, "Pelanggaran Etika Profesi Pada Proyek Hambalang," J. Tek. Sipil - Arsit., vol. 17, no. 1, pp. 74–81, 2018.
KenPUPR, Rencana Strategis Kementerian Pekerjaan Umum dan Perumahan Rakyat Tahun 2020-2024. Jakarta: Kementerian Pekerjaan Umum dan Perumahan Rakyat, 2020.
Bappenas, Rencana Pembangunan Jangka Menengah Nasional 2020-2024. Jakarta: Badan Perencanaan Pembangunan Nasional, 2019.
N. K. Armaeni, "Kajian Etika Profesi Keinsinyuran Sipil," PADURAKSA, vol. 4, no. 2, pp. 41–48, 2015.
Undang-Undang No. 12 tentang Perguruan Tinggi. 2012.
Y. Sri, "Kajian Implementasi Tri Dharma Perguruan Tinggi sebagai Fenomena Pendidikan Tinggi di Indonesia," Widya, vol. 29, no. 318, pp. 28–33, 2012.
K. R. Sawena, "The Administrator's Production Function sebagai Sebuah Pendekatan Penilaian Produktivitas Pelaksanaan Proses Belajar Mengajar Dosen pada Perguruan Tinggi," Media Komun. FIS, vol. 12, no. 2, pp. 70–78, 2013.
DirjenDikTi, Pedoman Beban Kerja Dosen dan Evaluasi Pelaksanaan Tridharma Perguruan Tinggi. Jakarta: Direktorat Jenderal Pendidikan Tinggi Departemen Pendidikan Nasional, 2010.
Undang-Undang No 11 tentang Keinsinyuran. 2014.
G. Wilbanks, "Certification and Licensure : What is The Difference ?," InTech, vol. 58, no. 3, 2011.
BRIN, Panduan Penelitian dan Pengabdian Kepada Masyarakat Edisi XIII Tahun 2020. Jakarta: Badan Riset dan Inovasi Nasional, 2020.
Undang-Undang No. 43 tentang Pokok-Pokok Kepegawaian. 1999.
Wursanto, Etika Komunikasi Kantor. Yogyakarta: Kanisius, 1991.
A. Muhammad, Etika Profesi Hukum. Bandung: Citra Aditya Bakti, 2006.
C. B. Fleddermann, Engineering Ethics. New Jersey: Pearson Education, Inc., 2012.
F. L. Bennett, The Management of Engineering: Human, Quality, Organizational, Legal, and Ethical Aspects of Professional Practice. New York: John Wiley & Sons Inc, 1998.
S. Wignjosoebroto, Business & Professional Ethics : Modul Pelatihan Program Profesi Insinyur. Surabaya: Persatuan Insinyur Indonesia (PII), 2000.
S. Wignjosoebroto, "Profesi, Profesionalisme dan Etika Profesi," 1999.
E. Sumaryono, Etika Profesi Hukum,. Yogyakarta: Kanisius, 1995.
A. Syifa'uddin, "Implementasi Dasar Penerapan Etika Profesi Insinyur dalam Prospek Kehidupan Seorang Engineer," Etika Profesi Ins., vol. 1, no. 6, pp. 1–6, 2016.
U. Sekaran and R. Bougie, Research Methods for Business : A Skill BuildingApproach. Hoboken: John Wiley & Sons, Inc., 2013.
S. J. Taylor, R. Bogdan, and M. DeVault, Introduction to Qualitative Research Methods: A Guidebook and Resource. New Jersey: John Willey and Sons, Inc., 2016.
Soejono and Abdurrahman, Metode Penelitian Hukum. Jakarta: Rineka Cipta, 2003.
DOI:
https://doi.org/10.26905/jiv.v4i1.7583
Refbacks
There are currently no refbacks.
Journal of Industrial View has been indexing:
---
Journal of Industrial View has been tools:
Index Copernicus International (ICI)
---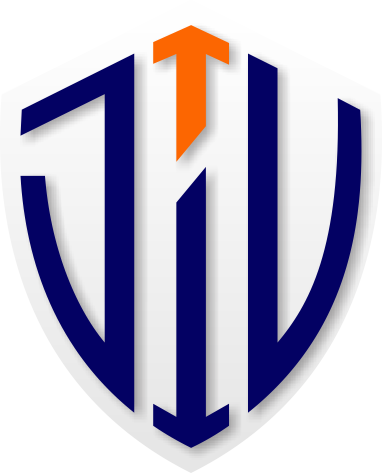 Journal of Industrial View
A scientific periodical of the Department of Industrial Engineering, Faculty of Engineering, University of Merdeka Malang
Mailing Address:
Address: Jl. Taman Agung No. 1, Malang, Indonesia, 65146
Email: jiv@unmer.ac.id
---
This work is licensed under a
Creative Commons Attribution-ShareAlike 4.0 International License
.
---
View My Stats