Analisis Risiko K3 pada Area Produksi Shuttlecock menggunakan Metode Hirarc Di UKM Prospek Badminton Shuttlecock
Abstract
UKM prospek badminton shuttlecock merupakan salah satu perusahaan di kota Malang yang memproduksi shuttlecock untuk didistribusikan ke berbagai wilayah jawa, sumatra, sulewesi dan wilayah indonesia timur. Identifikasi permasalahan yang ada di UKM yaitu terkait dengan kesehatan dan keselamatan kerja yang belum ada Standar  Operasi  Prosedur, lingkungan UKM masih belum menerapkan K3, dan mengabaikan bahaya  yang dapat menimbulkan kecelakaan kerja. Penelitian ini bertujuan untuk melakukan identifikasi bahaya dan penilaian risiko kerja yang termasuk dalam kategori risiko extreme di UKM prospek badminton shuttlecock sehingga mampu memberikan rekomendasi dan mitigasi risiko untuk mencegah terjadinya kecelakaan kerja. Metode yang digunakan adalah HIRARC. Adapun tahapan dalam metode tersebut adalah mengidentifikasi bahaya (hazards identification), penilaian risiko (risk assessment) dan pengendalian risiko (risk control). Dari hasil perhitungan Berdasarkan hasil analisis data yang telah dilakukan, maka kesimpulan yang dapat diambil dalam penelitian ini, aktivitas kerja yang memiliki potensi bahaya dan risiko dengan kategori risiko extreme yang akan diberikan usulan pengendalian risikonya yaitu  aktivitas pemasakan bulu, bor gabus, pemasangan bulu, penjahitan, pengeleman, pengetesan, servis, pengemasan.
Keywords
SME; Shuttlecock; HIRARC; Extreme
References
Anthony, M. B. (2019). Analisis Risiko Kerja Pada Area Hot Metal Treatment Plant Divisi Blast Furnace Dengan Metode Hazard Identification And Risk Assessment (HIRA). Jurnal INTECH Teknik Industri Universitas Serang Raya, 5, 35– 42.
Khotimah, Ika Anggraeni Khusnul, & Rahmandika, Mochammad Bagus. (2020). Identifikasi Potensi Bahaya K3 Menggunakan Metode Failure Mode Effect Analysis dan Usulan Pencegahan di UKM Power Shuttlecock. Journal of Industrial View, Vol 2, No.2, 12-19.
Khotimah, Ika Anggraeni Khusnul, & Fanani, Elsa Nufelia Phio. (2021). Identifikasi Potensi Bahaya dan Risiko Dengan Menggunakan Metode HIRA di UKM Cetakan Kue fandy. SISTEK, Vol 2.
Madill, Ken. (2003). AS/NZS 4360 : Risk Management in Security Risk Analysis. Brisben. Australia: ISMCPI .
DOI:
https://doi.org/10.26905/jiv.v4i1.7659
Refbacks
There are currently no refbacks.
Journal of Industrial View has been indexing:
---
Journal of Industrial View has been tools:
Index Copernicus International (ICI)
---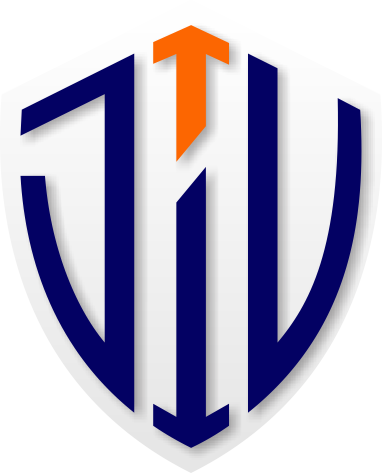 Journal of Industrial View
A scientific periodical of the Department of Industrial Engineering, Faculty of Engineering, University of Merdeka Malang
Mailing Address:
Address: Jl. Taman Agung No. 1, Malang, Indonesia, 65146
Email: jiv@unmer.ac.id
---
This work is licensed under a
Creative Commons Attribution-ShareAlike 4.0 International License
.
---
View My Stats