Perancangan Sistem Database Perpustakaan Prodi Teknik Industri Universitas Merdeka Malang menggunakan Metode Analytical Hierarchy Process
Abstract
Jurusan Teknik Industri Universitas Merdeka Malang (JTI UNMER) memiliki perpustakaan khusus jurusan. Perpustakaan JTI UNMER belum memiliki operator khusus dan pengelolaan dilakukan manual oleh pihak administrasi. Hal tersebut memungkinan kehilangan buku dan kerancuan data terjadi. Dengan adanya sistem database maka hal tersebut dapat diantisipasi. Microsoft Access merupakan salah satu tools yang dapat digunakan untuk mengolah database tersebut. Dalam perancangan dan pemilihan kriteria tools untuk sistem database dapat menggunakan beberapa metode, salah satu metode yang digunakan adalah metode Analytical Hierarchy Process(AHP). Pembuatan aplikasi bertujuan untuk membuat sistem database perpustakaan JTI lebih efektif dan efisien dengan membandingkan 6 kriteria sistem database yang baik menggunakan metode AHP. Kriteria tersebut adalah mudah diakses, timelines, relevan, akurat, rinci, dan bermanfaat. Perancangan aplikasi dimulai dengan melaukan survey pendahuluan, dimana hasil survey pendahuluan menjadi landasan dalam pembuatan Data Flow Diagram(DFD) dan Entity Relationship Diagram(ERD). Secara umum, DFD dan ERD dapat menggambarkan aliran data dan hubungan antar entitas maupun alternatif yang terjadi sebagai landasan dalam pembuatan aplikasi. Setelah membuat aplikasi, AHP digunakan untuk membandingkan kriteria maupun alternatif aplikasi yang ada. Berdasarkan hasil perhitungan AHP didapati hasil alternative weight evaluation alternatif aplikasi A sebesar 0,672, alternatif aplikasi B asebesar 0,238, dan alternatif aplikasi C sebesar 0,090. Jadi dapat disimpulkan bahwa aplikasi A adalah aplikasi yang terpilih untuk diterapkan karena memiliki nilai bobot tertinggi.
Keywords
Library; Database; Access; Analytical Hierarchy Process; Data Flow Diagram; Entity Relationship Diagram
References
Ariawan. (2010). Buku Ajar Sistem Informasi Manajemen Fakultas Ekonomi.
Gorontalo: Universitas Ichsan
Djumiarti, Titik. (2008). Buku Ajar Sistem Informasi Manajemen Program Studi Administrasi Publik. Semarang: UNDIP Press
Prasojo, Lantip Diat. (2013). Sistem Informasi Manajemen Pendidikan.
Yogyakarta: UNY Press
Saaty,Thomas. (2005). Theory and Applications of the Analytic Network Process: Decision Making with Benefits, Opportunities, Costs, and Risks. RWS Publication: Pittsburgh.
Susanto, Azhar. (2017). Sistem Informasi Manajemen Konsep dan Pengembangan Secara Terpadu. Bandung:Lingga Jaya
Wheny Khristianto, Totok Supriyanto, Sri Wahyuni. (2015). Sistem Informasi Manajemen(Pendekatan Sosioteknik). Jember: UNEJ Press
DOI:
https://doi.org/10.26905/jiv.v4i1.7668
Refbacks
There are currently no refbacks.
Journal of Industrial View has been indexing:
---
Journal of Industrial View has been tools:
Index Copernicus International (ICI)
---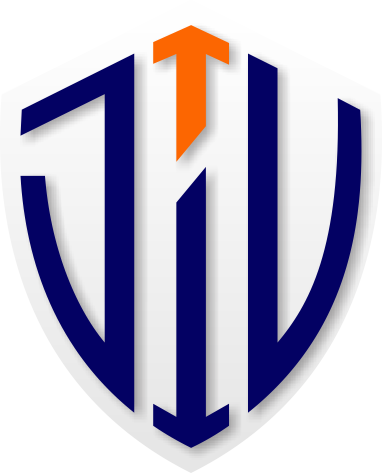 Journal of Industrial View
A scientific periodical of the Department of Industrial Engineering, Faculty of Engineering, University of Merdeka Malang
Mailing Address:
Address: Jl. Taman Agung No. 1, Malang, Indonesia, 65146
Email: jiv@unmer.ac.id
---
This work is licensed under a
Creative Commons Attribution-ShareAlike 4.0 International License
.
---
View My Stats