Pengukuran Efektifitas Mesin Chenyueh menggunakan Pendekatan Overall Equipment Effectiveness (OEE) dan Six Big Losses pada CV. AABI Surabaya
Abstract
CV. AABI Surabaya merupakan salah satu perusahaan yang bergerak dalam bidang industri pangan yang memproduksi minuman teh melati dalam kemasan cup berukuran 180ml. Teh melati pada CV. AABI  diproduksi dengan menggunakan mesin chenyueh. Proses produksi di CV. AABI dilakukan secara terus menerus sehingga sering timbul beberapa permalahan pada saat proses produksi. Berdasarkan permasalahan yang ditemukan, diketahui terjadi downtime sebanyak 2840 menit dalam jangka waktu 1 bulan akibat terjadinya downtime. Perusahaan berharap agar dapat mengurang downtime dan dapat meningkatkan efektivitas dari mesin chenyueh. Pengukuran efektivitas mesin chenyueh dilakukan dengan menggunakan pendekatan metode Overall Equipment Efectiveness (OEE), kemudian analisis Six Big Losses dan diagram sebab akibat untuk mengetahui permasalahan yang terjadi dan memberikan usulan penyelesaian masalah. Berdasarkan analisis yang telah dilakukan diperoleh hasil nilai OEE di mesin chenyueh berkisar antara 84% - 94% dan beberapa nilai ini ada yang berada dibawah  standart OEE (85%). Rendahnya nilai OEE dipengaruhi oleh rendahnya nilai avaibility rate yang memiliki rata-rata 88,66% dengan standart sebesar 90% dan rata-rata quality rate sebesar 95,11% dengan standartnya sebesar 99%. faktor yang memberikan kontribusi terbesar dalam penurunan efektifitas mesin chenyueh adalah downtime loss yang memiliki presentase sebesar 58%. Tindakan yang disarankan oleh peneliti adalah dengan penerapan TPM.
Keywords
Effectivity; OEE; Six Big Losses
References
Daftar Pustaka
. Agustiady, T. K., Cudney, E. A., & Agustiady, T. K. (2018). Total Quality Management & Business Excellence Total productive maintenance Total productive maintenance. Total Quality Management, 0(0), 1–8. https://doi.org/10.1080/14783363.2018.1438843
. Alvira, D., Helianty, Y., & Prassetiyo, H. (2015). USULAN PENINGKATAN OVERALL EQUIPMENT EFFECTIVENESS ( OEE ) PADA MESIN TAPPING MANUAL DENGAN MEMINIMUMKAN SIX BIG LOSSES *. 03(03), 240–251.
. Andi Eko Mulyono, M. H. (2014). PENERAPAN TPM DENGAN MENGGUNAKAN OVERALL EQUIPMENT EFECTIVENESS (OEE) DAN SIX BIG LOSSES PADA MESIN REVERSE OSMOSIS DI BAGIAN UTILITY PT. WIDATRA BHAKTI. 1–10.
. Dewi, N. C. (2015). ANALISIS PENERAPAN TOTAL PRODUCTIVE MAINTENANCE ( TPM ) DENGAN PERHITUNGAN OVERALL EQUIPMENT EFECTIVENESS ( OEE ) DAN SIX BIG LOSSES MESIN CAVITEC PT . ESSENTRA SURABAYA.
. Of, A., Balance, T., & Heuristic, R. P. U. (2021). Application Of Track Balance And Re-Layout Proposed Using Heuristic Methods And Activity Relationship Chart In The Integrating Process : A Case Study in PT . HAI. 8(3), 215–223
. Pangestu, W., Tjahyono, S., & Wardani, S. (2019). Analisa dan Peningkatan Overall Equipment Effectiveness Pada Line Axle Shaft Di PT . X. 890–899.
. Pawin vivid, R., Selvakumar, N., & Ruvankumar, M. (2019). Determination of hazard in truck manufacturing industry using hazard identification risk assessment technique. Materials Today: Proceedings, 27(xxxx), 1858–1862. https://doi.org/10.1016/j.matpr.2020.04.006
. Setiawannie, Y., & Marikena, N. (2022). Pengukuran Efektivitas Mesin Bubut Dengan Metode Overall Equipment Efectiveness ( OEE ). 3(1), 21–30.
. Syafa'at, C., & Wahid, A. (2020). STRATEGI PEMASARAN PRODUK SEPATU MENGGUNAKAN METODE ANALISIS SWOT DENGAN MATRIK IFAS DAN EFAS DI PT. BAGOES TJIPTA KARYA (1)Achmad. 1, 108–117.
. Syamsul Arifin, A. W. (2010). ANALISIS RISIKO KESELAMATAN KERJA DENGAN METODE HIRARC PADA PROSES PRODUKSI TAHU DI UKM SUMBER REZEKI. Available Online at Http://Jurnal.Yudharta.Ac.Id/v2/Index.Php/Jkie, 81–90.
. Wahid, A. (2021). Improving the Quality of Tempe Products with GMP and Model Based Integrated Process Improvement in SME Pacarkeling. Journal Knowledge Industrial Engineering, 8(1), 1–9.
. Wuryanto, A. W. (2010). Analisis total predictive maintenance dengan metode oee (overall equipment effectiveness) guna meningkatkan performa pada mesin husky (pt. xy gempol). Available Online at Http://Jurnal.Yudharta.Ac.Id/v2/Index.Php/Jkie, 2, 81–90.
DOI:
https://doi.org/10.26905/jiv.v4i1.7680
Refbacks
There are currently no refbacks.
Journal of Industrial View has been indexing:
---
Journal of Industrial View has been tools:
Index Copernicus International (ICI)
---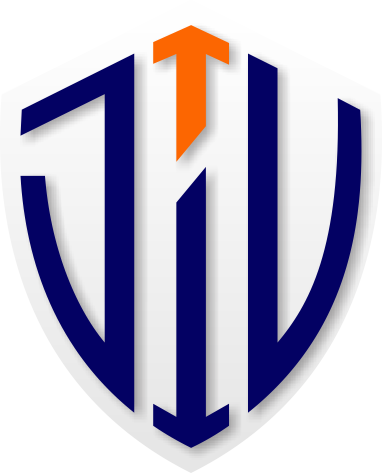 Journal of Industrial View
A scientific periodical of the Department of Industrial Engineering, Faculty of Engineering, University of Merdeka Malang
Mailing Address:
Address: Jl. Taman Agung No. 1, Malang, Indonesia, 65146
Email: jiv@unmer.ac.id
---
This work is licensed under a
Creative Commons Attribution-ShareAlike 4.0 International License
.
---
View My Stats