Kajian Risiko Pendirian Industri Pengolahan Kopi di Provinsi Papua
Abstract
Kebijakan pembangunan wilayah tahun 2020-2024 juga dijabarkan dalam tujuh (7) wilayah pembangunan, salah satunya Wilayah Papua. Dalam upaya pengembangan Pulau Papua, RPJMN tahun 2020-2024 menyebutkan arahan pengembangan komoditas unggulan di Provinsi Papua berupa kopi. Hal ini juga didukung oleh kondisi produktivitas yang baik pada ketiga komoditas tersebut. Dengan melihat kondisi produktivitas komoditas kopi yang menjadi prioritas pengembangan industry, maka tujuan dari kajian ini adalah memetakan risiko yang mungkin timbul karena adanya pengembangan industri manufaktur berbasis pengolahan kopi sebagai bagian dari analisis kelayakan pengembangan industry. Metode yang digunakan dalam kajian risiko ini adalah metode House of Risk. Metode ini mengacu pada integrasi aktivitas – aktivitas dalam supply chain. Metode yang diusulkan oleh ini merupakan gabungan dari metode Failure Mode and Effect Analysis (FMEA) dan House of Quality (HOQ). Konsep FMEA diadopsi dalam mengkuantifikasi model risiko dan HOQ digunakan untuk memprioritaskan penyebab risiko (risk agents) mana yang dapat ditanganani terlebih dahulu. Selain itu, konsep HOQ digunakan pula dalam memilih preventive action yang paling efektif dilakukan dalam rangka minimasi dampak terhadap risiko tersebut. Pengolahan data dengan House of Risk 1 menghasilkan penyebab risiko yang secara signifikan, dimana pada HOR 1 dihasilkan nilai ARP yang tertinggi terdapat pada risiko yang berkaitan dengan kepemilikan lahan oleh masyarakat adat Papua. Hal ini dikenal dengan hak ulayat, dimana hak ulayat sampai saat ini belum ada penyelesaian yang sistematis terdokumentasi terkait dengan prosedur pendirian industry. Hasil ini selaras dengan hasil prioritas mitigasi risiko dimana pemerintah sebagai stakeholder utama perlu membuat model kebijakan yang dapat menjembatani kepentingan investor dan masyarakat adat sebagai pemilik lahan.
Keywords
House of Risk; Invest; Coffee; Mitigation; Risk
References
Rencana Pembangunan Jangka Menengah Nasional. (2020). Badan Perencanaan Pembangunan Nasional.
Widiasih, et al. (2015). Managing Risk of Lean Manufacturing Concept Implementation Approaching by Delphi and HOR. The 1st International Seminar on Science and Technology. Postgraduate Program Institut Teknologi Sepuluh Nopember, Surabaya, Indonesia.
Dalulia, P., & Pambudi, E. (2019). Penjaringan Kriteria dalam Desain Ulang Instrumen Pengukuran Kepuasan Pelayanan Perusahaan Distribusi Minyak Milik Negara. Journal of Industrial View, Vol. 1, No. 1, Page 11-18.
Parviainen, et al. (2021). Implementing Bayesian Networks for ISO 31000:2018-based maritime oil spill risk management: State of the art, implementations benefits and challenges, and future research directions. Journal of Environmental Management, 278.
Singh, Nitya P., & Hong, Paul C. (2020). Impact of Strategic and Operational Risk Management Practices on Firm Performance: An Empirical Investigation. European Management Journal 38, Page 723 – 735.
Munir, et al. (2020). Supply Chain Risk Management and Operational Performance: The Enabling Role of Supply Chain Integration. International Journal of Production Economics Volume 227.
Ozturkoglu, et al (2019). A Sustainable and Preventive Risk Management Model for Ship Recycling Industry. Journal of Cleaner Production Volume 238.
Kuzu, et al. (2019). Application of Fuzzy Fault Tree Analysis (FFTA) to Maritime Industry: A Risk Analysing of Ship Mooring Operation. Ocean Engineering Journal Volume 179.
Rosih, et al. (2015). Analisis Risiko Operasional Pada Departemen Logistik Dengan Menggunakan Metode FMEA. Jurnal Rekayasa dan Manajemen Sistem Industri Vol.3 No 3. Teknik Industri Universitas Brawijaya.
Pujawan dan Geraldin, Laudine H, "House of Risk: A Model for Proactive Supply Chain Risk Management", Business Process Management Journal, Volume 15 Number 6, 2009, pp. 953-967.
DOI:
https://doi.org/10.26905/jiv.v4i1.7703
Refbacks
There are currently no refbacks.
Journal of Industrial View has been indexing:
---
Journal of Industrial View has been tools:
Index Copernicus International (ICI)
---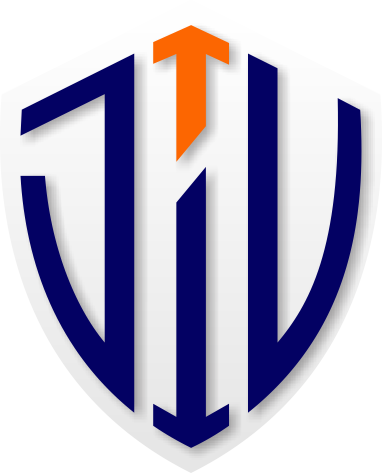 Journal of Industrial View
A scientific periodical of the Department of Industrial Engineering, Faculty of Engineering, University of Merdeka Malang
Mailing Address:
Address: Jl. Taman Agung No. 1, Malang, Indonesia, 65146
Email: jiv@unmer.ac.id
---
This work is licensed under a
Creative Commons Attribution-ShareAlike 4.0 International License
.
---
View My Stats