Analisis Keandalan Mesin untuk Meningkatkan Kinerja pada Mesin Extruder di PT. Rapindo Plastama
Abstract
PT. Rapindo Plastama merupakan sebuah perusahaan yang bergerak di bidang pembuatan dan pengolahan kantong plastik kemasan. Perusahaan memfokuskan produksi plastik yang berupa lembaran (sheet) dengan proses pembuatan yaitu tiup (blow). Dalam menjalankan aktivitasnya perusahaan memiliki mesin yang menjadi penggerak utama dalam produksi yaitu mesin extruder. Sebagai mesin utama dalam produksi mesin extruder memiliki jam kerja serta resiko kerusakan yang cukup tinggi. Maka dalam penangannya mesin extruder ini memiliki pemeliharaan mesin yang baik supaya tidak mengalami breakdown serta menghasilkan produk dengan optimal. Penelitian kali ini dilakukan pada mesin extruder no.17 yang memiliki data historis kerusakan paling banyak selama 6 bulan terakhir. Lalu tujuan penelitian ini yaitu menganalisis efektivitas kinerja mesin serta tingkat keandalan komponen. Agar dapat diketahui faktor dan komponen mana yang mempengaruhi kinerja pada mesin. Lalu dari hasil penelitian dengan metode Overall Equipment Effectiveness diketahui nilai rata-rata yang didapat dari mesin extruder no.17 selama 6 bulan terakhir sebesar 79,69%. Kemudian untuk perhitungan six big losses yang memiliki nilai rata-rata kerugian paling tinggi yaitu defect losses sebesar 12,36%. Dan untuk perhitungan tingkat keandalan yang berdasar dari Preventive Maintenance pada mesin extruder no.17 untuk 6 komponen mesin. Komponen ring memiliki tingkat keandalan 60,26% pada interval hari ke 28, komponen heater memiliki tingkat keandalan 61,41% pada interval hari ke 20, komponen winder memiliki tingkat keandalan 60,26% pada interval hari ke 53, komponen take up memiliki tingkat keandalan 62,39% pada interval hari ke 5, komponen slitting memiliki tingkat keandalan 60,64% pada interval hari ke 6.
Keywords
Effectivity; Extruder; Reliability; Component
References
P. R. PLASTAMA, "PT. RAPINDO PLASTAMA," 30 september 2020. [Online]. Available: https://rapindo.net/2020/09/30/pt-rapindo-plastama/.
S. Assauri, Manajemen Produksi dan Operasi, Jakarta: Universitas Indonesia, 2008.
F. Kurniawan, Manajemen Perawatan Industri : Teknik dan Aplikasi Implementasi Total Productive Maintenance (TPM), Preventive Maintenance dan Reability Centered Maintenance (RCM), Yogyakarta: Graha Ilmu, 2013.
W. Widiasih and N. Aziza, "Perhitungan Biaya Penggantian Komponen dengan Mempertimbangkan Penjadwalan Perawatan pada Mesin Bucket Raw Material," Tekmapro: Journal of Industrial Engineering and Management, vol. 14, no. 2, pp. 68-76, 2019.
Daryus, Manajemen Pemeliharaan Mesin, Jakarta: Universitas Darma Persada, 2008.
A. Ayhari, "Manajemen Produksi Perencanaan Sistem Produksi," BPFE : Yogyakarta, vol. 4, 2002.
P. Simanungkalit, R. Yasra and B. W. Widodo, "Perencanaan Sistem Perawatan Alat Angkat Kapasitas 5 Ton Dengan Metode Preventive Maintenance (Studi Kasus PT. Trikarya Alam)," PROFISIENSI, vol. 4, no. 1, pp. 47-57, 2016.
S. Nakajima, Introduction to TPM: Total Productive Maintenance, Cambrige: Productivity Press, Inc, 1988.
J. D. P. Mahendra and I. , "Preventive Maintenance Mesin FBB Can Body Maker Dengan Metode RCM Di PT. IMCP," JTM (Jurnal Teknik Mesin) UNESA, vol. 10, no. 01, pp. 41-54, 2022.
I. Soesetyo and L. B. Yenny, "Penjadwalan Predictive Maintenance dan Biaya Perawatan Mesin Pellet di PT. Charoen Pokphand Indonesia-Sepanjang," Jurnal Tirta, vol. 2, no. 2, pp. 147-154, 2014.
DOI:
https://doi.org/10.26905/jiv.v4i2.8014
Refbacks
There are currently no refbacks.
Journal of Industrial View has been indexing:
---
Journal of Industrial View has been tools:
Index Copernicus International (ICI)
---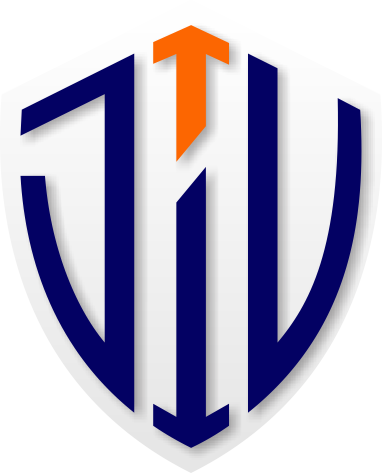 Journal of Industrial View
A scientific periodical of the Department of Industrial Engineering, Faculty of Engineering, University of Merdeka Malang
Mailing Address:
Address: Jl. Taman Agung No. 1, Malang, Indonesia, 65146
Email: jiv@unmer.ac.id
---
This work is licensed under a
Creative Commons Attribution-ShareAlike 4.0 International License
.
---
View My Stats