Focus and Scope
PESONA electronic journal is a journal that publishes both conceptual articles and articles of research reports in the field of tourism.
Section Policies
Articles
| | | |
| --- | --- | --- |
| Open Submissions | Indexed | Peer Reviewed |
Peer Review Process
The research article submitted to this online journal will be peer-reviewed at least 2 (two) reviewers. The accepted research articles will be available online following the journal peer-reviewing process. Language used in this journal is Indonesia.
Open Access Policy
This journal provides immediate open access to its content on the principle that making research freely available to the public supports a greater global exchange of knowledge.
Archiving
This journal utilizes the LOCKSS system to create a distributed archiving system among participating libraries and permits those libraries to create permanent archives of the journal for purposes of preservation and restoration. More...
Review Guidline
Review Guidelines
General
Give mark on the wrong part or part that need to be changed
Give mark on the right side of the wrong line or line that need to be changed
Detail
Title: Effectiveness, Specification, and clarity
Abstract: Complete and describe the essence  of article
Keywords: Describing the essential concept of article
Introduction: Up-to-date, originality, relevance of the Topic, compatibility of the important reason of the research object
Research Method: Has to emphasize on procedure and data analysis for empiric study
Result: Analysis accurateness
Findings: Up-to-date finding, relevance to the interrelated researchers, and the scientific contribution effect of finding /idea to the development of science
Conclusion: Logical, valid, brief, and clear
Suggestion: For practical action, development of new theory, and next/advanced research
Picture/Table: Center located, Not cutted, Good quality to viewed, Picture/table title, Referred with capital letter
Bibliography:

The degree of up-to-date and the

reference to primary book sources. Rules: min

imum

80% of the journals or the interrelated scientific researchers, above 2007 (year); the

number of book sources are minimum

10; min

imum

80% in the text/material of art

.
Full Review Process of Manuscript
Writing: Is the manuscript easy to follow, that is, has a logical progression and evident organization?
Is the manuscript concise and understandable? Any parts that should be reduced,
Eliminated/expanded/added?
Note if there are major problems with mechanics: grammar, punctuation, spelling. (If there are just a few places that aren't worded well or correctly, make a note to tell the author the specific places. If there are consistent problems throughout, only select an example or two if need be- don't try and edit the whole thing).
Abbreviations: Used judiciously and are composed such that reader won't have trouble remembering what an abbreviation represents.
Follows style, format and other rules of the journal.
Citations are provided when providing evidence-based information from outside sources.
Categories Decision
Publish   : No Need Revision
Minor     : Revision can be done by Editor-In-Chief or those who help
Major     : Revision can only be done by author
Rejected : Unproperly scientific or too many
Revision Guidline
Revision Guidelines
PAPER REVERSE MANUAL
Jurnal Pariwisata PESONA (JPP)
The paper that has received the results of the review is expected to be immediately revised to adjust the suggestions and questions that exist in the review results. The author is given no later than 15 days to revise his paper counted since the submission of the review results. If at that time the author does not upload the revised paper, then the paper will not be refused to be published (reject). Renewal time extensions can be obtained in accordance with strong demand and reason. The revised paper is further uploaded through Jurnal Pariwisata PESONA (JPP) website and also sent via email pesona.pariwisata@unmer.ac.id Following the provisions of the revised paper in Journal of Cakrawala Hukum:
When a reviewer gives comment on paper (in the comment box), the writer asked to directly reply to that comment box. The answer from the author can be Information that has been done revision or reason/argumentation if the author is not willing to revise for some reason (please can be submitted in the comments field already available briefly and details).

Revised on paper or additional material/sentence please block yellow highlighter.

After the revision is complete, the revised paper file is named after the revised paper and uploaded on the Journal website of Jurnal Pariwisata PESONA (JPP). The editor will receive only one post-revision paper. Revisions to comments from the second reviewer and additional sentences were also made on the post-revision paper marked with a green highlighter.

Attached sample of revision process paper in Jurnal Pariwisata PESONA (JPP) to facilitate revision process by the author.
Screening for Plagiarism
Originality and Plagiarism
In the publication, the Jurnal Pariwisata PESONA (JPP) strongly opposes plagiarism on its own merits. The Jurnal Pariwisata PESONA (JPP) is committed to blocking plagiarism, including self-plagiarism.
Authors must ensure that they have written the original work completely, and if the author has used the work and/or the words of others that have been quoted or quoted appropriately. Papers found with such problems are automatically rejected and the author strongly advised. Also, an important part of the work has not been published. The author also respects the writing in the Jurnal Pariwisata PESONA (JPP) of publication, duplicate, or excessive fraud.
Before the author submits a script to the Jurnal Pariwisata PESONA (JPP) at least to first check the use of plagiarism. When submitting published articles for authenticity checks, the Jurnal Pariwisata PESONA (JPP) recommends the use of TurnItIn. Before using TurnItIn for the first time, we strongly recommend that authors read the instructions for using this plagiarism detector.
The article has not been published in other media and does not contain plagiarism. Preferably the author should use reference management software, eg for Mendeley or Zotero.
Ethics Statement
Author or Authors of Jurnal Pariwisata PESONA (JPP) is/are agree to follow ethics standard ruled by Editorial Board of Jurnal Pariwisata PESONA (JPP). Author or Authors have/have to obey and notice authorship right, plagiarism, double publication, data manipulation, manipulative citation, ethnic acceptance and Intellectual of Property Right.
An authorship is a person who participates in research and has enough responsibility on all of the publication contents. When authorship related with one group, every author has to contributes things as follow: (i) conception and research design, data acquisition, data analysis, and interpretation; (ii) article composing and revising; and (iii) final acceptance from the latest version to be published. Article submission means that every author has read and accepted final version of the article submitted, and approve with the article publication. All of the authors have to take responsibility for quality, accuracy and writing ethics.
Plagiarism is an act that takes other's people work or ideas and claim it for him/herself without involving those people. The submitted article has to be an original article from the author/authors.
Double Publication, is an article published which substantially overlapping with another article that already published, without clear citation referring to the other publication. The article submission will be considered to be published only if it is sent for this publication only and not substantially overlapping with a previously published article. Every article that has a hypothesis, sample characteristic, methodology, result and same conclusion (or closely related) with other published article is a duplicate article and forbid to be published, even include, if the article has been published in other languages. Obtain data from a single research to make several different articles without different content should be avoided.
Fabrication data manipulation is an ethics violation and forbidden.
Reference Manipulation, an only relevant reference that can be used in an article. A personal reference which not relevant increase author citation (h-index) or unnecessary citation to raise reference numbers is not allowed.
Ethic Acceptance, an experiment conducted on human and animal need to be permitted from an official institution and not violate the law. Human and animal experiment have to be clearly stated on "Materials and Method", also examined and permitted by professionals from the moral aspect. Research conducted on a human has to fit with Helsinki Declaration principles and need to be supervised by the doctor on biomedical research that includes human as a subject. Details of data from the human subject can only be included if it is really important for scientific purpose and author/authors. Details of data from human subjects can only be included if very get premeditated from the related person, their parents or guardian.
Intellectual Property Right, author/authors have/have to obey the law and/or ethic in conduct the research object, notice the legality of material source and intellectual property right. Conflict of interest and fund source of author/authors has to mention all of the financial support from an institution, private and corporate, and note down every potential conflict of interest.
Acceptance
Publication Acceptance of an article implies that those article has been published in a seminar (oral or poster) and reviewed Board of Editor or other party appointed. Generally, the author will be notified of the acceptance, rejection or revision needed in 1 until 2 months after presentation. An article rejected,  if the content is not relevant with the publication scope, not fulfilled ethic standard (fraud authorship, plagiarism, double publication, data and citation manipulation), not achieved quality needed, not written in the correct format, complicated grammar or ignore correspondence within three months. Primary criteria for the publication is scientific quality and already presented. The article which accepted will chronologically publish. This publication will do several times in a year, but online publication only did after "proofreading".
Copy Right
Article submission implies that it never published before (except for part of thesis, report or abstract);  which is not currently considered to published in any kind of others publication; that the publication is already accepted by all of the co-authors, and if accepted for publication, author still hold copyright and maintain the right without limitation. Author or other people allowed to copy the article as long as not for commercial purposes. For new findings, the author suggested to managing the patent first before publishing it.
Open Access
This publication is committed to free-open access which does not cost reader or the institution for access. The user has right to read, download, copy, distribute, print, search or make a citation to the article as long as not for commercial purpose.
Rejection
No responsibility can be aimed to the publisher or co-publisher or editor for the damages to person or property caused by actual statement or slander, intellectual copyright violation, and personal right or product liability, both come from negligence or the opposite, or from the use of idea, instruction, procedure, product or method contain in an article.
Publishing System
This journal uses Open Journal Systems 2.3.7.0, which is open source journal management and publishing software developed, supported, and freely distributed by the Public Knowledge Project under the GNU General Public License.
Open Access Policy
This journal provides immediate open access to its content on the principle that making research freely available to the public supports a greater global exchange of knowledge.
JURNAL PARIWISATA PESONA
Editorial Office
Program Diploma III - IV Kepariwisataan Universitas Merdeka Malang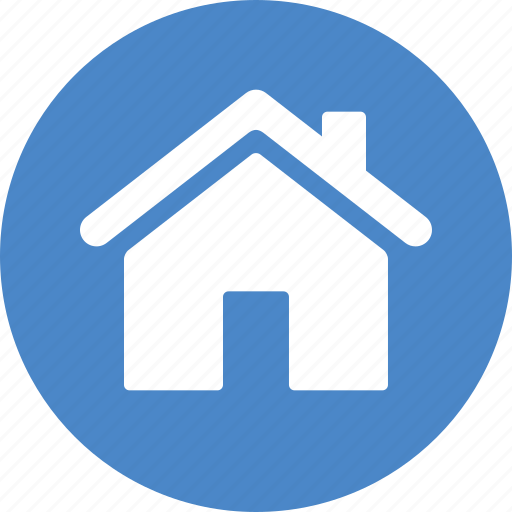 Jalan Bandung No.1 Malang 65113.
Telp. 0341 - 580 303 | 0341 - 570 371
pesona.pariwisata@unmer.ac.id
+628986368710
---
Jurnal Pariwisata Pesona
is licensed under a
Creative Commons Attribution-ShareAlike 4.0 International License
.

View My Stats

....................................................................................................................................................