Pariwisata Dalam Perspektif Actor Network Theory (Studi Kasus Top Selfie Pinusan Kragilan Desa Pogalan, Jawa Tengah, Indonesia)
Abstract
Top Selfie Pinusan Kragilan (TSPK) is a new tourist destination in Magelang Regency. This destination is developed and managed independently by the community. In the context of this research, researchers want to examine the networking process among stakeholders in developing TSPK. The researcher used Actor Network Theory (ANT) as an analytical framework. The purpose of this study is to describe the role of actors in tourism development in TSPK. This study used qualitative research methods. Data collection is done by observation, documentation, in-depth interviews, and Focus Group Discussion (FGD). For analysis of the network process the researcher divides in two phases, namely the pioneering phase and the phase of TSPK development. The results showed that there was a lot of dynamics in the pioneering process until its development. These dynamics occur in the elements involved in the network and the dynamics of the controller in the network. Then the translation and intermediary processes experience dynamics, in the process of pioneering it runs perfectly, but during the development period it cannot run perfectly due to conflict. Based on these findings the researchers suggested that the TSPK managers involve the Magelang District Tourism Office to develop TSPK in the future. Then the suggestion for further research is that the next researcher can conduct research related to innovation in developing TSPK and strengthening the capacity of pokdarwis  in the development of TSPK in the future.
Keywords
Actant; Actor Network Theory (ANT); Network; Tourism, Top Selfie Pinusan Kragilan (TSPK)
References
Adib, M. (2012). "Agen dan Struktur Dalam Pandangan Pierre Bourdieu." Jurnal Biokultur. Surabaya.
Alamsjah, M. I. (2016). "Paparan Kementerian Pariwisata RI Untuk KIDi Ke-6 2016." (September): 5. https://web.kominfo.go.id/sites/default/files/Paparan Kemenpar untuk KIDI 2016.pdf.
BPS. (2016). "Jumlah Kunjungan Wisatawan Mancanegara Menurut Pintu Masuk Dan Kebangsaan."
Bulgacov, L.M.M., & Sergio. (2013). "Reflection on Actor Network Theory, Goverment Network, and Strategic Outcomes." BAR Rio de Janeiro 11: 108–18.
Cresswell, Kathrin M , Allison W, Aziz S. (2010). "Actor-Network Theory and Its Role in Understanding the Implementation of Information Technology Developments in Healthcare." http://www.biomedcentral.com/1472-6947/10/67.
Fairuza, M. (2017). "Kolaborasi Antar Stakeholder Dalam Pembangunan Inklusif Sektor Pariwisata (Studi Kasus Wisata Pulau Merah Di Kabupaten Banyuwangi)." Jurnal Kebijakan dan Manajemen Publik 5.
Jóhannesson, G. T. (2015). "Tourism Translations: Actor-Network Theory and Tourism Research." Thousand Oaks and New Delhi 5 (2)(September): 2–19. http://www.academia.edu/14587880/Tourism_translations_Actor_Network_Theory_and_tourism_research.
Kivelä, T. (2014). "Ctor-Networks of Northern Lights Tourism In Iceland, Norway and Finland." Faculty of Social Sciences Tourism Research. https://uit.no/Content/386157/Thesis_TiinaKivela_2014.pdf.
Latour, B. (2004). Politics of Nature : How Bring the Sciences into Democracy (trans.Catherine Porter). Cambridge: Harvard University Press.
———. 2005. Reassembling the Social. New York: Oxford University Press.
Law, J. (1992). "Notes on the Theory of the Actor-Network: Ordering, Strategy and Heterogeneity." : 379–93.
Lea-Marija, C-J. (2015). "Connecting Social Actors in Developing Integrated Tourism Products." Journal of Universal Excellence: 1–16.
Magelang, BPS Kabupaten. (2017). "Kabupaten Magelang Dalam Angka 2017." https://magelangkab.bps.go.id/publication/2017/08/11/6a07aba51745b6bd05c52b76/kabupaten-magelang-dalam-angka-2017.html.
Moleong, Lexy J. (2007). Metodologi Penelitian Kualitatif. Bandung: Rosdakarya.
Mubyarto. (1977). Pengantar Ekonomi Pertanian. Jakarta: LP3ES.
Mustika, Rahman, AF., & Amalia. (2015). "Cultural Tourism In Naga Village, West Java Province, Indonesia (An Actor Network Theory Approach)." Proccedings of The Bussines Management International Conference: 73–81.
Rodger, Kate, Susan A. Moore, & Newsome, D. (2009). "Wildlife Tourism , Science And Actor Network Theory." Annals of Tourism Research 36(4): 645–66. http://dx.doi.org/10.1016/j.annals.2009.06.001.
Full Text:
PDF
Refbacks
There are currently no refbacks.
JURNAL PARIWISATA PESONA
Editorial Office
Program Diploma III - IV Kepariwisataan Universitas Merdeka Malang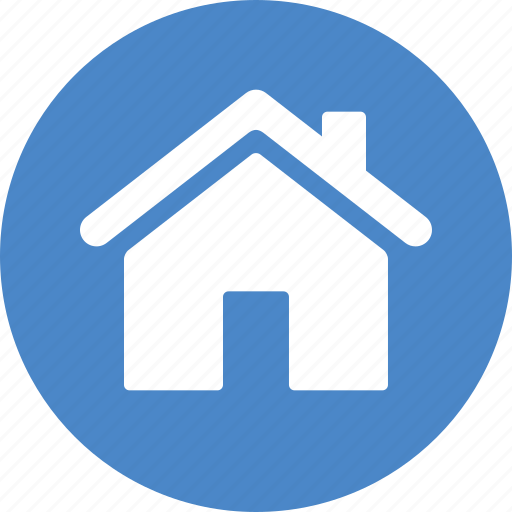 Jalan Bandung No.1 Malang 65113.
Telp. 0341 - 580 303 | 0341 - 570 371
pesona.pariwisata@unmer.ac.id
+628986368710
---
Jurnal Pariwisata Pesona
is licensed under a
Creative Commons Attribution-ShareAlike 4.0 International License
.

View My Stats