Pengembangan Ekowisata Poncokusumo melalui Grand Strategy Matrix Analysis
Abstract
The purpose of this study is to find a strategic position for the development of ecotourism in Poncokusumo through the Grand Strategy Matrix Analysis. The study was conducted in Poncokusumo, 80 km to south from Malang. The samples of this study were consisting of Tourists, Pokdarwis, local community and tourist destination management, totaling 100 respondents. Sampling in this study was based on purposive sampling technique. This study used SWOT analysis (structure, Weakness, Opportunity and Threats) through 6 (six) stages: 1) Determining Ecotourism SWOT Indicators; 2) Weighting of SWOT values; 3) Determination of the value of the measuring scale; 4) Weighted value formulations; 5) Calculate the weighted value difference; 6) Making a Grand Strategy for the SWOT analysis matrix (Aggressive, Turn around, Survival, Diversification). The results of this study indicate that Poncokusumo ecotourism is in the first position of consciousness (0.4: 0.85) which means that the attraction of ecotourism has the strength and opportunity to be developed, so the strategy that needs to be implemented in order to maximize the strength of tourist attractions in the form of natural tourism, ecology sustainable and community empowerment (tourism conscious groups) as well as taking advantage of opportunities because of tourism service support, high tourist motivation for interest in visits to the attraction of eco-tourism and the lack of tourist competitors.
Keywords
Development Strategy; Grand Strategy; Matrix Analysis
References
Budiarti, T., Suwarto, .., & Muflikhati, I. (2014). Pengembangan Agrowisata Berbasis Masyarakat pada Usahatani Terpadu guna Meningkatkan Kesejahteraan Petani dan Keberlanjutan Sistem Pertanian. Jurnal Ilmu Pertanian Indonesia, 18(3), 200-207. Retrieved from http://journal.ipb.ac.id/index.php/JIPI/ article/view/8398
Fennell, D. A., & Dowling, R. K. (Eds.). (2003). Ecotourism policy and planning. CABI.
Dinas Kebudayaan dan Pariwisata Jawa Timur. 2014. Kebudayaan dan Pariwisata dalam Angka Tahun 2014. Surabaya
Muhammad, S. (2008). Manajemen Strategik: konsep dan kasus. UPP STIM YKPN, Yogyakarta.
Primack, R. B., & Primack, R. B. (2007). Biologi konservasi. Yayasan Obor Indonesia.
Kidd J. (2011). Hospitality on the farm: The develop- ment of a systems Model of farm tourism. Asean Journal on Hospitality and Tourism. 10(1): 17-25. http://www.aseanjournal.com/index.php?act=stp&v ol=10&num=1 [27 mei 2013].
Routray JK, Malkanti P. (2013). Agritourism development: The case of Sri Langka. Asean Journal on ospitality and Tourism. 10(1) http://www.aseanjournal.com/ index.php?act=stp&v ol=10&num=1 [27 Mei 2013]
Pearce, J. A., Robinson, R. B., & Subramanian, R. (2003). Strategic management: Formulation, implementation, and control. Columbus, OH: Irwin/McGraw-Hill.
Soedigdo, D., & Priono, Y. (2013). Peran ekowisata dalam konsep pengembangan pariwisata berbasis masyarakat pada taman wisata alam (twa) bukit tangkiling kalimantan tengah. Jurnal Perspektif Arsitektur, 8(2). http://jurnalperspektifarsitektur.com/vol-08-no-02-2013/peran-ekowisata-dalam-konsep-pengembangan-pariwisata-berbasis-masyarakat-pada-taman-wisata-alam-twa-bukit-tangkiling-kalimantan-tengah
Supriadi, B. (2016). PENGEMBANGAN EKOWISATA PANTAI SEBAGAI DIVERSIFIKASI MATA PENCAHARIAN. Jurnal Pariwisata Pesona, 1(1). doi:10.26905/jpp.v1i1.369
Supriadi, B., Astuti, W., & Firdiansyah, A. (2017). Green Product And Its Impact on Customer Satisfaction. IOSR Journal of Business and Management (IOSR-JBM), 19(8), 1.
Supyan. (2011). Pengembangan Daerah Konservasi SebagaiTujuan Wisata. Jurnal Mitra Bahari 5(2). http://repository.lppm.unila.ac.id/418/1/jurnal%20mitra %20bahari%20vol%205%20no%202%20thn%202011%20IGY.pdf
Full Text:
PDF
Refbacks
There are currently no refbacks.
JURNAL PARIWISATA PESONA
Editorial Office
Program Diploma III - IV Kepariwisataan Universitas Merdeka Malang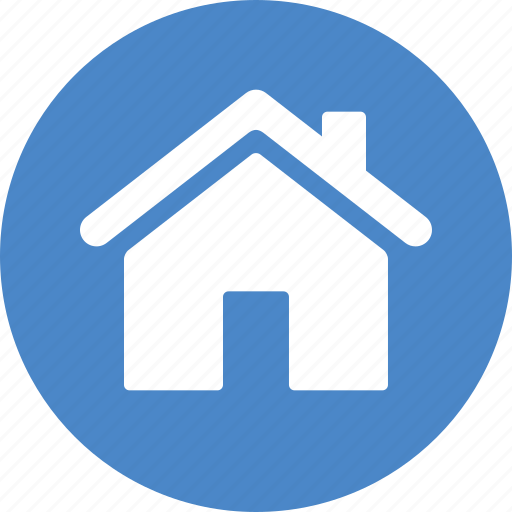 Jalan Bandung No.1 Malang 65113.
Telp. 0341 - 580 303 | 0341 - 570 371
pesona.pariwisata@unmer.ac.id
+628986368710
---
Jurnal Pariwisata Pesona
is licensed under a
Creative Commons Attribution-ShareAlike 4.0 International License
.

View My Stats