HUBUNGAN BAURAN PEMASARAN DENGAN KEPUASAN KONSUMEN
Abstract
Consumer satisfaction is a strategic aspect that must be created by marketers through the strategy it has set. Consumer satisfaction has a positive impact on the company's survival, because customer satisfaction can create a customer loyalty to the company or create a positive word-of-mouth relationship.
Population in this research is consumer cafe Grow Malang counted 40 respondent by using non-probabillity sampling (saturated sampling). The method in this research is quantitative and descriptive research. Data that has met valitidas test and reliability, then through spearman rho analysis can be seen the following results; a) Product (X1) has a value of -0.57 which means having a very weak relationship with customer satisfaction, b) Price (X2) has a value of 0.463 which means the relationship price with consumer satisfaction is strong enough, c) Place (X3) has a value of 0.121, which means a place relationship with poor consumer satisfaction, d) Promotion (X4) has a value of -0.162, which means the relationship of promotion with consumer satisfaction is very weak.
DOI : https://doi.org/10.26905/jbm.v4i2.1698
Keywords
Marketing Mix, Consumer Satisfaction
DOI:
https://doi.org/10.26905/jbm.v4i2.1698
Refbacks
There are currently no refbacks.
---
---
Jurnal Bisnis dan Manajemen
Faculty of Social and Political Science University of Merdeka Malang
---
---
Mailling Address:
Address: Terusan Dieng Street 62-64 Malang, Indonesia
Website: http://jurnal.unmer.ac.id/index.php/jbm
Email: jbm.unmermlg@unmer.ac.id
Phone: +62 813-9393-3938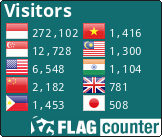 This work is licensed under a 
Creative Commons Attribution-ShareAlike 4.0 International License
.