PENGARUH HEDONIC SHOPPING VALUE DAN ATMOSFER GERAI TERHADAP KEPUTUSAN PEMBELIAN IMPULSIF DENGAN DIMEDIASI REAKSI IMPULSIF
Abstract
This study aims to find out and analyze the effect of hedonic shoping value and store atmosphere on impulsive reaction and decision making, the influence of impulsive reactions to impulsive buying decisions, and how the role of impulsive reactions in mediating the influence of hedonic shoping value and the outlet atmosphere against reaction and impulsive purchasing decisions. Target population in this study is consumers Matahari Department Store Malang with the number of samples of 170 respondents. The sample was taken using non probability technique, with purposive sample technique and then the data obtained from the sample were analyzed using Partial Least Square (PLS) with path analysis. The results showed that there is significant influence between hedonic shopping value on impulsive buying decision and impulsive reaction. Atmospheric outlets affect the impulse reaction and impulsive buying decisions. Impulsive reactions have an effect on impulsive purchasing decisions. Impulsive reactions act as partial mediation in the influence of hedonic shopping value on impulse buying decisions and store atmosphere to impulsive buying decisions, which indicate that hedonic shopping value and store atmosphere can influence impulsive buying decisions well with or without the support of impulsive reactions
DOI : https://doi.org/10.26905/jbm.v4i2.1700
Keywords
Hedonic shopping value, store atmosphere, impulsive reaction, impulsive purchase decision and Matahari Department Store.
DOI:
https://doi.org/10.26905/jbm.v4i2.1700
Refbacks
There are currently no refbacks.
---
---
Jurnal Bisnis dan Manajemen
Faculty of Social and Political Science University of Merdeka Malang
---
---
Mailling Address:
Address: Terusan Dieng Street 62-64 Malang, Indonesia
Website: http://jurnal.unmer.ac.id/index.php/jbm
Email: jbm.unmermlg@unmer.ac.id
Phone: +62 813-9393-3938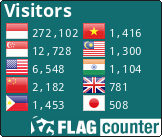 This work is licensed under a 
Creative Commons Attribution-ShareAlike 4.0 International License
.