PENGARUH VARIABEL MAKROEKONOMI DAN HARGA SAHAM ASING TERHADAP INDEKS HARGA SAHAM GABUNGAN
Abstract
Abstract : This study aimed to analyze the effect of macroeconomic variables and foreign stock price on Jakarta Composite Index (JCI) in Indonesia Stock Exchange covering the data period from January 2008 to December 2015. The methodology applied initially used the standard time series techniques, Vector Autoregression (VAR). The result showed that JCI are influenced with the selected macroeconomic and foreign stock price. Increasing in industrial production index and inflation will increase JCI, but exchange rate (Rp/USD) will decreases it. Money supply (M2) and interest rate is found insignificant on JCI. Strait Times Index, Philippines Stock Exchange Index and Dow Jones Industrial Average are found positively and significantly influenced JCI. However, Nikkei 225 and Shanghai Composite Index negatively and significantly influenced JCI. Kuala Lumpur Composite Index and stock Exchange of Thailand insignificant influenced JCI. Our finding suggest that JCI can be influence by macroeconomic variables and stock price in develop country and countries that are in the same region.
DOI : https://doi.org/10.26905/jbm.v5i1.2321
Keywords
Foreign Stock Price, Jakarta Composite Index, Macroeconomic Variables
References
Ajija, S.R., Sari, D.W., Setianto., Primanti. 2011. Cara Cerdas Menguasai EViews. Salemba Empat. Jakarta.
Ariefinto, M.D. 2012. Ekonometrika : Esensi dan Aplikasi dengan Menggunakan Eviews. Erlangga. Jakarta.
Beik, Irfan Syauqi., Sri Wulan Fatmawati. 2014. Pengaruh Indeks Harga Saham Syariah Internasional dan Variabel Makro Ekonomi Terhadap Jakarta Islamic Index. Al-Iqtishad Jurnal. Vol. VI, No.2.
Bodie., Kane., Marcus. 2014. Manajemen Portofolio dan Investasi. Edisi kesembilan.
Chien, Mei-Se., Chien-Chiang Lee., Te-Chung Hu., Hui-Ting Hu. 2015. Dynamic Asian Stock Market Convergence : Evidence from Dynamic Cointegration Analysis among China and ASEAN-5. Journal of Economic Modelling. Vol. 51, p. 84-98.
Dornbusch R, Fischer dan Startz,(2008),Makroekonomi. R. I. Mirazudin [Penerjemah],PT. Media Global Utama, Jakarta.
Gujarati, D.N., Porter, D.C. 2012. Basics Econometric. R. Dasar-Dasar Ekonometrika. Edisi Kelima. Salemba Empat. Jakarta.
Hartono, Jogianto. 2015. Teori Portofolio dan Analisis Investasi. Edisi Kesepuluh. BPFE UGM. Yogyakarta.
Ho, Catherine. 2011. Domestic Macroeconomic Fundamentals and World Stock Market Effects on ASEAN Emerging Markets. Int Journal of Economic and Management. Vol. 5 (1), p. 1-18.
Hsing, Yu. 2014. Impacts of Macroeconomic Factors on the Stock Market in Estonia. Journal of Economic and Development Studies. Vo. 2, No. 1, pp. 23-31.
Husnan, Suad. 2015. Teori Portofolio dan Analisis Sekuritas. Edisi Kelima. UPP STIM YKPN. Yogyakarta
Hussin, et al. 2012. Macroeconomic Variables and Malaysian Islamic Stock Markets : A Time Series Analysis. Journal of Business Studies Quarterly. Vol. 3, No. 4, p.1-13.
Ibrahim, Muazu., Alhassan Musah. 2014. An Econometric of the Impact of Macroeconomic Fundamentals on Stock Market Return in Ghana. Reasearch in Applied Economics. Vol. 6, No. 2.
Jones, Charles. 2013. Investments : Analysis and Management. Twelve Edition. Library of Congress Cataloging-in-Publication Data. United States of America.
Kabir, Humayun., Mansur Masih. 2014. Dynamic Integration of Domestic Equity Price, Foreign Equity Price and Macroeconomic Indicators: Evidence from Malaysia. Munich Personal RePEc Archive Paper. No. 57007
Kalyanaraman, Lakshmi., Basmah Al Tuwarji. 2014. Macroeconomic Forces and Stock Prices : Some Empirical Evidence from Saudi Arabia. International Journal of Financial Research. Vol. 5, No.1, p. 81-92.
Kumari, Jyoti., Jitendra Mahakud. 2015. Relationship Between Conditional Volatility of Domestic Macroeconomic Factors and Conditional Stock Market Volatility : Some Further Evidence from India. Asia-Pacific Finance Market. Vol. 22, p. 87-111.
Madura. 2009. International Corporate Finance. Salemba Empat. Jakarta.
Mankiw NG,2012,Teori Makroekonomi. Imam [Penerjemah],Erlangga, Jakarta.
Muharam, Harjum., Zuraedah Nurafni. 2008. Pengaruh Variabel Makroekonomi terhadap Indeks Harga Saham Gabungan di BEJ. Jurnal Manajemen Akutansi dan Sistem Informasi. Vol. 8, No. 1.
Naik, Kumar., Puja Padhi. 2012. The Impact of Macroeconomic Fundamentals on Stock Prices Revisited : Evidence from Indian Data. Eurasian Journal of Business and Economics. Vol. 5 (10), p. 25-44.
Pasaribu, Rowland., Dionysia Kowanda. 2013. Dinamika bursa Saham Asing dan Makroekonomi terhadap Indeks Harga Saham Gabungan Bursa Efek Indonesia. Jurnal Akutansi dan Bisnis. Vol.14, No. 1, p. 89-112.
Sikalao-Lekobane, Onneetse., Khaufelo Lekobane. Do Macroeconomic Variables Influence Domestic Stock Market Price Behavior in Emerging Markets? A Johansen Approach to the Botswana Stock Market. Journal of Economic ad Behavioral Studies. Vol. 6, No. 5, p. 363-372.
Sirucek, Martin. 2012. Macroeconomic variables and stock market : US review. Munich Personal RePEc Archive. No. 39094
Tandelilin, Eduardus. 2010. Portofolio dan Investasi : Teori dan Aplikasi. Edisi Pertama. Kanisius. Yogyakarta
Vardhan, Harsh., Pankaj Sinha. 2015. Influence of Macroeconomic Variable on Indian Stock Movement : Cointegration Approach. Munich Personal RePEc Archive
DOI:
https://doi.org/10.26905/jbm.v5i1.2321
Refbacks
There are currently no refbacks.
---
---
Jurnal Bisnis dan Manajemen
Faculty of Social and Political Science University of Merdeka Malang
---
---
Mailling Address:
Address: Terusan Dieng Street 62-64 Malang, Indonesia
Website: http://jurnal.unmer.ac.id/index.php/jbm
Email: jbm.unmermlg@unmer.ac.id
Phone: +62 813-9393-3938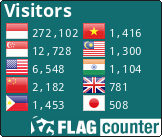 This work is licensed under a 
Creative Commons Attribution-ShareAlike 4.0 International License
.