PENGARUH RISIKO KREDIT, RISIKO LIKUIDITAS, EFISIENSI MANAJEMEN TERHADAP PROFITABILITAS MELALUI PERMODALAN
Abstract
This study aims to determine the effect of credit risk, liquidity risk, management efficiency to profitability mediated by capital in Banking company listed on the Indonesia Stock Exchange in the period of 2010-2014. This research is an explanatory research that consists of the whole of 26 Banks listed on the Indonesia Stock Exchange in the period of 2010-2014 as sample. Thus, this study used saturated sampling technique which is involving all numbers of population. In addition, path analysis uses in this study as data analysis. The result shows that credit risk, liquidity risk and management efficiency have direct negative and significant effect to capital. Then, Credit risk, and management efficiency have a direct negative and significant effect on profitability. Moreover, liquidity risk have no direct effect on profitability. While, capital has a direct positive and significant effect on profitability. Finally, the result indicates that credit risk, liquidity risk, management efficiency have significant indirect effect to profitability through capital.
DOI : https://doi.org/10.26905/jbm.v5i1.2323
Keywords
Capital, Credit Risk, Liquidity Risk, Management Efficiency, Profitability
References
Alper, Deger., dan Anbar, Adem. 2011. Bank Specific and Macroeconomic Determinants of Commercial Bank Profitability: Empirical Evidence from Turkey. Business and Economics Research Journal, 2(2), pp: 139-152.
Alshatti, Ali Sulieman. 2015. The effect of credit risk management on financial performance of the Jordanian commercial banks. Investment Management and Financial Innovations, Volume 12, Issue 1, 2015.
Bank Indonesia. 2009. Menjaga Stabilitas Perekonomian dalam Krisis Keuangan Global. Laporan Perekonomian tahun 2008. Jakarta : Bank Indonesia. Diunduh:http://www.bi.go.id/id/publikasi/laporantahunan/perekonomian/Pages/lpi_2008.aspx
Bank Indonesia. 2015. Memperkokoh Stabilitas, Mendorong Reformasi Struktural untuk Pertumbuhan Ekonomi yang Berkelanjutan. Laporan Perekonomian tahun 2014. Jakarta : Bank Indonesia. Diunduh : http://www.bi.go.id/id/publikasi/laporantahunan/perekonomian/pages/LPI_2014.aspx
Buchory, Herry Achmad. 2015. Banking Intermediation, Operational Efficiency And Credit Risk In The Banking Profitability. Proceeding - Kuala Lumpur International Business, Economics and Law Conference 7, Vol. 2. August 15 – 16, 2015. Hotel Putra, Kuala Lumpur, Malaysia. ISBN 978-967-11350-4-5.
Fitrianto, Hendra dan Mawardi, Wisnu. 2006. Analisis Pengaruh Kualitas Aset, Likuiditas, Rentabilitas, Dan Efisiensi Terhadap Rasio Kecukupan Modal Perbankan Yang Terdaftar Di Bursa Efek Jakarta. Jurnal Studi Manajemen & Organisasi; Volume 3, Nomor 1, Januari, Tahun 2006. http://ejournal.undip.ac.id/index.php/smo
Dendawijaya, Lukman. 2009. Manajemen Perbankan. Jakarta: Ghalia Indoensia
Darmawi, Herman. 2012. Manajemen Perbankan. Cetakan Kedua. Bumi Aksara: Jakarta
Haryanto, Sugeng. 2015. Determinan Capital Buffer: Kajian Empirik Industri Perbankan Nasional. Dosen Perbankan Universitas Merdeka Malang. Modernisasi, Volume 11, nomor 2, Juni 2015.
Julita. 2011. Pengaruh Non Performing Loan (Npl) Dan Capital Adequacy Ratio (Car) Terhadap Profitabilitas (Roa) Pada Perusahaan Perbankan Yang Terdaftar Di Bei. Vol 1, No 1 2011. http://jurnal.umsu.ac.id/
Kasmir. 2012a. Analisis Laporan Keuangan, Edisi Pertama, Cetakan Kelima. Raja Grafindo Persada. Jakarta.
_____. 2012b. Manajemen Perbankan, Edisi Revisi, Cetakan Sebelas. PT RajaGrafindo Persada. Jakarta.
Krisna, Yansen. 2008. Faktor-faktor yang Mempengaruhi Capital Adequency Ratio (Studi pada Bank-bank di Indonesia periode Tahun 2003-2006). Tesis. Program Studi Magister Manajemen Program Pasca Sarjana Universitas Diponegoro Semarang. Online. https://core.ac.uk/download/files/379/11717061.pdf
Latumaerissa, Julius R. 2014. Manajemen Bank. Edisi Asli. Mitra Wacana Media. Jakarta.
Masdupi, Erni. 2014. Pengaruh Efisiensi Operasional Terhadap Profitabilitas Sektor Perbankan. Fakultas Ekonomi Universitas Negeri Padang. Jurnal Kajian Manajemen Bisnis Volume 3, Nomor 1, Maret 2014.
Riduwan dan Kuncoro, Engkos Achmad. 2011. Cara Menggunakan dan Memakai Path Analysis (Analisis Jalur). Alfabeta: Bandung.
Rose, Peter S dan Hudgins, Sylvia C. 2008. Bank management & Financial Service, Seventh Edition Mc Graw-Hill/Irwin. America Newyork.
Sartono, Agus. (2010). Manajemen Keuangan Teori dan Aplikasi. (Edisi IV). Yogyakarta : BPFE.
Sastrosuwito, S. dan Suzuki, Y. 2012. The Determinants Post-Crisis Indonesian Banking System Profitability. Economics and Finance Review Vol. 1(11) pp. 48 – 57, January, 2012. ISSN: 2047 – 0401. Available online at http://www.businessjournalz.org/efr
Septiani, Rita dan Lestari, Putu Vivi. 2016. Pengaruh NPL dan LDR terhadap Profitabilitas dengan CAR sebagai variabel mediasi pada PT BPR pasarraya kuta. Fakultas Ekonomi dan Bisnis Universitas Udayana (Unud), Bali, Indonesia. E-Jurnal Manajemen Unud, Vol. 5, No.1, 2016: 293 – 324. ISSN: 2302-8912 293.
Shingjergji, Ali dan Hyseni, Marsida. 2015. The Determinants Of The Capital Adequacy Ratio In The Albanian Banking System During 2007 – 2014. Lecturers at Finance and Accounting Department, Faculty of Economy University of Elbasan "Aleksandër Xhuvani", Elbasan. Albania International Journal of Economics, Commerce and Management United Kingdom Vol. III, Issue 1, Jan 2015. ISSN 2348 0386. http://ijecm.co.uk/
Suadirta, I Wayan dan Asri Dwija Putri, I.G.A. 2015. Pengaruh Kecukupan Modal dan Penyaluran Kredit Pada Profitabilitas Dengan Pemoderasi Risiko Kredit. Fakultas Ekonomi dan Bisnis Universitas Udayana, Bali. E-Jurnal Akuntasi Universitas Udayana 11.2 (2015): 426-440. ISSN: 2302-8556.
Sudana, I Made (2011). Manajemen Keuangan Perusahaan, Teori dan Prktik. Jakarta: Erlangga.
Sudiyatno, Bambang dan Fatmawati, Asih (2013). Pengaruh Risiko Kredit Dan Efisiensi operasional Terhadap Kinerja Bank (Studi Empirik pada Bank yang Terdaftar di Bursa Efek Indonesia). Jurnal Organisasi dan Manajemen, Volume 9, Nomor 1, Maret 2013, 73-86.
Sugiyono. 2012. Metode Penelitian Bisnis (Pendekatan Kuantitatif, Kualitatif dan R & D) Edisi 16. Bandung : Alfabeta.
Yuanjua dan Shishun, Xiao. 2012. Effectiveness of China's Commercial Banks' Capital Adequacy Ratio Regulation A Case Study of The Listed Bank. Master, College of Economics and Management, Sichuan Agricultural University, Chengdu , Sichuan, China (611130). Interdisciplinary Journal Of Contemporary Research In Business Copy Right 58 MAY 2012 VOL 4, NO 1.
Yanuardi, Alindra., Hadiwidjojo, Djumilah dan Sumiati (2014). Faktor Determinan Atas Profitabilitas Perbankan Yang Terdaftar Di Bursa Efek Indonesia. Jurnal Akuntansi Multiparadigma, Volume 5, Nomor 2, Agustus 2014.
DOI:
https://doi.org/10.26905/jbm.v5i1.2323
Refbacks
There are currently no refbacks.
---
---
Jurnal Bisnis dan Manajemen
Faculty of Social and Political Science University of Merdeka Malang
---
---
Mailling Address:
Address: Terusan Dieng Street 62-64 Malang, Indonesia
Website: http://jurnal.unmer.ac.id/index.php/jbm
Email: jbm.unmermlg@unmer.ac.id
Phone: 081332010545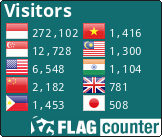 This work is licensed under a 
Creative Commons Attribution-ShareAlike 4.0 International License
.