VEGE INC.: USAHA YOGURT BERBAHAN DASAR SAYURAN DENGAN KONSEP KEMITRAAN
Abstract
Vege Inc. adalah usaha start up yang bergerak di bidang food and beverages dengan produk utama yaitu yogurt sayuran. Vege Inc. akan bekerja bersama masyarakat Dusun Sebaluh yang merupakan mitra usaha. Seluruh bahan baku, mulai dari susu sapi dan sayuran segar hingga proses produksi akan dilakukan di Dusun Sebaluh. Terdapat dua varian yogurt sayuran yang diproduksi, yaitu original dan less sugar. Manajemen Vege Inc. akan memproduksi dan menjual sebanyak 200 botol per hari dengan harga jual sebesar Rp 8.000.- Sementara itu dilihat dari proyeksi laporan keuangan dan analisis proyeksi laporan keuangan, didapat bahwa BEP Vege Inc. akan terjadi pada hari ke-122. Diperlukan waktu 1 tahun lebih 4 bulan bagi Vege Inc. untuk dapat menutup investasi yang ditanam. Dengan demikian usaha Vege Inc. layak untuk dijalankan karena memiliki proyeksi yang menguntungkan dan jangka waktu pengembalian investasi yang relatif cepat.
DOI : https://doi.org/10.26905/jbm.v6i1.3037
Keywords
Kemitraan, Tim Produksi, Vege Inc., Vege Army, Yogurt
References
Assauri, Sofjan. 2013. Manajemen Pemasaran. Jakarta: Rajawali Pers.
Brigham, F. & Houston, F. 2013. Dasar-Dasar Manajemen Keuangan. Edisi 11 Buku 2. Jakarta: Salemba Empat.
Emamisaleh, K., Rahmani, K., & Iranzadeh, S. 2018. Sustainable Supply Chain Management Practices and Sustainability Performance in the Food Industry. The South East Asian Journal of Management.
Kotler, P. 2010. Manajemen Pemasaran Edisi 13. Jakarta: Erlangga.
Moritian, D. I. 2013. Analisis Kelayakan Investasi dan Monitoring Usaha Budidaya Ikan Bandeng secara Intensif Berbasis Web di Sidayu Kabupaten Gresik. Jurnal Sistem Informasi.
Undang-Undang Republik Indonesia Nomor 13 Tahun 2003 tentang Ketenagakerjaan
DOI:
https://doi.org/10.26905/jbm.v6i1.3037
Refbacks
There are currently no refbacks.
---
---
Jurnal Bisnis dan Manajemen
Faculty of Social and Political Science University of Merdeka Malang
---
---
Mailling Address:
Address: Terusan Dieng Street 62-64 Malang, Indonesia
Website: http://jurnal.unmer.ac.id/index.php/jbm
Email: jbm.unmermlg@unmer.ac.id
Phone: +62 813-9393-3938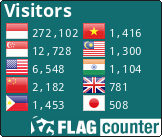 This work is licensed under a 
Creative Commons Attribution-ShareAlike 4.0 International License
.