EKSPERIENTAL LEARNING PELATIHAN FINANCIAL LIFE SKILLS PADA MAHASISWA UNIVERSITAS MERDEKA MALANG
Abstract
Penelitian didasarkan pada rencana strategis induk penelitian Universitas Merdeka Malang yang masuk dalam kategori kewirausahaan.  Penelitian  memiliki tujuan yang spesifik untuk memperoleh sebuah gambaran mengenai Financial Life Skills khususnya pada mahasiswa peserta pelatihan. Penelitian diikuti oleh mahasiswa Fakultas Ekonomi Bisnis Universitas Merdeka Malang sejumlah 24 orang. Berdasarkan penelitian dapat dilihat terjadi perbedaan yang nyata antar sebelum dan sesudah pelatihan Finansial Life Skill.  Hal ini menunjukkan pentingnya adanya pelatihan Financial Life Skill guna meningkatkan daya saing lulusan Universitas Merdeka Malang. Pelatihan FLS tidak hanya memberikan pengetahuan investasi tetapi juga pengetahuan dan sikap yang bisa mendukung saat mahasiswa lulus dan memasuk dunia kerja. Dengan bekal skill ketrampila hidup dan literasi keuangan yang didapat melalui pelatihan bisa dijadikan pedoman dan arahan dalam menapaki karir kedepan
DOI : https://doi.org/10.26905/jbm.v6i2.3673
Keywords
Eksperiental Learning, Financial Life Skills, Keterampilan Hidup, Literasi Keuangan
References
Arikunto, S. 2013. Prosedur Penelitian Suatu Pendekatan Praktik. Jakarta : Rineka Cipta
Atkinson, R. C., & Shiffrin, R. M. 1968. Human memory: A proposed system and its control processes. The psychology of learning and motivation: Advances in research and theory, 2, 89-195.
Kolb, D, A. 1984 Experiential Learning Experience as The Source of Learning and Development. New Jersey: Prentice Hall.
Lusardi, A dan Mitchell, O.2007. Financial Literacy and Retirement Planning: New Evidence from the Rand American Life Panel, 2007 MRRC Working Paper 157.
Mahfudin. 2011. Model pembelajaran experiential learning. Tersedia http://albyjmahfudz.blogspot.com/2011/05/model-pembelajaranexperiential html diakses 19 Juni 2019
Notoatmodjo S. 2007. Pendidikan dan Prilaku Kesehatan. Jakarta: Rineka Cipta. Peraturan Otoritas Jasa Keuangan Nomor 76/POJK.07/2016
Purwanto MN. 1990. Psikologi pendidikan. Remaja Rosdakarya
Sugiyono. 2014. Metode Penelitian Pendidikan Pendekatan Kuantitatif, Kualitatif, dan R&D. Bandung: Alfabeta.
Suliha, Uha. 2008. Pendidikan kesehatan dalam keperawatan. Jakarta: EGC
Sumihardjo, Tumar. 2008. Daya Saing Berbasis Potensi Daerah. Bandung : Fokusmedia
YEP USAID (United States Agency for International Development), Local Governance Support Program (LGSP) USAID, Jakarta, Bahan ajar 2017.
Widhiarso, W. 2009. Evaluasi Soft Skills dalam Pembelajaran. Melalui http://widhiarso.staff.ugm.ac.id diakses 19 Juni 2019
DOI:
https://doi.org/10.26905/jbm.v6i2.3673
Refbacks
There are currently no refbacks.
---
---
Jurnal Bisnis dan Manajemen
Faculty of Social and Political Science University of Merdeka Malang
---
---
Mailling Address:
Address: Terusan Dieng Street 62-64 Malang, Indonesia
Website: http://jurnal.unmer.ac.id/index.php/jbm
Email: jbm.unmermlg@unmer.ac.id
Phone: 081332010545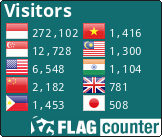 This work is licensed under a 
Creative Commons Attribution-ShareAlike 4.0 International License
.