PENGARUH CONSUMER ONLINE RATING DAN REVIEW TERHADAP KEPUTUSAN PEMBELIAN PADA PENGGUNA MARKETPLACE TOKOPEDIA
Abstract
This study discusses the effect of consumer online rating and review of purchasing decisions on Tokopedia marketplace users. This study uses quantitative methods and the data analysis technique are multiple linear regression with questionnaire research as the instruments. Respondents in this study are the people in Palembang who actively use the Tokopedia application and the number of samples determined is 100 samples. The results of this study indicate that the rating and review variables have a positive and significant influence on purchasing decisions. The results of the study can be a reference for the seller to improve the quality of the product in order to get a rating and positive reviews from consumers to increase sales.
Keywords
Consumer Online Rating, Review, purchase decision
DOI:
https://doi.org/10.26905/jbm.v7i1.3897
Refbacks
There are currently no refbacks.
---
---
Jurnal Bisnis dan Manajemen
Faculty of Social and Political Science University of Merdeka Malang
---
---
Mailling Address:
Address: Terusan Dieng Street 62-64 Malang, Indonesia
Website: http://jurnal.unmer.ac.id/index.php/jbm
Email: jbm.unmermlg@unmer.ac.id
Phone: +62 813-9393-3938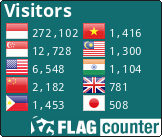 This work is licensed under a 
Creative Commons Attribution-ShareAlike 4.0 International License
.