Impact of Employee Value Proposition on Hotel's Employee
Abstract
This study aims to determine the direct and indirect influence between employee value proposition (EVP), and employee satisfaction (ES) on employee productivity (EP) in the Hospitality Industry, during the Covid 19 pandemic. This research was conducted by conducting observations and surveys to several hotels around the Jakarta area. Respondents in this study were employees who worked at the Hotel as many as 133 respondents, with sampling techniques using purposive sampling, data collection was conducted with the dissemination of questionnaires and this research was conducted with a descriptive quantitative approach. The analysis technique used is path analysis. The results showed that EVP had a positive and significant direct and indirect effect on employee productivity.
Keywords
Employee Value Proposition, Employee Satisfaction, Employee Productivity
References
Ahmad Ikram Ajmain Bin Abu, H. (2014). Impact Of Employee Value Proposition Towards Job Satisfaction Of Petronas Human Capital Management. In Faculty Of Business Management University Technology Mara (Issue July).
Anggiani, S. (2017). Skill Influence on Employee Performance (Empirical Study of Frontlines three Star Hotels in Jakarta). International Journal of Management and Applied Science (IJMAS), 12, 14–18.
Cao, X., Guo, X., Vogel, D., & Zhang, X. (2016). Exploring the influence of social media on employee work performance. Internet Research, 26(2), 529–545. https://doi.org/10.1108/IntR-11-2014-0299
Coker, B. L. S. (2011). Freedom to surf: The positive effects of workplace Internet leisure browsing. New Technology, Work and Employment, 26(3), 238–247. https://doi.org/10.1111/j.1468-005X.2011.00272.x
Colquitt, J.A., LePine, A. and Wesson, M. J. (2017). Organizational Behaviour: Improving Performance and Commitment in the Workplace (5th ed.). McGraw – Hill Education.
Dhiman, P., & Arora, S. (2020). A conceptual framework for identifying key employee branding dimensions: A study of hospitality industry. Journal of Innovation and Knowledge, 5(3), 200–209. https://doi.org/10.1016/j.jik.2019.08.003
Ferreira, A. & P. du T. (2010). Effect of online social networking on employee productivity. SA Journal of Information Management, 11(January), 1–16. http://www.sajim.co.za/index.php/SAJIM/article/viewArticle/397
Gallen, S. (2020). The response of tourism businesses vis-à-vis the economic ramifications of SARS-CoV-2.
Garas, Sally Raouf Ragheb; Mahran, Amira Fouad Ahmed; Mohamed, Hassan; Mohamed, H. (2017). Internal corporate branding impact on employees' brand supporting behaviour. Journal of Product & Brand Management, 1–31. https://doi.org/10.1108/EUM0000000001126
Ghozali, I., & Latan, H. (2015). Partial Least Squares Concepts, Techniques and Applications using the SmartPLS 3.0 Program (Edition 2). Undip.
Gupta, D., Bhatt, S., Gupta, M., & Tosun, A. S. (2020). Future smart connected communities to fight COVID-19 outbreak. ArXiv, 100342. https://doi.org/10.1016/j.iot.2020.100342
Hair, J. F., Risher, J. J., Sarstedt, M., & Ringle, C. M. (2019). When to use and how to report the results of PLS-SEM. European Business Review, 31(1), 2–24. https://doi.org/10.1108/EBR-11-2018-0203
Hao, F., Xiao, Q., & Chon, K. (2020). COVID-19 and China's Hotel Industry: Impacts, a Disaster Management Framework, and Post-Pandemic Agenda. International Journal of Hospitality Management, 90(June), 102636. https://doi.org/10.1016/j.ijhm.2020.102636
Kusumo, E; Anita, TL; Anggiani, S. (2020). Corporate Language as Corporate Strategy to Sustainable Brand in Indonesia (Case of Starbuck Language). 8th ITSA Biennial Conference 2020, 255–262.
Meyer, J. P., Becker, T. E., & Vandenberghe, C. (2004). Employee commitment and motivation: A conceptual analysis and integrative model. Journal of Applied Psychology, 89(6), 991–1007. https://doi.org/10.1037/0021-9010.89.6.991
Michington, B. (2006). Your Employer Brand — Attract, Engage, Retain. Collective Learning.
Pawar, A., & Charak, K. S. (2014). a Study and Review of Employee Value Proposition : a Tool of Human Resource Management. Review Of Research, 3(6). http://ror.isrj.net/UploadedData/642.pdf
Ramadhani, F. E., Malang, U. M., Malang, U. M., & Malang, U. M. (2020). Jurnal Bisnis dan Manajemen TALENT MANAGEMENT DAN KNOWLEDGE MANAGEMENT TERHADAP KINERJA. 7(2), 126–132.
Sageer, A. (2012). Identification of Variables Affecting Employee satisfaction and Their Impact on the Organization. IOSR Journal of Business and Management, 5(1), 32–39. https://doi.org/10.9790/487x-0513239
Sekaran, U., & Bougie, R. (2016). Reserach Methods for Bussiness A Skill-Bulding Approach. 1–447.
Xie, L. S., Peng, J. M., & Huan, T. C. (2014). Crafting and testing a central precept in service-dominant logic: Hotel employees' brand-citizenship behavior and customers' brand trust. International Journal of Hospitality Management, 42, 1–8. https://doi.org/10.1016/j.ijhm.2014.05.011
Yang, J. Te, Wan, C. S., & Wu, C. W. (2015). Effect of internal branding on employee brand commitment and behavior in hospitality. Tourism and Hospitality Research, 15(4), 267–280. https://doi.org/10.1177/1467358415580358
DOI:
https://doi.org/10.26905/jbm.v8i2.5704
Refbacks
There are currently no refbacks.
---
---
Jurnal Bisnis dan Manajemen
Faculty of Social and Political Science University of Merdeka Malang
---
---
Mailling Address:
Address: Terusan Dieng Street 62-64 Malang, Indonesia
Website: http://jurnal.unmer.ac.id/index.php/jbm
Email: jbm.unmermlg@unmer.ac.id
Phone: 081332010545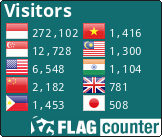 This work is licensed under a 
Creative Commons Attribution-ShareAlike 4.0 International License
.