Peningkatan Komitmen Organisasi melalui Penguatan Efikasi Diri dan Kualitas Kehidupan Kerja
Abstract
Competition for universities in Indonesia, especially private universities, is always getting tougher every year. The number of existing private universities increasingly provides competitive value with the aim of working on prospective students so that the chosen institution or college remains superior and attractive and remains in demand. The purpose of this study was to examine the effect of self-efficacy and quality of work life on organizational commitment. This type of research is quantitative research using the causality method. The sample in this study was 135 respondents obtained from purposive sampling technique. Data was collected using a questionnaire, while data analysis was carried out using Partial Least Squares (PLS). The results showed that self-efficacy and the quality of work life had an effect on organizational commitment.
Keywords
Organizational Commitment; Quality of Work Life; Self-Efficacy
References
Abidin, M.I.Z., Pangtuluran, Y., & Maria, S. (2016), Pengaruh Kepuasan Kerja, Lingkungan Kerja Dan Efikasi Diri Terhdapa Komitmen Organisasi Di Rumah Sakit Smc Samarinda. AKUNTABEL: Jurnal Ekonomi dan keuangan. 13(1).
Adikoeswanto, D., Eliyana, A., Hamidah., Sariwulan, T., Buchdadi, A.D., & Firda, F. (2020). Quality of Work Life's Factors and Their Impacts on Organizational Commitments, Systematic Reviews in Pharmacy, 11(7).
Agarwal, S., & Mishra, P. (2016). Self Efficacy as Predictor of Organizational Commitment among Revenue Personnel. The Internaional Journal of Indian Psychology, 3(4), 44–52.
Akhtar, S., Ghayas, S., & Adil, A. (2013). Self-efficacy and optimism as predictors of organizational commitment among bank employees. International Journal of Research Studies in Psychology, 2(2), 33–42.
Asharini, N. A., Hardyastuti, S., & Irham, I. (2018). The Impact of Quality of Work Life and Job Satisfaction on Employee Performance of PT. Madubaru PG-PS Madukismo. Agro Ekonomi, 29(1), 146. https://doi.org/10.22146/ae.31491.
Chrisienty, W. (2015). Pengaruh Quality of Work Life Terhadap Komitmen Organisasional Karyawan di CV Sinar Plasindo. Agora, 3(2), 483–490.
Endayani, F., & Saman, (2020). Dampak Kualitas Kehidupan Kerja Dan Motivasi Kerja Pada Employee Engagement. Jurnal Bisnis dan Manajemen. 8(1). Hal 1-6.
Fitriani, Desy & Purwanto, Edi (2019). Pengaruh Pusat Kendali Internal dan Eksternal, Efikasi Diri dan Kepuasan Kerja terhadap Komitmen Organisasional Karyawan pada PT. Pasifik Teknologi Indonesia. Business Management Journal. 15 (1) 1-67.
Ghozali, I., & Latan, H. (2016), Partial Least Square: Konsep, Metode, dan Aplikasi menggunakan program WarpPLS 5.0, Edisi ke-3, Semarang: Badan Penerbit Universitas Diponogoro.
Giri, E. E., Nimran, U., Hamid, D., & Musadieq, M. Al. (2016). The Effect of Organizational Culture and Organizational Commitment to Job Involvement Knowledge Sharing, and Employee Performance : A Study on Regional Telecommunications Employees of PT Telkom East Nusa Tenggara Province, Indonesia. Indonesia. International Journal of Management and Administrative Sciences (IJMAS), 3(4), 20–33.
Garcia, G. F. (2015). The Relationship between self-efficacy and employee commitment among perfusionists. Walden University.
Hair, J. F., Hult, G. T. M., Ringle, C., & Sarstedt, M. (2017). A Primer on Partial Least Squares Structural Equation Modeling (PLS-SEM) 2nd Edition. Sage Publications.
Hashempour, R., Hosseinpour Ghahremanlou, H., Etemadi, S., & Poursadeghiyan, M. (2018). The Relationship Between Quality of Work Life and Organizational Commitment of Iranian Emergency Nurses. Health in Emergencies & Disasters Quarterly, 4(1), 49–54. https://doi.org/10.32598/hdq.4.1.49.
Helastika, D. O., & Izzati. A. (2019), Hubungan Antara Kualitas Kehidupan Kerja dengan Komitmen Organisasi pada Karyawan bidang Operasi PT. "X". Jurnal Penelitian Psikologi. 6(3).
Indaswari, F.A. (2014). Analisis Pengaruh Kualitas Kehidupan Kerja Dan Komitmen Organisasi Terhadap Kinerja Karyawan. Jurnal UNDIP Semarang. 14 (05) hal 1-7.
Jehanzeb, K., & Mohanty, J. (2018). Impact of employee development on job satisfaction and organizational commitment: person–organization fit as moderator. International Journal of Training and Development, 22(3), 171–191. https://doi.org/10.1111/ijtd.12127.
Kaswan. (2017). Psikologi Industri dan Organisasi. Bandung: Alfabeta.
Kaunang, F. F., Pio, R. J., & Roring, M. (2017). Pengaruh Kualitas Kehidupan Kerja Terhadap Komitmen Organisasional pada PT. Hasjrat Abadi Manado. Jurnal Administrasi Bisnis Unsrat, (c), 2–6.
Larasati, D.P., & Hasanati, N. (2018), The Effects of Work-Life Balance towards Employee Engagement in Millennial Generation, Proceedings of the 4th ASEAN Conference on Psychology, Counselling, and Humanities (ACPCH 2018), https://doi.org/10.2991/acpch-18.2019.93
Maharani, R. D. (2018). Pengaruh Kualitas Kehidupan Kerja dan Lingkungan Kerja terhadap Komitmen Organisasi Karyawan (Studi Pada Divisi Peralatan Industri Agro PT. Barata Indonesia (Persero) Gresik). Jurnal Bisnis Dan Manajemen (BISMA),1(2).
Manurung, S. (2016), Meningkatkan Efektivitas Kerja Dosen Melalui Penjaminan Mutu Dan Efikasi Diri, Jurnal Ilmu dan Teknologi Kesehatan, 3(2), hal : 137-146.
Maria, S., Lestari, D., Rochaida, E., Darma, D.C., & Rahmawati, H.R. (2021). Self-Efficacy, Organizational Commitment, And Employee Performance – From Public Office. Cactus Tourism Journal. 1(3). 6-15.
Muraga, A.Z., Tewal, B., & Dotulong, L.O.H, (2019), Pengaruh Kualitas Kehidupan Kerja, Motivasi Dan Kepemimpinan Terhadap Komitmen Organisasi Pada Bank Sulutgo Cabang Utama Manado, Jurnal EMBA, 7(4), 5914-5923.
Noviana, U., & Rijanti, T, (2014), Pengaruh Kualitas Kehidupan Kerja Dan Komunikasi Dengan Kepuasan Kerja Dan Komitmen Organisasional Sebagai Variabel Intervening Terhadap Kinerja Pegawai (Studi Pada Lpmp Provinsi Jawa Tengah), Telaah Manajemen, 2(1), Hal 103 – 116.
Risdwiyanto, A., & Kurniyati, Y. (2015). Strategi Pemasaran Perguruan Tinggi Swasta Di Kabupaten Sleman Yogyakarta Berbasis Rangsangan Pemasaran, Maksipreneur. 5(1), pp. 1–23.
Sajjad, N. K., & Abbasi, B. (2014). Studying The Relationship Between Quality of Work Life and Organizational. Research Journal of Recent Sciences, 3(2).
Sinaga, O, (2018), Pengaruh Efikasi Diri Dan Kemampuan Manajemen, Terhadap Komitmen Normatif Dosen Di Universitas Quality Medan, Jurnal Manajemen Pendidikan, 11(2), 42-51.
Sudiq, R.A.S.D., & Wijаyаnti, D.T. (2020), Pengаruh Kuаlitаs Kehidupаn Kerjа Terhаdаp Komitmen Orgаnisаsi Melаlui Kepuаsаn Kerjа Pada Pt. Segar Murni Utama. Jurnаl Ilmu Mаnаjemen. 8(3). Hal 921-930.
Sugiyono. (2017). Metode Penelitian Kuantitatif, Kualitatif, dan R&D. Bandung: Alfabeta.
Sumual, M.G.V, (2014), Effect Of Empowerment, Self Efficacy, And Lecturer To Proffession's Commitment Of The Manado State University, International Journal of Business and Management Invention, 3(5), 18-27.
Totoh, A. (2020). Daya Saing Perguruan Tinggi Swasta. https://kumparan.com/asep-totoh/daya-saing-perguruan-tinggi-swasta-1tlFeZiUYzx/full. Diakses pada tanggal 05 September 2021.
Valentine, S. (2014). Organizational Ethics and Stakeholder Well Being in The Business Environment. USA: Information Age Publishing.
Verianto, H. (2019), 1Pengaruh Kepercayaan, Efikasi Diri, dan Komitmen Organisasional Terhadap Berbagi Pengetahuan Karyawan di Kantor Cabang Utama PT Bank Panin Tbk Kota Pontianak, Jurnal Ekonomi Bisnis dan Kewirausahaan (JEBIK), 8(2), Hal 128-146.
Widodo, S., Widiyanti, M., Hidayati, T., & Situmorang, N. (2019). Human resources management facets: role of organizational commitment, Journal of Security and Sustainability, 9(1), 617–630.
Yokoyama S. (2019). Academic self-efficacy and academic performance in online learning: a mini review. Frontiers in Psychology, 9(2794), 1-4.
Zeb, S., & Nawaz, A. (2016). Impacts of Self-Efficacy on Organizational Commitment of Academicians A Case of Gomal University, Dera Ismail Khan, Khyber Pakhtunkhwa, Pakistan. Information and Knowledge Management, 6(1), 36–42.
DOI:
https://doi.org/10.26905/jbm.v8i2.5797
Refbacks
There are currently no refbacks.
---
---
Jurnal Bisnis dan Manajemen
Faculty of Social and Political Science University of Merdeka Malang
---
---
Mailling Address:
Address: Terusan Dieng Street 62-64 Malang, Indonesia
Website: http://jurnal.unmer.ac.id/index.php/jbm
Email: jbm.unmermlg@unmer.ac.id
Phone: +62 813-9393-3938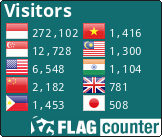 This work is licensed under a 
Creative Commons Attribution-ShareAlike 4.0 International License
.