Formulasi Model Kepemimpinan Selama Pandemi Covid-19 Pada Pimpinan Bank Mandiri Region Bandung Sebagai Upaya Menjaga Profitabilitas Perusahaan
Abstract
This study aims to formulate a model of leadership in a strategic management framework referring to the leadership model literature in times of crisis with the results of deep interviews with top leaders in the region. This study uses a qualitative descriptive research approach where this research is a research method that utilizes qualitative data and is described descriptively. The type of research used is descriptive qualitative. The source of data in this study is primary data obtained by conducting questionnaire research in order to become the results and conclusions of the study. Using purposive sampling method. Samples were taken as many as 150 branches with the priority of the above criteria. In this study, it was found that the results of deep interviews and FGDs outline the strategy carried out during the pandemic is a survival strategy or profit strategy where companies seek to find sources of income that can still experience growth such as transactional digital transactions, e-commerce, investment transactions. and minimize the formation of costs arising from the decline in credit quality.
Keywords
Leadership Model; Profitability; Strategic Management-Strategic Execution
References
Benuf, K. (2020). URGENSI KEBIJAKAN PERLINDUNGAN HUKUM TERHADAP KONSUMEN FINTECH PEER TO PEER LENDING AKIBAT PENYEBARAN COVID-19. Jurnal Rechts Vinding: Media Pembinaan Hukum Nasional. https://doi.org/10.33331/rechtsvinding.v9i2.427
Burhanuddin, B. (2020). ANALISIS PENGELOLAAN USAHA BERBASIS SYARIAH PADA MASA COVID 19. AT-TAWASSUTH: Jurnal Ekonomi Islam, (2), 377-401.
Cai, D. A., Fink, E. L., & Walker, C. B. (2019). Robert R. Blake, With Recognition of Jane S. Mouton. Negotiation and Conflict Management Research. https://doi.org/10.1111/ncmr.12151
Dewi, K. A., Suwendra, I. W., & Yudiaatmaja, F. (2016). Pengaruh Perputaran Kas, Perputaran Piutang, dan Perputaran Persediaan Terhadap Profitabilitas pada Perusahaan Manufaktur di Bursa Efek Indonesia Tahun 2014. E-Journal Bisma Univesitas Pendidikan Ganesha.
Drobyazko, S., Okulich-Kazarin, V., Rogovyi, A., Goltvenko, O., & Marova, S. (2019). Factors of influence on the sustainable development in the strategy management of corporations. Academy of Strategic Management Journal.
Forster, J. J., Gill, R. C., & Overstall, A. M. (2012). Reversible jump methods for generalised linear models and generalised linear mixed models. Statistics and Computing. https://doi.org/10.1007/s11222-010-9210-3
Ghufron, G. (2020). Teori-Teori Kepemimpinan. Fenomena. https://doi.org/10.35719/fenomena.v19i1.34
Godfrey, P. (2016). Building a Technical Leadership Model. INCOSE International Symposium. https://doi.org/10.1002/j.2334-5837.2016.00191.x
Hastuti, S. (2021). PENERAPAN COST REDUCTION STRATEGIES DI MASA PANDEMI COVID-19 PADA USAHA KECIL MENENGAH (UMKM) KOTA BOGOR (Studi pada Anggota UMKM di Komunitas Kefir Bogor). JURNAL LENTERA BISNIS, 10(1), 78-102.
Hayet, H. (2016). Analisis Pengaruh Pertumbuhan Pembiayaan Modal Kerja, Investasi dan Konsumsi Pada Perbankan Umum Syariah Terhadap Pertumbuhan Produk Domestik Regional Bruto (PDRB) Kalimantan Barat Periode 2009-2013. Jurnal Ekonomi Bisnis Dan Kewirausahaan. https://doi.org/10.26418/jebik.v5i1.16183
Kholiq, A., & Rahmawati, R. (2020). Dampak Implementasi Restrukturisasi Pembiayaan terhadap Likuiditas Bank Syariah pada Situasi Pandemi Covid-19. El-Barka: Journal of Islamic Economics and Business. https://doi.org/10.21154/elbarka.v3i2.2472
Kornita, S. E., & Mayes, A. (2010). ANALISIS PERAN PERANKAN DALAM PEREKONOMIAN DI KABUPATEN SIAK. Ekonomi.
Masduki, Ida Mursidah, dan J. (2020). Jurnal Ekonomi Dan Bisnis Indonesia. Jurnal Ekonomi Bisnis Indonesia.
Meyliana, D., & Mulazid, A. S. (2017). Pengaruh Produk Domestik Bruto (PDB), Jumlah Bagi Hasil dan Jumlah Kantor terhadap Jumlah Deposito Muḍārabah Bank Syariah di Indonesia Periode 2011-2015. Economica: Jurnal Ekonomi Islam. https://doi.org/10.21580/economica.2017.8.2.1442
Mutsanna, H., & Sukirno, S. (2020). FAKTOR DETERMINAN OPINI AUDIT GOING CONCERN PADA PERUSAHAAN MANUFAKTUR YANG TERDAFTAR DI BURSA EFEK INDONESIA TAHUN 2016-2018. Nominal: Barometer Riset Akuntansi Dan Manajemen. https://doi.org/10.21831/nominal.v9i2.31600
Naway, F. A. (2017). Komunikasi dan Organisasi Pendidikan. In Gorontalo: Ideas Publishing.
Otoritas Jasa Keuangan. (2020). Statistik Perbankan Indonesia Maret 2020. Otoritas Jasa Keuangan.
PONTOH, N., PELLENG, F. A., & MUKUAN, D. D. (2016). ANALISIS PROFITABILITAS PATA PT. PEGADAIAN (PERSERO) KANWIL V MANADO. None. https://doi.org/10.35797/jab.4.4.2016.13806.
Putri, Y. O., Suharti, T., & Yudhawati, D. (2019). ANALISIS RASIO KEUANGAN UNTUK MENGUKUR RASIO INDUSTRI PERUSAHAAN SEKTOR INDUSTRI SUB-SEKTOR PAKAN TERNAK. Manager : Jurnal Ilmu Manajemen. https://doi.org/10.32832/manager.v2i2.2570
Rosyada, M., & Wigiawati, A. (2020). Strategi Survival UMKM Batik Tulis Pekalongan di Tengah Pandemi Covid-19 (Studi Kasus pada "Batik Pesisir"Pekalongan). Jurnal Bisnis Dan Kajian Manajemen.
Saraswati, P. S. (2020). Kebijakan Hukum Terhadap Penanganan Pandemi Covid-19 di Indonesia. KERTHA WICAKSANA. https://doi.org/10.22225/kw.14.2.1923.147-152
Sari, G. (2013). Faktor-faktor yang Mempengaruhi Penyaluran Kredit Bank Umum di Indonesia (Periode 2008.1 – 2012.2). Jurnal Riset Ekonomi, Manajemen, Bisnis Dan Akuntansi.
Sidik, A. R., & Sutoyo, S. (2020). ANALISIS KEPEMIMPINAN TRANSFORMASIONAL, KOMITMEN DAN BUDAYA ORGANISASI TERHADAP KINERJA PEGAWAI PT. ANGKASA PURA I (PERSERO) DI MASA PANDEMI COVID 19. Jurnal MEBIS (Manajemen Dan Bisnis), 5(1), 69-79.
Simanjuntak, F. N., Boiliu, N. I., Tyas, E. H., Samosir, P. S. J. K. O., Limbong, M., Damayanti, M. M. A., Leniwita, H., Polii, I. V. R. S. D., Widora, S., & Novitasari, D. T. I. . . (2020). UKI Untuk Negeri: Tantangan dan Peluang Indonesia Dalam Bidang Sosial dan Sains Pada Era Revolusi Industri 4.0. UKI Press.
Smet, A. De, & D'Auria, G. (2020). Leadership in a crisis: Responding to the coronavirus outbreak and future challenges. In McKinsey & Company.
Sugiyono. (2015). Metode Penelitian Pendidikan Pendekatan Kuantitatif, Kualitatif, dan R&D. Alfabeta.
Sunarsi, D. (2018). Publisher: LPPM STIE Muhammadiyah Bandung PENGEMBANGAN SUMBER DAYA MANUSIA STRATEGIK & KARAKTERISRIK SISTEM PENDUKUNGNYA : SEBUAH TINJAUAN. Jurnal Ilmiah MEA (Manajemen, Ekonomi, & Akuntansi).
Wang, W., Hoang, D. T., Hu, P., Xiong, Z., Niyato, D., Wang, P., Wen, Y., & Kim, D. I. (2019). A Survey on Consensus Mechanisms and Mining Strategy Management in Blockchain Networks. IEEE Access. https://doi.org/10.1109/ACCESS.2019.2896108
Wheelen, T. L., & Hunger, J. D. (2016). Strategic Management and Business Policy: Toward Global Sustainability. In Journal of Mathematical Sciences (United States).
Wibowo, S. W., & Negara, M. P. I. A. (2021). MENJADI PEMIMPIN YANG CERDAS DI MASA PANDEMI CORONA VIRUS DISEASE 19 (COVID 19).
Winanto, P. S., Darmawan, P. B., & Putri, T. E. (2020). Komparasi Kebijakan Negara: Menakar Kesiapan dan Kesigapan Menangani Covid-19. Tata Kelola Penanganan Covid-19 Di Indonesia: Kajian Awal.
Winasis, S., & Riyanto, S. (2020). Transformasi Digital di Industri Perbankan Indonesia: Impak pada Stress Kerja Karyawan. IQTISHADIA: Jurnal Ekonomi Dan Perbankan Syariah.
Yahya, A. S. (2021). Strategi Meningkatkan Produktivitas Kinerja Aparatur Sipil Negara Selama Work From Home Di Tengah Pandemi Covid-19: Mengubah Ancaman Menjadi Peluang. Tetap Kreatif Dan Inovatif Di Tengah Pandemi Covid-19.
Yanto, A., & Sukanta, T. (2020). ANALISIS STRATEGI BERSAING DAN STRATEGI BERTAHAN PADA INDUSTRI MIKRO DAN KECIL PANGANAN KERIPIK KEMASAN DI KECAMATAN COBLONG KOTA BANDUNG JAWA BARAT TAHUN 2020 DITENGAH SITUASI SULIT PENYEBARAN PANDEMI nCoV-19. JSMA (Jurnal Sains Manajemen Dan Akuntansi). https://doi.org/10.37151/jsma.v12i1.48
Yusuf, B. (2016). Manajemen Sumber Daya Manusia Di Lembaga Keuangan Syariah. In Manajemen Sumber Daya Manusia Di Lembaga Keuangan Syariah.
DOI:
https://doi.org/10.26905/jbm.v8i2.6276
Refbacks
There are currently no refbacks.
---
---
Jurnal Bisnis dan Manajemen
Faculty of Social and Political Science University of Merdeka Malang
---
---
Mailling Address:
Address: Terusan Dieng Street 62-64 Malang, Indonesia
Website: http://jurnal.unmer.ac.id/index.php/jbm
Email: jbm.unmermlg@unmer.ac.id
Phone: 081332010545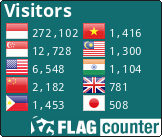 This work is licensed under a 
Creative Commons Attribution-ShareAlike 4.0 International License
.