The Role of E-money on Business Growth in Indonesia
Abstract
The objective of this research are to analyze the differences in business growth in Indonesia before and after the e-money, era and to analyze the the role of e-money in business growth in Indonesia.The type of this research is quantitative with comparative and explanatory method. The data used in this research is e-money and Indonesia Composite Index (also known as IHSG). Data analysis technique used in this research are paired t-test and regression. The result shows that there is significant difference of business growth in Indonesia between before and after e-money era. Furthermore, based on regression analysis shows that e-money has significant effect on business growth in Indonesia.
Keywords
Business Growth; E-Money; Indonesia Composite Index
References
Febrianty, Hastina. 2019. Pengaruh Sistem Pembayaran Non Tunai Dalam Era Digital Terhadap Tingkat Pertumbuhan Ekonomi Indonesia. Prosiding Festival Riset Ilmiah Manajemen & Akuntansi, Hlm. 306-313. ISSN : 2614-6681
Mankiw N,Gregory. 2009. Macroeconomics, 7th Edition. New York: Worth Publishers
Miliani, Lani., Purwanegara, Mustika Sufiati dan Indriani, Mia Tantri Diah. 2013. Adoption Behavior of E-Money Usage. Information Management and Business Review. Vol. 5 No. 7, pp 369-378. ISSN 2220-3796
Peraturan Bank Indonesia Nomor: 11/12/PBI/2009
Peraturan Bank Indonesia Nomor: 18/ 17/PBI/2016
Popovska-Kamnar, Neda. 2014. The Use Of Electronic Money And Its Impact On Monetary Policy. Journal of Contemporary Economic and Business Issues. Vol. 1 No.2, pp. 79-92. http://hdl.handle.net/10419/147460
Surat Edaran Bank Indonesia No.11/11/DASP/2009
www.bi.go.id
DOI:
https://doi.org/10.26905/jbm.v8i2.7091
Refbacks
There are currently no refbacks.
---
---
Jurnal Bisnis dan Manajemen
Faculty of Social and Political Science University of Merdeka Malang
---
---
Mailling Address:
Address: Terusan Dieng Street 62-64 Malang, Indonesia
Website: http://jurnal.unmer.ac.id/index.php/jbm
Email: jbm.unmermlg@unmer.ac.id
Phone: 081332010545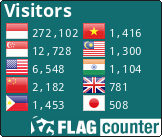 This work is licensed under a 
Creative Commons Attribution-ShareAlike 4.0 International License
.