The Influence of Organization-Based Self-Esteem and Employee Engagement toward Organizational Citizenship Behavior
Abstract
This study aimed to investigate the effect of Organization based Self Esteem (OBSE) and Employee Engagement on Organizational Citizen Behavior (OCB) of foreign-owned bank in Cirebon. To obtain data, a sample of 103 employees was taken at several banks with foreign ownership status in Cirebon using an accidental sampling technique. The analytical tool used is multiple regression analysis. The results showed that both OBSE and Employee Engagement had a positive and significant effect on the OCB of employees at several banks with foreign ownership status in Cirebon.
Keywords
Organization Based Self Esteem; Employee Engagement; Organizational Citizenship Behavior
References
Cottrill, K. R. (2011). Antecedents and Outcomes of Inclusion: Exploring Authentic Leadership, Organizational Climate for Ethics, Organization-Based Self Esteem, and Organizational Citizenship Behaviors. (Publication No. 3498674) [Doctoral Dissertation, Alliant International University]. ProQuest Dissertations & Theses Global.
Fauziridwan, M., Adawiyah, W. R., & Ahmad, A. A. (2018). Pengaruh Employee Engagement dan Kepuasan Kerja Terhadap Organizational Citizenship Behavior (OCB) Serta Dampaknya Terhadap Turnover Intention. Jurnal Ekonomi, Bisnis, dan Akuntansi, 20(1).
Ghozali, I. (2011). Aplikasi Analisis Multivariate dengan program IBM SPSS 19. Semarang: Badan Penerbit Universitas Diponegoro.
Hughes, J. C., & Rog, E. (2008). Talent management: A strategy for improving employee recruitment, retention and engagement within hospitality organizations. International journal of contemporary hospitality management. 20 (7): 743–57. https://doi.org/10.1108/09596110810899086
Indrayanto, A. (2012). Pengaruh Organization-Based Self-Esteem Terhadap Komitmen Organisasional Dan Dampaknya Pada Kinerja Pegawai. Jurnal Ekonomi Modernisasi, 8(1), 68-77.
Indryani, N. W. S., and Ardana I K. (2019). Peran Employee Engagement Dalam Memediasi Pengaruh Pengembangan Karir Terhadap Organizational Citizenship Behavior. E-Jurnal Manajemen Universitas Udayana 8 (9): 5527–48. doi:https://doi.org/10.24843/EJMUNUD.2019.v08.i09.p09
Kataria, A., Garg, P., & Rastogi, R. (2012). Employee Engagement and Organizational Effectiveness: The Role of Organizational Citizenship Behavior. International Journal of Business Insights & Transformation, 6(1).
Kristi, M. E. S. (2013). Pengaruh Organizational Citizenship Behavior Dan Komitmen Organisasi Terhadap Kinerja Pegawai Non Akademik UKSW Salatiga. (Publication No. 3498674) [Skripsi, Universitas Kristen Satya Wacana]. https://repository.uksw.edu/handle/123456789/7004
Logahan, J. M., Indrajaya, A., & Proborini, A. W. (2014). Analisis pengaruh perilaku inovatif dan self–esteem terhadap organizational citizenship behavior di PT. Stannia Binekajasa. Binus Business Review, 5(1), 396-403.
Manik, D. A. (2015). Pengaruh Kualitas Kehidupan Kerja (Quality of Work Life) Dan Kepuasan Kerja Terhadap Keterikatan Karyawan (Employee Engagement) Di PT. Telekomunikasi Indonesia Tbk Witel Kalbar. (Publication No. 8881) [Thesis, Universitas Atma Jaya Yogyakarta]. http://e-journal.uajy.ac.id/id/eprint/8881
Markos, S., & Sridevi, M. S. (2010). Employee engagement: The key to improving performance. International journal of business and management, 5(12), 89.
Ogunleye, A. J., Oke, S. O., Oluwa, B. D., & Osagu, J. C. (2014). Relationship between organisational based self-esteem and organisational citizenship behaviour among selected secondary school teachers in Ado Ekiti, Nigeria. British Journal of Psychology Research, 2(2), 26-37.
Organ, D. W., Podsakoff, P. M., & MacKenzie, S. B. (2005). Organizational citizenship behavior: Its nature, antecedents, and consequences. Sage Publications.
Pierce, J. L., Gardner D. G., and Crowley C. (2015). Organization-Based Self-Esteem and Well-Being: Empirical Examination of a Spillover Effect. European Journal of Work and Organizational Psychology 25 (2): 1–19. https://doi.org/10.1080/1359432X.2015.1028377.
Prabasari, I. G. A. M., Martini, L. K. B., & Suardika, N. (2018). The effect of communication and employee engagement on organizational citizenship behavior and employee performance in employees PT. PLN (Persero) distribution of Bali. International Journal of Contemporary Research and Review, 9(08), 21014-21025.
Riad, A. A. E. A. M., Hafez, E., Elsaid, E., & Taylor, N. (2019). The Effect of Employee Engagement on Organizational Citizenship Behaviour: An Empirical Study on an Egyptian University. Business and Management Research, 8(3), 1-15.
Rosenberg, M. (2015). Rosenberg Self-Esteem Scale. Self Report Measures for Love and Compassion Research: Self-Esteem, https://www.academia.edu/13281550/Self_Report_Meas. https://doi.org/10.2307/2575639.
Royle, M. T. (2010). An Empirical Investigation of the Mediating Role of Organizational-Based Self Esteem. International Journal of Management and Marketing Research 3 (2): 33–52.
Schaufeli, W. B., Salanova, M., González-Romá, V., & Bakker, A. B. (2002). The measurement of engagement and burnout: A two sample confirmatory factor analytic approach. Journal of Happiness studies, 3(1), 71-92.
Sridhar, A. and Thiruvenkadam T. (2014). Impact of Employee Engagement on Organization Citizenship behavior. BVIMSR's Journal of Management Research 6 (2): 147–55.
Widayanti, R., and Farida E. (2016). Pengaruh Kepuasan Kerja Dan Komitmen Organisasi Terhadap Organizational Citizenship Behavior (Study Pada Karyawan Pemerintah Kabupaten Malang). Jurnal Aplikasi Manajemen 14 (4): 697–704. https://doi.org/10.30813/ncci.v0i0.1209.
Widjajani, S., Wiyono J., and Romadoni M. R. (2014). Menguji Model Hubungan Antara Organization-Based Self Esteem Terhadap Organizatonal Citizenship Behavior; Self Efficacy Sebagai Variabel Pemediasian. Optimum: Jurnal Ekonomi Dan Pembangunan 4 (2): 103–15. https://doi.org/10.12928/optimum.v4i2.7837.
Wirawan, M. H. (2018). Pengaruh keterlibatan kerja dan organizational based self esteem terhadap organizational citizenship behavior. TAZKIYA Journal of Psychology, 6(2), 219-231.
DOI:
https://doi.org/10.26905/jbm.v9i1.7127
Refbacks
There are currently no refbacks.
---
---
Jurnal Bisnis dan Manajemen
Faculty of Social and Political Science University of Merdeka Malang
---
---
Mailling Address:
Address: Terusan Dieng Street 62-64 Malang, Indonesia
Website: http://jurnal.unmer.ac.id/index.php/jbm
Email: jbm.unmermlg@unmer.ac.id
Phone: +62 813-9393-3938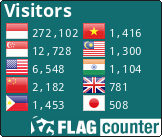 This work is licensed under a 
Creative Commons Attribution-ShareAlike 4.0 International License
.