The Role of Dividend Policy as Intervening Variables on The Effect of Earning Per Share, Debt Equity Ratio and Price Book Value on Stock Price
Abstract
The purpose of this study is to analyze the role of dividend policy in mediating the effect of earnings per share, debt equity to ratio and price book value on stock prices. The sample used is a manufacturing company listed on the Indonesian stock exchange with complete financial statements for the 2015-2020 period. Data were analyzed using path analysis method using SPSS version 25 software. The results of this study indicate that earnings per share have no effect on dividend policy. Debt equity to ratio has no effect on the company's dividend policy. Price book value has no effect on the company's dividend policy. Dividend performance has no effect on stock prices. Earning per share has an effect on stock prices. Debt equity to ratio has an effect on stock prices. Price book value has an effect on stock prices. Dividend policy is not successful in mediating the effect of earnings per share on stock prices. Dividend policy also failed to mediate the effect of debt euqity to ratio on stock prices. Furthermore, the dividend policy also failed to mediate the effect of price book value on stock prices
Keywords
Debt equity to ratio; Dividend Performance; Earning per share; Price book value; Stock price.
References
Admi, Aldy Pelita. (2019). Pengaruh Likuiditas, Leverage, Aktivitas Dan Profitabilitas Terhadap Harga Saham Dengan Kebijakan Dividen Sebagai Variabel Intervening Pada Perusahaan Manufaktur Di Indonesia Dan Malaysia Tahun 2015-2017. Tesis Mahasiswa S2 Universitas Sumatera Utara.
Ang, Robert. (2005). Buku Pintar Pasar Modal Indonesia (The Intelligent Guide To. Indonesian Capital Market), Mediasoft Indonesia, Jakarta.
Ariyani, L., Andini, R., & Santoso, E. B. (2018). Pengaruh EPS, CR, DER Dan PBV Terhadap Harga Saham Dengan Kebijakan Dividen Sebagai Variabel Intervening (Studi pada Perusahaan Manufaktur yang Terdaftar di BEI Tahun 2011-2015. Journal of Accounting, 4(4).
Darmastuti, Fara. (2004). Analisis Pengaruh Faktor-Faktor Keuangan Terhadap Harga Saham Perusahaan Go Public Di Bej. Jurnal Manajemen Vol.1. No.1 : Jakarta.
Deitiana, Tita (2011). Pengaruh Rasio Keuangan, Pertumbuhan Penjualan Dan Dividen Terhadap Harga Saham. Jurnal Bisnis Dan Akuntansi. Vol. 13, No. 1.
Hery. (2016). Analisis Laporan Keuangan. Jakarta: Grasindo.
Husnan, Suad. (2015). Dasar-Dasar Teori Portfolio Dan Analisis Sekuritas, Edisi Kedua,. Yogyakarta: Upp-Amp
Kasmir. (2016). Manajemen Sumber Daya Manusia (Teori Dan Praktik). Depok: Pt. Rajagrafindo Persada.
Lestari, A. P., & Susetyo, A. (2020). Pengaruh NPM, EPS, DER dan PBV Terhadap Harga Saham pada Perusahaan Terdaftar IDX HIDIV20 Dengan DPR sebagai Variabel Intervening. Jurnal Ilmiah Mahasiswa Manajemen, Bisnis Dan Akuntansi (JIMMBA), 2(2), 184-196.
Lilianti, E. (2018). Pengaruh Dividend Per Share (Dps) Dan Earning Per Share (Eps) Terhadap Harga Saham Pada Perusahaan Sub Sektor Farmasi Di Bursa Efek Indonesia (Bei). Jurnal Ecoment Global: Kajian Bisnis dan Manajemen, 3(1), 12-22.
Martono & Harjito, D.A. (2014). Manajemen Keuangan. Edisi Kedua. Yogyakart: Ekonosia.
Musdalifah, Aziz. (2015). Manajemen Investasi: Fundamental, Teknikal,. Perilaku Investor Dan Return Saham. Yogyakarta: Deepublish.
Okafor, C. A., & Chijoke-Mgbame, A. M. (2011). Dividend policy and share price volatility in Nigeria. Jorind, 9(1), 202-210.
Rosyadi, I. (2017). keterkaitan kinerja keuangan dengan harga saham (Studi pada 25 Emiten 4 Rasio Keuangan d BEJ). Riset Akuntansi dan Keuangan Indonesia, 1(1), 24-48.
Sari, Arum Narwita. 2019. Pengaruh Earning Per Share (Eps), Return On Equity (Roe) Dan Debt To Equity Ratio (Der) Terhadap Return Saham Dengan Kebijakan Dividen Sebagai Variabel Intervening Pada Perusahaan Industri Barang Konsumsi Yang Terdaftar Di Bei. Jurnal Manajemen Vol. 14 No. 1.
Sartono (2011). Manajemen Keuangan Teori Dan Aplikasi. Yogyakarta: Bpfe.
Suharli, M. (2007). Pengaruh Profitability Dan Investment Opportunity Set Terhadap Kebijakan Dividen Tunai Dengan Likuiditas Sebagai Variabel Penguat (Studi Pada Perusahaan Yang Terdaftar Di Bursa Efek Jakarta Periode 2002-2003), Jurnal Akuntansi Dan Keuangan, Vol. 9 (1).
Simamora, Henry (2000). Manajemen Pemasaran Internasional (Jilid 1), Jakarta : Salemba Empat.
Tandelilin. (2001). Analisis Investasi Dan Manajemen Risiko. Edisi. Pertama. Yogyakarta:Bpfe.
DOI:
https://doi.org/10.26905/jbm.v9i1.7602
Refbacks
There are currently no refbacks.
---
---
Jurnal Bisnis dan Manajemen
Faculty of Social and Political Science University of Merdeka Malang
---
---
Mailling Address:
Address: Terusan Dieng Street 62-64 Malang, Indonesia
Website: http://jurnal.unmer.ac.id/index.php/jbm
Email: harrilbrimantyo@gmail.com
Phone: 085645878363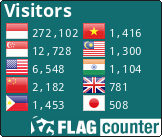 This work is licensed under a 
Creative Commons Attribution-ShareAlike 4.0 International License
.