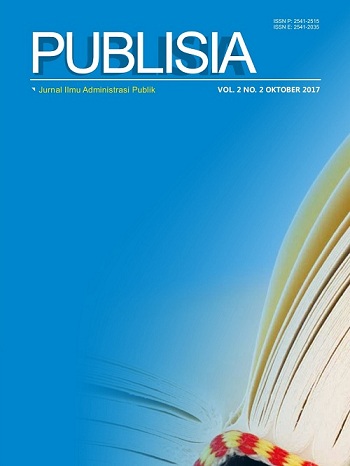 Mewujudkan Good Governance di Pemerintah Kota Malang Melalui Implementasi Undang-undang No. 14 tahun 2008 tentang Keterbukaan Informasi Publik
Abstract
Transparency is the most important part of governance, particularly an important part of the global governance agenda. In the context of governance in Indonesia, the spirit of communicating public information openly by every level of government is very strong. The process of openness is delivered through online media such as websites. But in its implementation, the implementation of public information disclosure mandated by Law no. 14 of 2008 on Public Information Openness has not appeared consistent.
Keywords
Good Governance; Public Information Openness; Transparency; Accountability; Policy
DOI:
https://doi.org/10.26905/pjiap.v2i2.2021
Refbacks
There are currently no refbacks.