Pengaruh Mise En Place Terhadap Kinerja Karyawan Restaurant Peco-Peco Sushi Japanese Restaurant
Abstract
Semakin berkembangnya dunia kuliner di Surabaya mengakibatkan persaingan antar restaurant japanese semakin ketat. Terjadinya complain yang diunggah dalam ulasan google rating tiga karena pelayanan kurang baik, proses pelayanan yang cukup lama. Selain itu ulasan pada aplikasi gojek terdapat comment lama dalam penyiapan membuat management menganalisis faktor apakah yang menjadi penyebab terjadinya complain tersebut. Kendala dalam pelaksanaan operasional yang kurang maksimal, adalah salah satu faktor sangat berpengaruh terhadap performa karyawan. Hal ini disebabkan kurang maksimalnya proses mise en place. Oleh karena itu dalam penelitian ini peneliti ingin mengungkap apakah terdapat pengaruh mise en place terhadap kinerja karyawan Peco-peco Sushi Japanese Restaurant di Surabaya. Penelitian ini menggunakan metode deskriptif kuantitatif untuk mengukur tingkat keberhasilan dampak Mise en place terhadap kinerja karyawan restoran Jepang Peco-peco Sushi. Melalui penelitian ini, peneliti menyimpulkan bahwa data penelitian dan data yang ada, hasil positif dari nilai korelasi menunjukan mise en place berpengaruh dalam kinerja staff dengan taraf yang lemah karena nilai korelasi mendekati 0.  
References
A.P., G. G., L.I., R. C., J.F., D. S., A.T., D. M., F.G.K., V., M.A.A., D. A., P.F., D. Pietro, B.C.B., B., & M.E.M., P.-S. (2017). The kitchen is ours: Developing cookings kills in the community. Annals of Nutrition and Metabolism.
Abdullah, F., Manan, A., Sumarsono, T. G., & Hidayatullah, S. (2019). The Effect of Motivation , Competency and Compensation toward Performance. International Research Journal of Advanced Engineering and Science, 4(1), 51–55.
Ali, M., & Murianto, M. (2019). PENGARUH MISE EN PLACE TERHADAP MUTU PELAYANAN RESTAURANT DI PULAU LOMBOK. MEDIA BINA ILMIAH. https://doi.org/10.33758/mbi.v14i2.292
Bertan, S. (2020). Restaurant rankings factors in gastronomy tourism. Tourism. https://doi.org/10.37741/T.68.1.3
Effendy, M. E., Respati, H., & Hidayatullah, S. (2021). How Does Servant Leadership Work in a Sub-district Office by Considering Work Discipline to Achieve Employee Performance? The International Journal of Business & Management. https://doi.org/10.24940/theijbm/2021/v9/i7/bm2107-030
Hasanah, U.-, & Rencidiptya, T. A. (2020). DAYA TARIK MENJAMURNYA RESTORAN KOREA DI YOGYAKARTA. Jurnal Sosiologi Reflektif. https://doi.org/10.14421/jsr.v14i2.1762
Khalikussabir, & Waris, A. (2021). The Impact of Utilitarian Value, Hedonic Value, and Brand Image of Modern Coffee Shop City of Malang on Customer Satisfaction. Jurnal Ekonomi & Bisnis JAGADITHA. https://doi.org/10.22225/jj.8.2.2021.172-178
Meilani, Z., Hidayatullah, S., & Natsir, M. (2021). Organizational Performance Study: Evaluation of Work Motivation as Mediation with Antecedents Organizational Citizenship Behaviour Aspects. https://doi.org/10.36349/easjebm.2021.v04i06.002
Muizah, F., Natsir, M., & Hidayatullah, S. (2021). International Journal of Commerce and Management Research www.managejournal.com The effect of organizational climate on employee performance with organizational commitment as a mediation. 7(4), 19–23.
Natakusumah, M. O., Hidayatullah, S., Windhyastiti, I., & Sudibyo, P. (2022). Pengaruh Work-Life Balance, Lingkungan Kerja Dan Keterikatan Kerja Terhadap Kinerja Karyawan Coffeeshop Di Perumahan Kota Wisata Cibubur, Kabupaten Bogor. 7, 51–59.
Permana, G., Triatmanto, B., & Hidayatullah, S. (2019). The effect of work placement, leadership style, and work rotation toward the performance of employees. 1627–2455.
Pribadi, J. D. (2020). Analisis Level Kompetensi Mahasiswa Manajemen Pemasaran Pada Praktik IT Application for Business. Prosiding Seminar Nasional Akuntansi ….
Respati, H., Agustina, T., Hidayatullah, S., & Natsir, M. (2021). The Role of Job Satisfaction as the Basis for Work Motivation to Improve Employee Performance in Government Organizations, Indonesia. https://doi.org/10.36349/easjebm.2021.v04i05.002
Rodriguez-Russo, C. A. (2018). Mise en Place. JAMA Oncology. https://doi.org/10.1001/jamaoncol.2017.2455
Schlegel, C., Flower, K., Youssef, J., Käser, B., & Kneebone, R. (2019). Mise-en-place: Learning across disciplines. International Journal of Gastronomy and Food Science. https://doi.org/10.1016/j.ijgfs.2019.100147
Sugiyono. (2018). Sugiyono Metode Penelitian Kuantitatif Kualitatif. Metode Penelitian Kuantitatif Kualitatif.
Weisberg, D. S., Hirsh-Pasek, K., Golinkoff, R. M., & McCandliss, B. D. (2014). Mise en place: Setting the stage for thought and action. In Trends in Cognitive Sciences. https://doi.org/10.1016/j.tics.2014.02.012
DOI:
https://doi.org/10.26905/jt.v2i1.7180
Refbacks
There are currently no refbacks.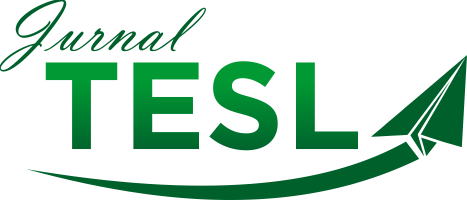 Jurnal Perhotelan, Destinasi Wisata, Perjalanan Wisata (TESLA)
Program Diploma Kepariwisataan
Universitas Merdeka Malang
MAILING ADDRESS
Jl. Bandung No. 1, Kota Malang, Jawa Timur, 65146, Indonesia
Phone: 082141415790
Email: jurnaltesla@unmer.ac.id
---

This work is licensed under a Creative Commons Attribution-ShareAlike 4.0 International License.
---