Pengaruh Promosi dan Word of Mouth Terhadap Minat Berkunjung ke Wisata Religi Makam Sunan Giri Gresik
Abstract
Religious tourism is a new type of tourism that is being favored by several people, this type of special interest tourism is closely related to pilgrimage tourism, one of which is religious tourism to the tomb of Sunan Giri Gresik. This study aims to determine and analyze the effect of partial and simultaneous promotion and word of mouth  on interest in visiting the Religious Tourism of the Sunan Giri Tomb. The population of this study is all people who have never visited or become potential tourists, with a sample of 110 people. The data collection technique in this study used a questionnaire given online to potential tourists. The data analysis technique used in this research is descriptive statistical analysis, multiple linear regression and hypothesis testing. The results showed that promotion did not partially affect the interest in visiting tourists, but promotion and word of mouth  simultaneously affected the interest in visiting. The results of further research showed that word of mouth  had a dominant effect on visiting interest. With this, it adds to the perspective that the better the role of the community in conveying positive things about a tour, the more interest in visiting tourists.
Keywords
Promosi; Promotion; Word Of Mouth; Minat Berkunjung; Interest to visite
References
Alvianna, S., & Alviandra, R. (2020). Pengaruh Destinasi Wisata dan Kepuasan Wisatawan Terhadap Minat Berkunjung Kembali di Kampung Wisata Topeng Malang. December.
Annisa, R., & ;Alvianna, S. (2017). Peran Biro Perjalanan Wisata Sunrise Holiday Tour & Travel Dalam Meningkatkan Minat Wisata Ke Gunung Bromo. Jurnal Pariwisata Pesona, 2(2), 1–10. https://doi.org/10.26905/jpp.v2i2.1450
Aso, Maria Trisana; Hidayatullah, Syarif; Alvianna, S. (2021). Destinasi Wisata Dan Harga Pengaruhnya Pada Minat Berkunjung. Seminar Nasional Kepariwisataan, 2(1), 152–161.
Endrianingtyas, D. N. (2020). DAMPAK E-WOM DAN CITRA DESTINASI TERHADAP KEPUTUSAN BERKUNJUNG KE LEMBAH INDAH MALANG. 2(2), 9–14.
Hair. (2010). Multivariate Data Analysis. Seventh Edition. Prentice Hall. In Exploratory Data Analysis in Business and Economics. https://doi.org/10.1007/978-3-319-01517-0_3
Hardianto, W. T., Emelia, E., & Chornelia W, R. M. (2021). Strategi Pengelolaan Pariwisata di Masa Covid-19 (Studi di Wisata Taman Dolan, Desa Pandanrejo, Kota Batu). Jurnal Ilmiah Manajemen Publik Dan Kebijakan Sosial, 5(1), 38. https://doi.org/10.25139/jmnegara.v5i1.3144
Hartaroe, B. P., Mardani, R. M., & Abs, M. K. (2016). Prodi manajemen. 82–94.
Hidayatullah, S., Windhyastiti, I., Aristanto, E., & Rachmawati, I. K. (2021). Peran Cleanliness , Health , Safety Dan Environment Sustainability ( CHSE ) Terhadap Minat Orang Berkunjung Ke Destinasi Wisata Yang Ada Di Kota Batu Pasca Pandemic Covid 19. 2(1), 161–170.
Kotler, P. (2012). Kotler P. Marketing management/Philip Kotler, Kevin Lane Keller. Pearson Educ Int. 2012. Pearson Education International.
Kotler, P., & Armstrong, G. (2018). Kotler & Armstrong, Principles of Marketing | Pearson. In Pearson.
Ningtiyas, E. A. et al. (2021). ANALISIS PENGARUH ATTRACTION, ACCESSIBILITY, AMENITY, ANCILLARY TERHADAP MINAT BERKUNJUNG WISATAWAN MELALUI LOYALITAS WISATAWAN SEBAGAI VARIABEL MEDIASI. Media Wisata, 19(1), 83–96. https://amptajurnal.ac.id/index.php/MWS/article/view/379
Putra Pratama, B., Hidayatullah, S., Alvianna, S., Astuti, W., & Krisnanda, R. (2021). Mediation Effect of Customer Satisfaction from the Relationship between System Quality, Information Quality, and Service Quality towards Interests of Tourist Visiting in East Java Park 3. International Journal of Innovative Science and Research Technology, 6(1), 95–100. www.ijisrt.com95
Setyanto, I., & Pangestuti, E. (2019). Pengaruh Komponen Destinasi Wisata (4A) Terhadap Kepuasan Pengunjung Pantai Gemah Tulungagung. Jurnal Administrasi Bisnis.
Tjiptono, F. & G. C. (2017). pemasaran strategik. In Andi.
Wahab, S., & Yoeti, O. A. (1996). Pengertian Pariwisata. Jurnal Saintek Perikanan.
DOI:
https://doi.org/10.26905/jt.v2i1.7373
Refbacks
There are currently no refbacks.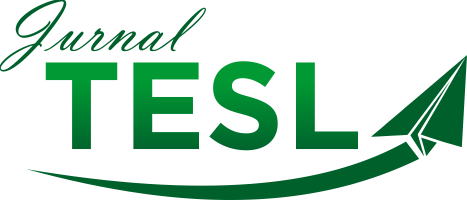 Jurnal Perhotelan, Destinasi Wisata, Perjalanan Wisata (TESLA)
Program Diploma Kepariwisataan
Universitas Merdeka Malang
MAILING ADDRESS
Jl. Bandung No. 1, Kota Malang, Jawa Timur, 65146, Indonesia
Phone: 082141415790
Email: jurnaltesla@unmer.ac.id
---

This work is licensed under a Creative Commons Attribution-ShareAlike 4.0 International License.
---