PENGARUH KEPEMIMPINAN TRANSFORMASIONAL DAN TRANSAKSIONAL TERHADAP BUDAYA ORGANISASI, MOTIVASI KERJA, KOMITMEN OGANISASIONAL DAN KINERJA KARYAWAN
Abstract
The purposes of this study are: to examine the influence of transformational leadership and Transactional leadership towards organizational culture, motivation, organizational commitment, and employee performance. Place of research carried out in Muhammadiyah hospital of Ahmad Dahlan Kediri, consists of 353 staff. The study sample derived from questionnaire have distributed include 130 respondents covering 81 people (62%) health workers and 49 people (38%) non health personnel / administrative personnel. Statistical analysis technique by Structural Equation Model (SEM) and different test. The hypothesis testing results show that: (1) Transformational leadership has a positive and significant impact towards organizational culture and organizational commitment. (2) Transactional leadership has a positive and significant impact towards organizational culture and employee performance);(3) organizational culture has a positive and significant impact towards motivation; (4) Motivation has a positive and significant effect towards organizational commitment; (5) Organizational commitment positively and significantly influence employee performance; (6) Transformational leadership has a positive but not significant effect towards motivation and employee performance;(7) Transactional leadership has a positive but not significant effect towards motivation and  organizational commitment
DOI : https://doi.org/10.26905/jbm.v5i2.2388
Keywords
Employee Performance, Motivation, Organizational Commitment, Organizational Culture, Transformational Leadership, Transactional Leadership
References
Asfar Halim (2009) Pengaruh Budaya Organisasi Terhadap Kinerja Pegawai (Studi Pada Dinas Informasi Komunikasi dan Pengolahan Data Elektronik Kota Medan )-Universitas Sumatera Utara Medan-Skripsi
Bass, Bernard M. (1985), "Leadership and Performance Beyond Expectation",: Free Press, New York
Gary Dessler, 1992, Manajemen Personalia,Teknik dan Konsep Modern, Diterjemahkan oleh Agus Dharma, Edisi Ketiga, Erlangga, Jakarta
Kusdi, 2011, Budaya Organisasi Teori, Penelitian dan Praktik- Salemba Empat Jakarta
Liu, W., D.P. Lepak, R. Takeuchi & H.P. Sims (2003), "Matching leadership styles with employment modes: Strategic human resource management perspective, Human Resource Management Review, Vol. 13, pp. 127-152
Robbins, Stephen P, 2006, "Perilaku Organisasi, Edisi kesepuluh, PT Indeks. Jakarta
Simamora, Henry. 1997. Manajemen Sumber Daya Manusia. STIE YKPN. Yogyakarta.
Sugiyono, 1999, Statistik Untuk Penelitian, Alfa, Jakarta
Singarimbun, asri, 1995, Metode penelitian dan Survey, LP3ES, Jakarta
DOI:
https://doi.org/10.26905/jbm.v5i2.2388
Refbacks
There are currently no refbacks.
---
---
Jurnal Bisnis dan Manajemen
Faculty of Social and Political Science University of Merdeka Malang
---
---
Mailling Address:
Address: Terusan Dieng Street 62-64 Malang, Indonesia
Website: http://jurnal.unmer.ac.id/index.php/jbm
Email: jbm.unmermlg@unmer.ac.id
Phone: +62 813-9393-3938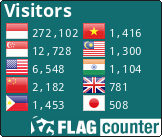 This work is licensed under a 
Creative Commons Attribution-ShareAlike 4.0 International License
.