SEGMENTASI PASAR SEWA PERALATAN PEMBANGKIT LISTRIK DENGAN PENDEKATAN CLUSTER ANALYSIS (STUDI PADA PELANGGAN PT. SUMBERDAYA SEWATAMA JAKARTA)
Abstract
This research aims to identify the factors that develop market segmentation of Power Rental Equipment, as well as to reveal the profile of the segment formed by the segmentation process. This type of research is survey, which combines exploratory and descriptive research, with a purposive sampling method. The object of the research is the business customers of PT. Sumberdaya Sewatama Jakarta, with a purposive sample for a total of 48 respondents. This research using a Cluster Analysis methods.. Results of research showed the factors that necessitated priority in shaping the Market Segmentation of power rental equipment such as: delivery, quality, service, price and range. The study also profiled three segments as follows : First Time Prospect, Novices, Sophisticates on which to base further development of empirical research. The uniqueness of this study is the first market segmentation study on power rental equipment industry in Indonesia.
Keywords
Segmentation, Business to Busines Market, Equipment, Rental Power
DOI:
https://doi.org/10.26905/jbm.v3i2.409
Refbacks
There are currently no refbacks.
---
---
Jurnal Bisnis dan Manajemen
Faculty of Social and Political Science University of Merdeka Malang
---
---
Mailling Address:
Address: Terusan Dieng Street 62-64 Malang, Indonesia
Website: http://jurnal.unmer.ac.id/index.php/jbm
Email: jbm.unmermlg@unmer.ac.id
Phone: 081332010545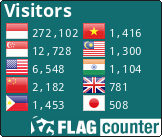 This work is licensed under a 
Creative Commons Attribution-ShareAlike 4.0 International License
.