Pengaruh Desentralisasi Fiskal Terhadap Pertumbuhan Ekonomi Daerah Dengan Dana Perimbangan Dan Investasi Swasta Sebagai Variabel Pemoderasi
Abstract
This study aimed to examine the effect of fiscal decentralization on local economic growth as well as view the ability of balance funds and private investment as a moderating variable, in strengthening the positive impact of fiscal decentralization on local economic growth in the province of Bali. The study was conducted in nine districts / municipalities in the province of Bali with a total sample of 45 samples. The data analysis techniques used in this study is partial least square (PLS). Hypothesis test results showed that only fiscal decentralization has a positive and significant impact on regional economic growth. Meanwhile, two moderating variables not proven to strengthen the positive effects of fiscal decentralization on economic growth in the region.
Keywords
Fiscal Decentralization, Local Economic Growth, Balance Funds, Private Investment
DOI:
https://doi.org/10.26905/jbm.v3i2.410
Refbacks
There are currently no refbacks.
---
---
Jurnal Bisnis dan Manajemen
Faculty of Social and Political Science University of Merdeka Malang
---
---
Mailling Address:
Address: Terusan Dieng Street 62-64 Malang, Indonesia
Website: http://jurnal.unmer.ac.id/index.php/jbm
Email: harrilbrimantyo@gmail.com
Phone: 085645878363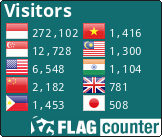 This work is licensed under a 
Creative Commons Attribution-ShareAlike 4.0 International License
.