EVALUASI KINERJA DAN PERBANDINGAN ANALISIS RASIO (Studi pada Sektor Makanan dan Minuman yang Terdaftar di Bursa Efek Indonesia Periode 2010-2014)
Abstract
Penelitian ini bertujuan untuk mengetahui evaluasi kinerja dengan menggunakan perbandingan analisis rasio selama tahun 2010-2014. Jenis penelitian menggunakan penelitian deskriptif dengan menggunakan data sekunder yang diperoleh dari situs resmi BEI www.idx.co.id sebanyak 12 perusahaan. Analisis data penelitian ini menggunakan analisis rasio. Analisis rasio terdiri dari rasio likuiditas, rasio aktivitas, rasio leverage, rasio profitabilitas, dan rasio pasar dengan jumlah sebanyak 19 rasio. Hasil penelitian menunjukkan bahwa rasio likuiditas yang cukup baik diperoleh perusahaan INDF, AISA, dan ULTJ. Rasio aktivitas yang cukup baik diperoleh perusahaan ICBP, CEKA, MLBI, dan ROTI. Rasio leverage yang cukup baik diperoleh perusahaan DLTA, ICBP, INDF, ROTI, dan ULTJ. Rasio profitabilitas dan rasio pasar yang cukup baik diperoleh perusahaan DLTA dan MLBI.
Keywords
Analisis Rasio, Evaluasi Kinerja, Makanan Dan Minuman
DOI:
https://doi.org/10.26905/jbm.v3i2.414
Refbacks
There are currently no refbacks.
---
---
Jurnal Bisnis dan Manajemen
Faculty of Social and Political Science University of Merdeka Malang
---
---
Mailling Address:
Address: Terusan Dieng Street 62-64 Malang, Indonesia
Website: http://jurnal.unmer.ac.id/index.php/jbm
Email: jbm.unmermlg@unmer.ac.id
Phone: +62 813-9393-3938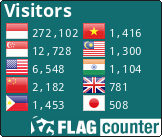 This work is licensed under a 
Creative Commons Attribution-ShareAlike 4.0 International License
.