PENGARUH PENGALAMAN MEREK TERHADAP LOYALITAS MEREK MELALUI MEDIASI KEPUASAN MEREK DAN KEPERCAYAAN MEREK (Studi Pada Kuliner Khas Kota Malang)
Abstract
The research objective was to examine the influence of the brand experience, brand satisfaction, and brand trust toward brand loyalty. The quantitative research approach of this research was Path Analysis (Path Analysis). The population is all the people who've made a purchase on the 8 (eight) objects typical culinary Malang. The sampling method is Non-Probability Sampling and sampling technique is purposive sampling. Data sources are primary and secondary. Primary data is data results of the questionnaire testing the research instrument using validity and reliability test.
The results showed that the experience of the brand had a significant influence on the satisfaction of the brand, the brand experience had a significant influence on brand trust, brand experience had no significant effect on brand loyalty, satisfaction brand had a significant influence on brand loyalty, brand trust had a significant influence on brand loyalty , experience the brand had an influence indirectly significant brand loyalty through mediation brand satisfaction, and brand experiences have indirect effect on brand loyalty through the mediation of confidence in the brand.
Keywords
Brand Experience, Brand Satisfaction, Brand Trust, and Brand Loyalty
DOI:
https://doi.org/10.26905/jbm.v3i2.417
Refbacks
There are currently no refbacks.
---
---
Jurnal Bisnis dan Manajemen
Faculty of Social and Political Science University of Merdeka Malang
---
---
Mailling Address:
Address: Terusan Dieng Street 62-64 Malang, Indonesia
Website: http://jurnal.unmer.ac.id/index.php/jbm
Email: jbm.unmermlg@unmer.ac.id
Phone: 081332010545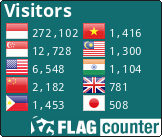 This work is licensed under a 
Creative Commons Attribution-ShareAlike 4.0 International License
.