Brand Promotion: The Effects of Celebrity Endorsement and Brand Image on Consumer Buying Decision
Abstract
In the recent years, the influence of celebrity in promoting a brand is promising. Without a doubt, celebrity endorsement will boost business brand awareness with an endorsement. This research objective is to analyse the effect of celebrity endorsement and brand image toward the customer buying decision. The purpose of this study is to provide guidance for both the brand and celebrities regarding to endorsing. The population was the consumer of Maybelline in Indonesia. Purposive sampling was used in this research with 216 respondent. Multiple regression analysis method was used in this research. This research implies that celebrity endorsement and brand image affected the customer buying decision and the result is that Celebrity Endorsement and Brand Image of Maybelline have a positive significant influence on the buying decision.
Keywords
Celebrity Endorsement, Brand Image, Buying Decision, Cosmetics
References
Aaker, D. A., & Biel, A. L. (2013). Brand Equity & Advertising : Advertising's Role in Building Strong Brands (1st ed.).Lawrence Erlbaum Associates. https://books.google.co.id/books?id=Cb3eAQAAQBAJ&printsec=frontcover&source=gbs_ViewAPI&redir_esc=y#v=onepage&q&f=false
Aini, I. N. (2015). Analisis Celebrity Endorser, Brand Image dan Pengaruhnya Terhadap Keputusan Pembelian Konsumen Sepeda Motor Merek Yamaha di Surakarta. Skripsi, Universitas Muhammadiyah Surakarta.
Alexandrescu, M.-B., & Milandru, M. (2019). Promotion as a form of Communication of the Marketing Strategy. Land Forces Academy Review, 23(4), 268–274. https://doi.org/10.2478/raft-2018-0033
Brata, B. H., Husani, S., & Ali, H. (2017). The Influence of Quality Products, Price, Promotion, and Location to Product Purchase Decision on Nitchi At PT. Jaya Swarasa Agung in Central Jakarta. Saudi Journal of Business and Management Studies, 2(4B), 433–445. https://doi.org/10.21276/sjbms
Boone Jr, H. N., & Boone, D. A. (2012). Analyzing Likert data. Journal of Extension, 50(2), 5.
Chhajer, D., Naidu, K., & Shah, N. V. (2015). Study of Impact of Celebrity Endorsement on Consumer Buying Behaviour. International Conference on Technology and Business Management, 417–423.
Cho, E., & Kim, S. (2015). Cronbach's Coefficient Alpha: Well Known but Poorly Understood. Organizational Research Methods, 18(2), 207–230. https://doi.org/10.1177/1094428114555994
Diallo, M. F., Chandon, J. L., Cliquet, G., & Philippe, J. (2013). Factors Influencing Consumer behaviour towards store brands: Evidence from the French market. International Journal of Retail & Distribution Management, 41(6), 422–441. https://doi.org/10.1108/09590551311330816
Foster, B. (2017). Impact of Brand Image on Purchasing Decision on Mineral Water Product "Amidis" (Case Study on Bintang Trading Company). American Research Journal of Humanities and Social Sciences, 2(1), 1–11. https://doi.org/10.21694/2378-7031.16023
Friesner, T. (2014). Promotion. MarketingTeacher.Com. http://www.marketingteacher.com/promotion/
Gitman, L. J., McDaniel, C., Shah, A., Reece, M., Koffel, L., Talsma, B., & Hyatt, J. C. (2018). Introduction to Business. Retrieved from https://openstax.org/details/books/introduction-business
Global Business Guide Indonesia. (2016). Overview of Indonesian Cosmetic Sector: Growing Domestic and Export Markets.
Gupta, S. (2009). How Do Consumers Judge celebrities' Irresponsible Behavior? An Attribution Theory Perspective. The Journal of Applied Business and Economics, 10(3), 1.
Halonen-Knight, E., & Hurmerinta, L. (2010). Who endorses whom? Meanings transfer in celebrity endorsement. Journal of Product and Brand Management, 19(6), 452–460.
https://doi.org/10.1108/10610421011085767
Hanzaee, K. H., & Farsani, F. T. (2011). The Effects of Brand Image and Perceived Public Relation on Customer Loyalty. World Applied Sciences Journal, 13(2), 277–286.
Hsin Chang, H., & Wang, H. W. (2011). The Moderating Effect of Customer Perceived Value on Online Shopping Behaviour. Online Information Review, 35(3), 333–359. https://doi.org/10.1108/14684521111151414
Ifeanyichukwu, C. D. (2016). Effect of Celebrity Endorsements on Consumers Purchase Decision in Nigeria. International Research Journal of Management, IT & Social Sciences, 3(9), 103. https://doi.org/10.21744/irjmis.v3i9.261
Jamil, R. A., & Hassan, S. R. ul. (2014). Influence of celebrity endorsement on consumer purchase intention for existing products: a comparative study. Journal of Management Info, 1(4), 1–23. https://doi.org/10.31580/jmi.v4i1.18
Juneja, P. (2015). Brand Image.
Kansu, A. S., & Mamuti, A. (2013). The Use of Celebrity Endorsement as Marketing Communication Strategy by Turkish Airlines. International Journal of Academic Research in Business and Social Sciences, 3(12). https://doi.org/10.6007/ijarbss/v3-i12/484
Karlina, A. Y. (2018). Pengaruh Karakteristik Celebrity Endorser Raisa Andriana Dalam Iklan Terhadap Minat Beli Konsumen Pada Produk Luwak White Koffie. Skripsi, Universitas Sanata Dharma. https://doi.org/10.1017/CBO9781107415324.004
Keller, K. L. (2008). Strategic Brand Management: Building, Measuring, and Managing Brand Equity (3rd ed.). New Jersey: Pearson Education.
Kotler, P., & Keller, K. L. (2013). Marketing Management (14th ed.). Pearson.
Kunjana, G. (2018). Industri Kosmetik Nasional Tumbuh 20%.
Lau, K. C., & Phau, I. (2007). Extending Symbolic Brands Using Their Personality: Examining Antecedents and Implication Towards Brand Image Fit and Brand Dilution. Psychology & Marketing, 24(5), 421–444. https://doi.org/10.1002/mar
Moh, N. B. H. H., Nur, A. R. Y. N., & Rommy, A. S. N. (2018). Effect Of Brand Image And Price Perception On Purchase Decision. Journal of Business and Management, 20(8), 76–81. https://doi.org/10.9790/487X-2008027681
Oladepo, O. I., & Abimbola, O. S. (2015). The Influence of Brand Image and Promotional Mix on Consumer Buying Decision-a Study of Beverage Consumers in Lagos State, Nigeria. British Journal of Marketing Studies, 3(4), 97–109.
Oscar, Y., & Keni, K. (2019). Pengaruh Brand Image, Persepi Harga, Dan Service Quality Terhadap Keputusan Pembelian Konsumen. Jurnal Muara Ilmu Ekonomi Dan Bisnis, 3(1), 20. https://doi.org/10.24912/jmieb.v3i1.3300
Pahwa, A. (2020). What Is Brand Image? Definition, Importance & Example. Feedough.Com. https://www.feedough.com/brand-image-explanation-examples/
Park, H. J., & Lin, L. M. (2020). The effects of match-ups on the consumer attitudes toward internet celebrities and their live streaming contents in the context of product endorsement. Journal of Retailing and Consumer Services, 52(May 2019). https://doi.org/10.1016/j.jretconser.2019.101934
Schiffer, J. (2017). Why Maybelline is Winning at Social Media.
Schimmelpfennig, C., & Hunt, J. B. (2020). Fifty years of celebrity endorser research: Support for a comprehensive celebrity endorsement strategy framework. Psychology and Marketing, 37(3), 488–505. https://doi.org/10.1002/mar.21315
Schlecht, C. (2003). Celebrities' Impact on Branding. Center on Global Brand Leadership. Colombia Business School: New York, 10027(212), 13.
Sengkey, C. S., & Wenas, R. S. (2015). Analysis of Brand Image, Store Atmosphere and Psychology on Purchasing Decision At Time Out Sport Cafe IT Center Manado. Jurnal EMBA, 3(1), 1162–1172.
Shimp, T. A. (2003). Periklanan Promosi Aspek Tambahan Komunikasi Pemasaran Terpadu (5th ed.). Jakarta: Erlangga.
Silva, R. V. Da, & Alwi, S. F. S. (2008). Online Corporate Brand Image, Satisfaction and Loyalty. Journal of Brand Management, 16(3), 119–144. https://doi.org/10.1057/palgrave.bm.2550137
Storm, M. (2020). 5 Types of Social Media and Examples of Each.
Suwitho, Nuha, S. U., & Soekotjo, H. (2018). The Impact Of Celebrity Endorser, Trust and Product Quality to The Purchase Decision Mediated By The Word Of Mouth. Asian Academic Society International Conference (AASIC), 367–373.
Wijaya, B. S. (2013). Dimensions of Brand Image: A Conceptual Review from the Perspective of Brand Communication. European Journal of Business and Management, 5(31), 55–65. https://doi.org/10.13140/ejbm.2013.55.65
Wijayaningrum, L. A., Kusumawati, A., & Nuralam, I. P. (2018). The Effect of Celebrity Endorser on Brand Awareness and It's Impact on Purchase Decision. Jurnal Administrasi Bisnis, 60(3), 78–86.
DOI:
https://doi.org/10.26905/jbm.v8i1.5413
Refbacks
There are currently no refbacks.
---
---
Jurnal Bisnis dan Manajemen
Faculty of Social and Political Science University of Merdeka Malang
---
---
Mailling Address:
Address: Terusan Dieng Street 62-64 Malang, Indonesia
Website: http://jurnal.unmer.ac.id/index.php/jbm
Email: jbm.unmermlg@unmer.ac.id
Phone: +62 813-9393-3938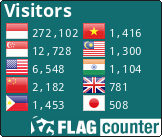 This work is licensed under a 
Creative Commons Attribution-ShareAlike 4.0 International License
.