Disiplin Kerja dan Budaya Organisasi Serta Pengaruhnya Terhadap Kinerja Karyawan yang dimediasi oleh Kompensasi
Abstract
Tujuan dari Penelitian ini adalah untuk mengetahui bagaimana memanfaatkan dan mengoptimalkan kinerja karyawan untuk mencapai produktivitas kerja yang tinggi. Sampel yang digunakan sebanyak 60 responden dengan metode populasi sampel di ambil menjadi objek penelitian, metode yang disebut dengan sensus. Pendekatan dalam penelitian ini menggunakan teknik yaitu analisis deskriptif dan analisis jalur. Hasil penelitian menunjukan disiplin kerja dan budaya organisasi dapat meningkatkan kinerja karyawan melalui kompensasi di lingkungan Fakultas Ekonomi dan Bisnis Universitas Merdeka Malang. Disiplin kerja dan budaya organisasi dapat meningkatkan kompensasi di lingkungan Fakultas Ekonomi dan Bisnis Universitas Merdeka Malang, dan budaya organisasi memiliki peran sebagai pengaruh disiplin kerja dan kompensasi terhadap kinerja karyawan di lingkungan Fakultas Ekonomi dan Bisnis Universitas Merdeka  Malang. Temuan secara empiris mengindikasikan bahwa untuk meningkatkan kesadaran atau kesediaan seorang karyawan untuk melakukan dan mentaati aturan-aturan yang ditetapkan oleh perusahaan karyawan harus memiliki disiplin kerja yang tinggi.
Keywords
Disiplin Kerja, Budaya Organisasi, Kompensasi, dan Kinerja Karyawan
References
Abdali, F. (2011). Impact of Employee Turnover on the Sustainable Growth of an Organisation in Computer Graphics Sector of Karachi, Pakistan. Int. J. Bus. Manag. 15 (1), 90.
Adeniji, A. A., Salau, O., Awe, K., Oludayo, O. (2018). Survey Data on Organisational Climate and Job Satisfaction Among Academic Staff in some Selected Private Universities in Southwest Nigeria. Science Direct 19, 1688–1693. Data in Brief (Elsevier)
Ahmad, R. (2013). Compensation System and Organisational Commitment: The Case of Langkawi Hotels. Proc. Global Conf. Bus. Econom. Soc. Sciences 25 (26), 448.
Ali, N., Kakakhel, S.J., Rahman, W., Ahsan, A. (2014). Impact of Human Resource Management Practices on Employees Outcomes (Empirical evidence from public sector Universities of Malakand Division, KPK, Pakistan). Life Sci. J. 11 (4), 68–77.
Anvari, R., Amin, S.M., Ahmad, U.N., Seliman, S. (2011). The relationship between strategic compensation practices and affective organisational commitment". Interdiscipl. J. Res. Bus. 1 (Issue), 44–55.
Chandrasekar, K. (2011). Workplace Environment and its Impact on Organisational Performance in Public Sector Organisations, Alagappa University, Karaikudi, India.Int. J. Enterprise Comput. Bus. Syst. 1 (3), 1–20.
Danjumbo, C.T. (2018). Workplace Discrimination and Employee Work Attitudes. An Unpublished Dissertation, Department Of Management. Department of Management Press, University of Port Harcourt, Nigeria.
Depredi, S., Tortia, E., & Carpita, M. (2010). Incentives, Job Satisfaction and Performance: Empirical Evidence in Italian Social Enterprises. European Research Institute on Cooperatives and Social Enterprises Working. Papers No. 012/10.
Huang, C.-H., & Chieh, T. H. T. (2018). Innovation, Research and Development, and Firm Profitability in Taiwan: Causality and Determinants. International Review of Economics & Finance. doi:10.1016/j.iref.2018.10.004
Kubiak, E. (2020). Increasing perceived work meaningfulness by implementing psychological need-satisfying performance management practices. Human Resource Management Review, 100792. doi:10.1016/j.hrmr.2020.100792
Mathis & Jackson. (2006). Human Resource Management. Jakarta: Salemba Empat.
Salau, O. P., Osibanjo, A., Adeniji, A., Falola, H., Igbinoba, E., Atolagbe, T., & Ogueyungbo, O. (2020). Crystalising employment quality and behavioural outcomes of employees in the public service. Heliyon, 6(12), e05619. https://doi.org/10.1016/j.heliyon.2020.e05619
DOI:
https://doi.org/10.26905/jbm.v8i1.5522
Refbacks
There are currently no refbacks.
---
---
Jurnal Bisnis dan Manajemen
Faculty of Social and Political Science University of Merdeka Malang
---
---
Mailling Address:
Address: Terusan Dieng Street 62-64 Malang, Indonesia
Website: http://jurnal.unmer.ac.id/index.php/jbm
Email: jbm.unmermlg@unmer.ac.id
Phone: +62 813-9393-3938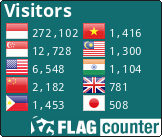 This work is licensed under a 
Creative Commons Attribution-ShareAlike 4.0 International License
.