PENGARUH DUKUNGAN SOSIAL, PERSEPSI RISIKO DAN INTERAKSI SOSIALTERHADAP KEPERCAYAAN DAN NIAT PEMBELIAN KONSUMEN PADA MEDIA S-COMMERCE (Studi Pada Konsumen S-Commerce Di Indonesia)
Abstract
The rapid growth of social media in Indonesia leads the user to a level which the form of a new business plan can be developed that is social commerce. S-commerce is a new evolution in the world of internet commerce utilizing social media as a business platform. This study aimsto analyze the effect of social support, risk perception, and social interaction of trust and s-commerces consumer purchase intentions in Indonesia. Respondents were 148 Facebook user in Indonesia. Data collection through an electronic questionnaire survey method that has been deployed in social networks facebook. Methods and data analysis technique using Structural Equation Model (SEM) Partial Least Square (PLS). The results showed that social support has dominant effect on consumers purchase intentions. These findings provide a new view about consumers activity in social media and has implication on s-commerce company strategy in Indonesia.
Keywords
S-commerce; social support; risk perception; social interaction; trust; purchase intentions
DOI:
https://doi.org/10.26905/jbm.v3i1.79
Refbacks
There are currently no refbacks.
---
---
Jurnal Bisnis dan Manajemen
Faculty of Social and Political Science University of Merdeka Malang
---
---
Mailling Address:
Address: Terusan Dieng Street 62-64 Malang, Indonesia
Website: http://jurnal.unmer.ac.id/index.php/jbm
Email: jbm.unmermlg@unmer.ac.id
Phone: +62 813-9393-3938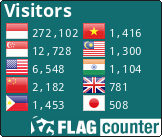 This work is licensed under a 
Creative Commons Attribution-ShareAlike 4.0 International License
.