ANALISIS LINGKUNGAN DAN ENTREPRENEUR SECRET DAMPAKNYA TERHADAP KEUNGGULAN BERSAING AGRIBISNIS HORTIKULTURA (Studi Pada Petani Tanaman Hias Dusun Bumiaji, Batu)
Abstract
Small and Medium Enterprises(SMEs) have actively participated ina variety ofeconomic development in a country, including agribusiness sector. However, problems often arise that in hibit growth and development of SMEs. The problem comes both from outside and from with in the SMEs. World trade is mainly derived from the SME sect or which is required in preparing competitive commoditiesto competein local market, regional market and the world market. Indonesia is one of countries which supplies horticultural commodities. As a tropical country, Indonesia has abundant tropical horticulture product caused by its diversity o fland resources, climate, and the weather. Horticulture is one of the expected main sub-sector topositively contribute to the development of the agricultura lsector in East Java.
Horticulture development is rural based and implemented through regional approaches, withsustainableagribusinesssystemin accordancewith thecomparativeand competitive advantages.The purpose of this study, to determine the influence of the environment and entrepreneur secret either partially and simultaneously on competitive advantage Bumiaji, Batu.Research participants of the study are ornamental farmers. Primary data and saturation sampling technique are applied in the study meanwhile questionnaire are used in collecting the data. The number of questionnaires were 43 units and analyzed by using multiple linear regression analysis in SPSS 21 for windows.
The results shows that environment affect the competitive advantage of horticulture agribusiness. The ability of financial assets held by the farmer in range below 120 million rupiah every year; include land owned. While in the entrepreneur secret doesnt affect the competitive advantages. Farmers creativity to manage the process planting to harvest is less. This caused by a number of farmer who rely on the sale of ornamental plants without change the shape and usability. The determination coefficient is 0.36 ( adjusted R Square ), indicating that the environment ( X1 ) with entrepreneurial secret ( X2 ) are able to explain the competitive advantage of ornamental crop farmers by 36 %, while the remaining 64 % is influenced by other unexamined variables.
Keywords
Environment; Entrepreneurial Secret; Competitive Advantage
DOI:
https://doi.org/10.26905/jbm.v3i1.76
Refbacks
There are currently no refbacks.
---
---
Jurnal Bisnis dan Manajemen
Faculty of Social and Political Science University of Merdeka Malang
---
---
Mailling Address:
Address: Terusan Dieng Street 62-64 Malang, Indonesia
Website: http://jurnal.unmer.ac.id/index.php/jbm
Email: jbm.unmermlg@unmer.ac.id
Phone: 081332010545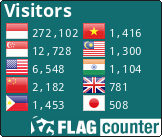 This work is licensed under a 
Creative Commons Attribution-ShareAlike 4.0 International License
.